Winter is almost here, and with it comes the end of the growing season. Cozy up by the fire and enjoy some of the newest updates from Rodale Institute!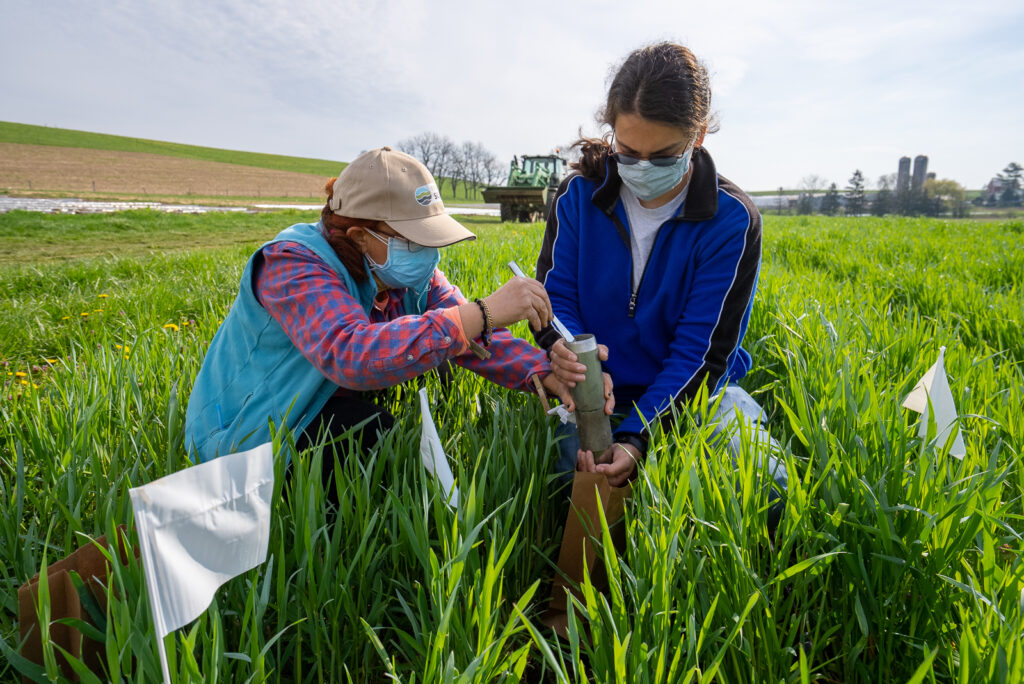 Research Review
Research and innovation on Rodale Institute's global campuses never stops! Here's an update on how our rigorous science is searching for solutions to empower the world's regenerative organic farmers.
We've begun satellite testing the role of mycorrhizal fungi in building a cancer-fighting antioxidants and brain-boosting amino acids. This fall, samples of potatoes and black beans inoculated with mycorrhizal fungi were harvested and sent for nutrient analysis.
For the first time, a weed zapper tool (a mechanical implement that uses an electric shock to terminate standing weeds) was used to control in-row weeds in our research plots, helping develop & test non-chemical weed control options.
In Iowa, we're comparing organic no-till vegetable production with black plastic and bare ground tillage treatments, measuring factors such as differences in soil health, weed pressure, and weight of harvest.
But that's not all! Follow our email newsletters to stay on top of frequent research updates from each of our campuses.
Field Day on the Farm(s)
This fall, our Regional Resource Centers in California and Georgia were excited to launch their first Field Day events, inviting farmers, the public, and researchers to their campuses to learn more about their work.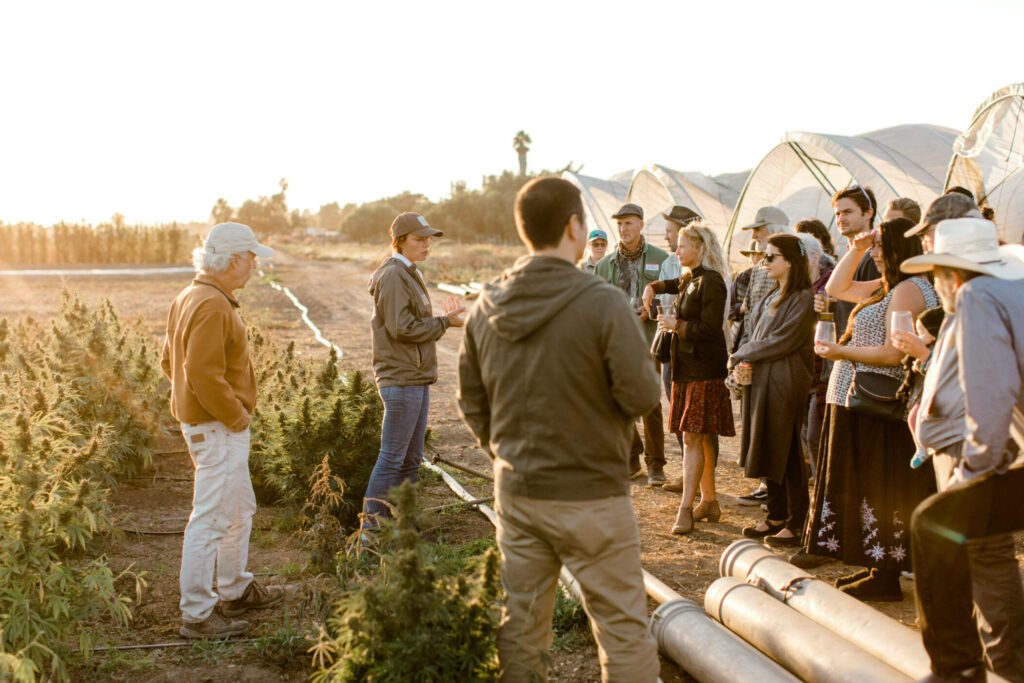 Rodale Institute California Organic Center
Held every Tuesday from September to October, our California team hosted small groups for a tour of the farm, research demonstrations, and Q&A with our Research Director, Dr. Arianna Bozzolo.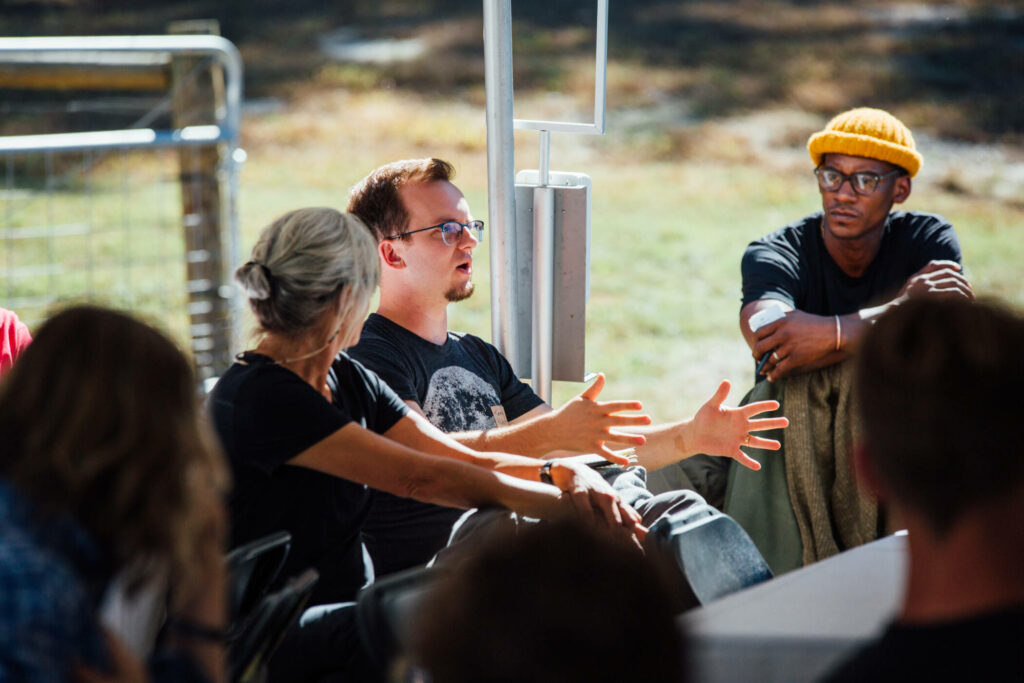 Rodale Institute Southeast Organic Center
In October, our Georgia site welcomed visitors to hear from a slate of guest speakers and panelists about the current state of organic in the Southeast, as well as to meet our new regional farm consultants while touring the farm and research facilities.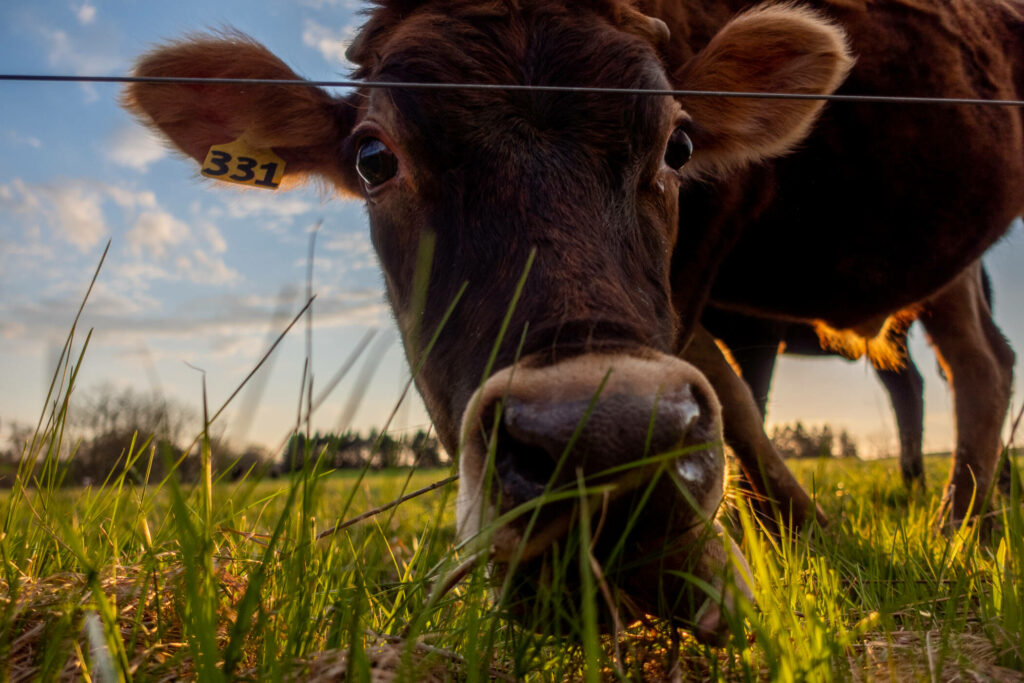 Bovine Bounty
Our headquarters has some new faces—a herd of dairy steers! Purchased from our neighbors, these steers are helping us research the impact of livestock on soil health, carbon sequestration, and more.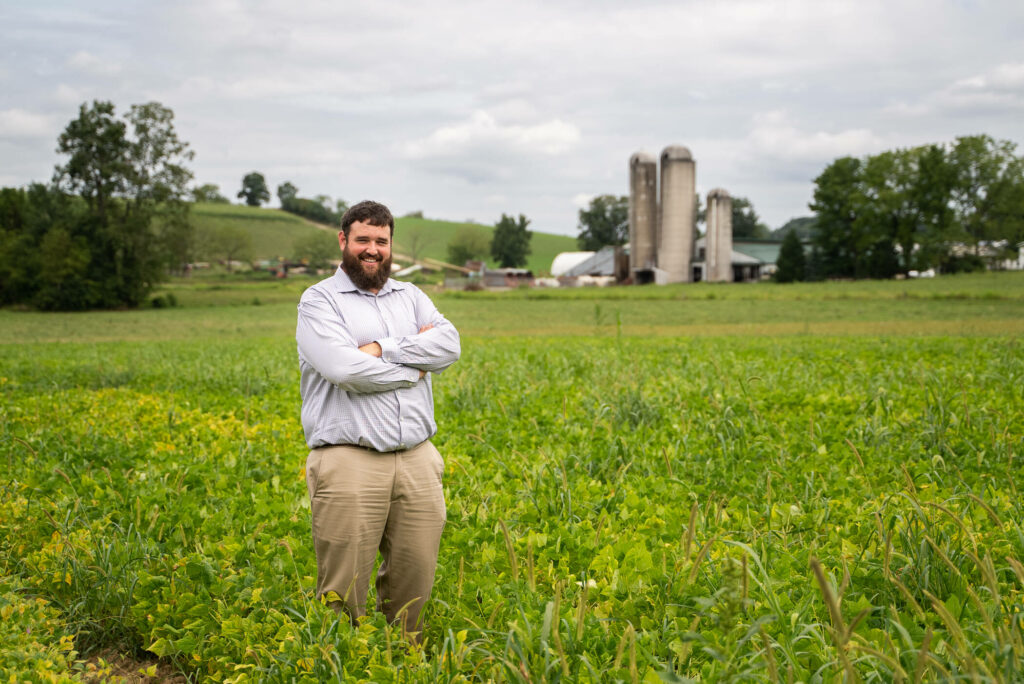 From Trainee to Trainer: A Rodale Institute Success Story
The Rodale Institute Farmer Training Program (RIFT) is built with a specific goal in mind: to help build future generations of organic farmers and provide them with the tools necessary for their success.
Kegan Hilaire is a prime example of this program's success. A RIFT participant in 2020, the Bethlehem, PA native received a bachelor's degree in Economics from Temple University. A chance sign-up with a CSA in Philadelphia inspired him to commit to organic, seasonal food, and Kegan made the shift to working on a fifth-generation dairy farm.
Kegan's experience in the RIFT program helped him strengthen the day-to-day skills necessary for managing a farm. After completing the training program in the fall of 2020, Kegan was hired as a member of Rodale Institute's Founders Farm campus team.
While working for Rodale Institute, Kegan was building his own business. Kegan owns and operates Blackbird Farms, a small organic farm in Emmaus, Pennsylvania. Kegan brings his produce to farmers markets throughout the region and operates a small CSA share for members.
In 2021, Kegan transitioned to the role of Small Farms & Diversified Vegetable Consultant on Rodale Institute's Farmer Consulting team. Kegan is now able to take the skills and fundamentals he learned as an intern with Rodale Institute to help inspire and empower other farmers throughout the country to transition to organic.
Kegan's success is an example of farmer training done right—a domino effect that not only builds more organic farms but strengthens a network of farmers helping farmers.
Learn more about our farmer training programs here.
A "True Grace" for Wisconsin Farmers
Mission-based supplement brand True Grace, recently partnered with Rodale Institute to provide 300 hours of organic consulting to farmers in their home state of Wisconsin.
This commitment could empower nearly 30 farms to begin their transition to organic, which would position Wisconsin as a leader in the national organic movement. Consulting will be provided by Léa Vereecke, Midwest Organic Crop Consultant for Rodale Institute, based in Madison, WI.
Rodale Institute's partnership with True Grace also supports research into nutrient density through support for our Vegetable Systems Trial, further strengthening the connection between human health and soil health and underscoring True Grace's mission to regenerate earth and body through nutrition.
Want to get involved? Reach out today.

Meet a 2021 Intern
Jacque Behrends came to our Kutztown farm as an intern in the Rodale Institute Farmer Training (RIFT) program, and recently accepted an exclusive second-year fellowship with the program!
Jacque grew up in New Jersey and began her career in the healthcare field. After realizing the pervasiveness of diet-related chronic illness in the US, she sees regenerative organic agriculture as the future of farming and is delighted to be a part of this revolutionary movement.
Farmside Chats
Winter means more time to stay inside and plan for your next year. Spend this winter with Rodale Institute's experts by listening to some of our recent podcast appearances:
The Doctor's Farmacy with Mark Hyman, M.D. Can Regenerative Agriculture Really Heal Humans and The Planet? (Featuring Jeff Tkach, Chief Impact Officer)
No Till Market Garden Podcast Dan Kemper – The Rodale Institute (Featuring Dan Kemper, Farm Manager)
Just Grow It Just Grow It: Featuring Rick Carr @rodaleinstitute (Featuring Rick Carr, Farm Director)
Acres U.S.A. Tractor Time Episode 47: Rodale CEO Jeff Moyer Talks No-Till (Featuring Jeff Moyer, Chief Executive Officer)
Food Sleuth Radio Gladis Zinati, Ph.D., Director of the Rodale Institute's Vegetable Systems Trial (Featuring Dr. Gladis Zinati, Vegetable Systems Trial Director)
Farm to Table Talk Changing Farm Ways (Featuring Emily Newman, Organic Consulting Program Manager)
Listen to these episodes and find more on our Press page.
For the Common Good
Rodale Institute is proud to partner with men's apparel brand Taylor Stitch to launch For the Common Good, a campaign centered around a new Cotton Hemp Tee designed by Spanish painter Dani Vergés. Titled "Give to Get," this new product celebrates the cyclical nature of regenerative organic agriculture.
Taylor Stitch was built around a commitment to responsible sourcing and building of products, using materials like organic cotton, hemp, and recycled fabrics to lessen the clothing industry's impact on the environment.
A portion of the proceeds from the sale of the "Give to Get" shirt will be donated directly back to Rodale Institute.
Neighbors & Partners
In August, Rodale Institute signed a five-year agreement of academic cooperation with Kutztown University, establishing a research affiliation with the nearby institute of higher education.
The agreement provides KU students and faculty the opportunity to partner with Rodale Institute personnel and researchers from around the world on field research in the areas of soil health and regenerative organic farming practices such as pest management, composting, pollinators, and more. Internship opportunities will also be available for students.
KU will also now offer, the first in the nation, regenerative organic agriculture academic track, a new Bachelor of Science degree focused on the regeneration of soil health and food systems.
Learn more on KU's website. 

Growing History
This summer, our fields were abundant with something new: heritage corn.
A partnership between Rodale Institute and Philadelphia-based restaurant South Philly Barbacoa, ancient varieties of corn seeds reaching back to the Lenni Lenape were cultivated on Rodale Institute's Kutztown farm.
This corn was harvested and processed by the team at South Philly Barbacoa, led by owners Cristina Martinez and Ben Miller.
Cristina and Ben hope to use the masa produced from this corn to not only make tortillas for their restaurant, but to set up a larger cooperative kitchen that will serve other restaurants in their neighborhood.
Working with Rodale Institute's Organic Consulting Service, Cristina and Ben hope to find a way to bring pieces of Cristina's native Mexico to Eastern Pennsylvania, all while improving not only the taste and nutrient density of their corn, but the soil and human health through organic farming methods.
Learn more about how regenerative organic agriculture is changing lives here. 
BIPOC Farmer Micro-Grant Opens
In 2022 Rodale Institute, in partnership with Organic Farmers Association, will launch its second round of micro-grants for U.S. Black, Indigenous, and People of Color (BIPOC) farmers who own, operate, or aspire to start an organic farm. Project budgets should be between $500 and $2,000, with an anticipated average budget of approximately $1,000.
---
Rodale Institute depends on supporters like you to continue the impactful work you see here. Please consider including Rodale Institute in your giving plan this year. Make a gift by December 31 to qualify for the 2021 tax year. Donate swiftly and securely today at RodaleInstitute.org/Donate.
For more updates on our research and programming, follow us on Facebook, Instagram, and Twitter.