Pocono Organics, Rodale Institute's largest partner farm, is shifting the way we think about organic farms.
In July 2018, Rodale Institute and partners broke ground on Pocono Organics, a new regenerative organic farm based at Pocono Raceway in Long Pond, PA. Less than two years later, the site is on track to become the largest regenerative organic farm in North America—and so much more.
The Story of Pocono Organics
"Why would a racetrack be calling an organic research farm?"
That was the question on everyone's mind when Ashley Walsh, granddaughter of Pocono Raceway founder Dr. Joe Mattioli, called Rodale Institute out of the blue. But Ashley had a big vision. In 2018, her dream came to life with the launch of Pocono Organics, an organic farm designed to serve the racetrack in collaboration with Rodale Institute.
Walsh's connection to an organic lifestyle is deeply personal. At 25, she was diagnosed with gastroparesis, a condition in which the stomach is incapable of processing food and nutrients. "They wanted to cut out my stomach and give me feeding tubes," Walsh said. "I wanted to start a family. Those weren't choices I wanted to entertain at all."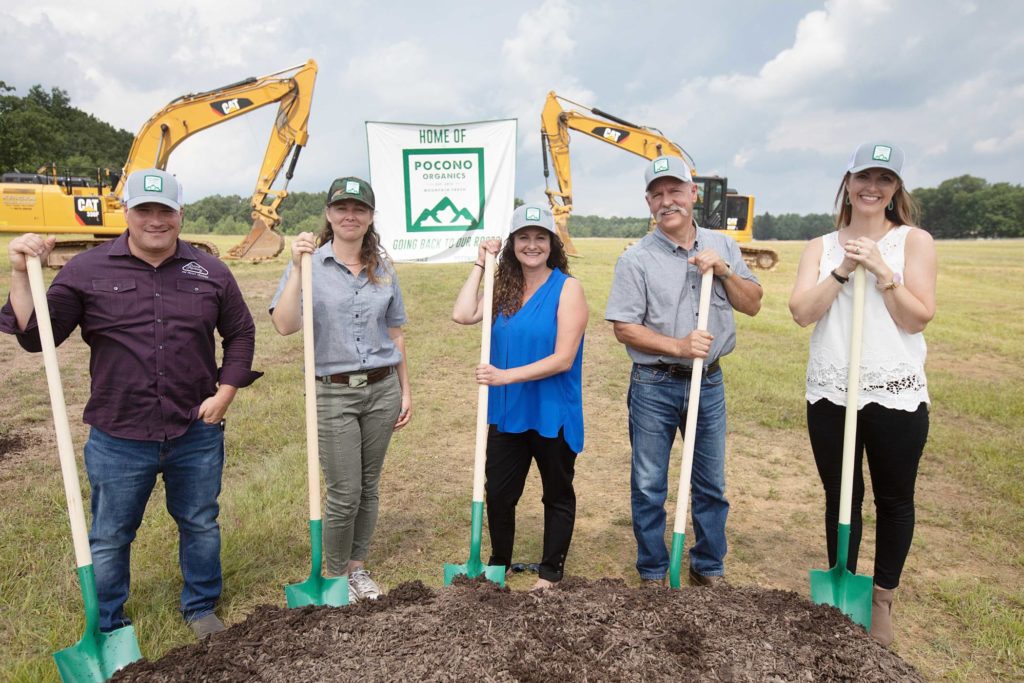 Six years ago, Walsh switched to an organic diet and saw drastic changes in her health. "I went from being sick 5 days a week to 5 days a month," she described. Improving her health and finally conceiving a child made Walsh want to share her organic lifestyle with the Poconos community.
The expertise shown by Rodale Institute inspired Walsh to reach out, and her family to become even more involved with the organization.
"We're happy to be of assistance and have this land be able to help complete Rodale Institute's research and mission," Walsh explained. "I love that Rodale Institute is educational because you want more people farming this way. We want to be able to feed the world with more nutrition, not just more food."
Two Years of Hard Work
Walsh's vision has become a reality, going above and beyond what was originally thought possible for an organic farm. What started as 50 acres of unused land has blossomed into a venerable operation.
Today, Pocono Organics is a Certified Organic farm sprawling over 380 acres, with the first phase of construction completing more than 38,000 square feet of greenhouses (each over 35 feet tall!) for year-round growing.
The goal of Pocono Organics has always been to bring healthy, organic food to Northeast PA and beyond, and to serve the needs of Pocono Raceway. The "farm-to-track" model pioneered by Pocono Organics means that the concessions that are purchased by NASCAR fans attending the world-famous races at the site will be sourced by the Pocono Organics farm, introducing an entirely new audience to organic food.
Food waste from concessions will then be converted into compost for use in the vegetable fields, continuing to enrich the soil to feed future fans.
However, commitment to regeneration doesn't stop there. Buildings at the site are built to LEED standards and are powered by a 25-acre solar farm, which is also being used to supply power to Pocono Raceway. Building will soon have vegetative roofs that filter and re-use water to irrigate greenhouse crops, creating an entirely closed-loop system.
Feeding a Community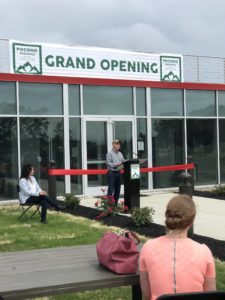 Pocono Organics is also a resource for the nearby towns. On June 18th, Pocono Organics held a grand opening for its Organic Farm Market and Café.
The food served at the Café will be prepared by a Food Network Chopped Champion chef Lindsay McClain, who won the competition show in 2014.
The Market & Café will feature freshly harvested produce and organic menu items, as well as sell Regenerative Organic Certified products from brands like Patagonia Provisions and Dr. Bronner's. Rodale Institute honey is also available for purchase.
Pocono Organics began their outreach to the community early, instituting barn-side pickup of organic produce and food products during the COVID-19 pandemic.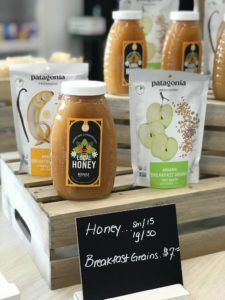 "We knew it was important to get healthy food out to people during these times," said Jonathan Skaro, Pocono Organics Farm Director. "The grocery stores' selection of fresh produce had been very limited and often imported, so we ramped up our production to provide high-quality food for our community and their response proved it was the right decision."
Bringing the Rodale Mission to the Poconos
In addition to providing food for the racetrack and for neighbors of the farm, Pocono Organics operates as an extension of Rodale Institute's research and farmer training programs revolving around regenerative organic practices.
Participants in Rodale Institute's Veteran Farmer Training Program have the opportunity to continue their training on the Long Pond farm, helping military veterans transition into a career in organic agriculture. Trainees who have completed a four-month apprenticeship at Rodale Institute can live and work on the Pocono Organics farm to continue their education.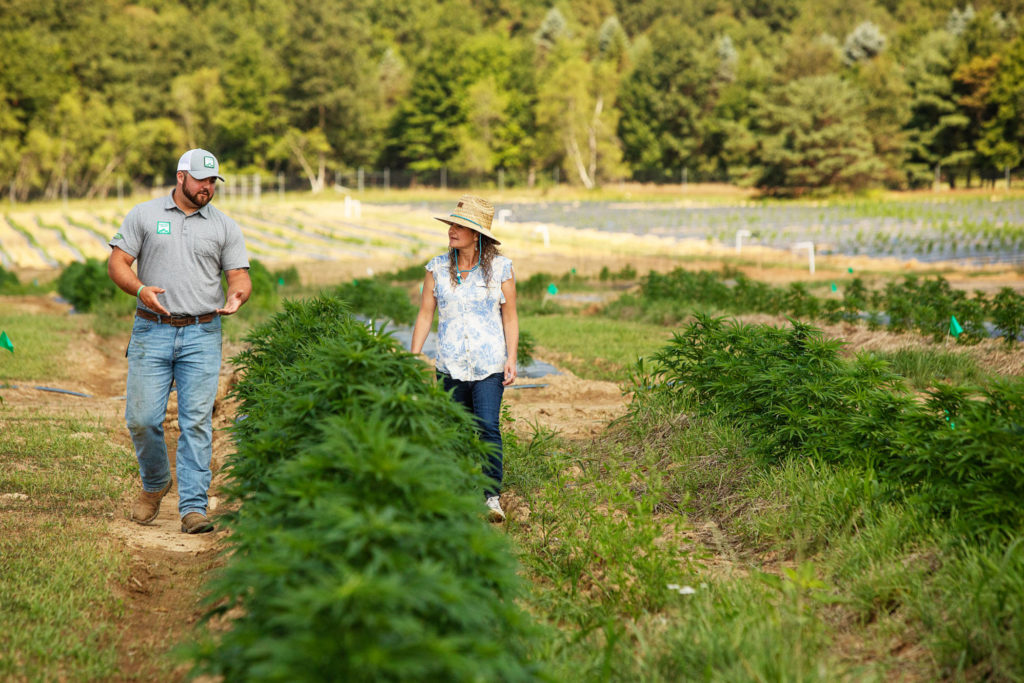 Pocono Organics also conducts an extension of Rodale Institute's research on industrial hemp, and hosts a colony of over 300,000 honeybees.
Local Action, Global Change
Looking forward, Pocono Organics is poised to take a leading role in the development of regenerative organic agriculture in the Northeast and beyond. In 2019, the site won the Green Sports Alliance Award for Environmental Innovator the Year.
In September 2020, the farm will host The Crop Trust's Food Forever Experience in celebration of the International Year of Plant and Soil Health. The goal is this event is to raise awareness of the United Nations' Sustainable Development Goal 2.5 and the importance of crop diversity.
Bringing together chefs, policymakers, business leaders, scientists, and more, this event will highlight the role of biodiversity, soil health, and utilizing new crops in feeding the world.
But the farm hasn't forgotten their roots, where the racetrack is still king. On June 27th, Pocono Raceway will hold the Race for Family Farms, a two-race event dedicated to highlighting farmers everywhere and their role in feeding our nation.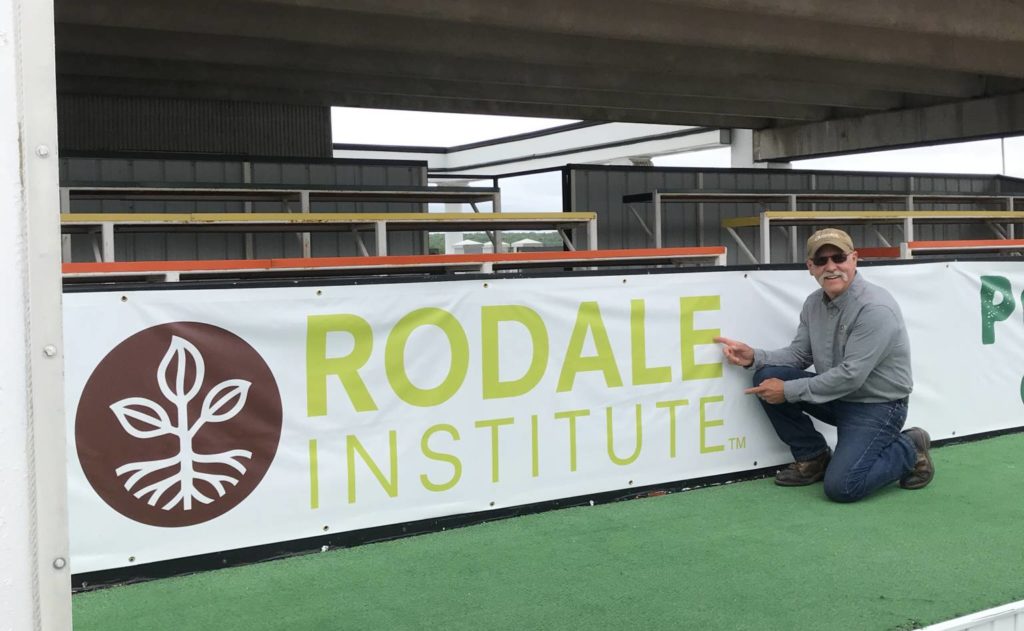 Broadcast live at 12:30pm EST on FS1, the Pocono Organics 150 to Benefit Farm Aid will raise money and awareness for Farm Aid, a nonprofit that utilizes performances and other wide-reaching events to support farmers and healthy food. This race will raise money for Farm Aid's COVID-19 Farmer Resilience Initiative.
Following that event will be the Pocono Organics 325 in Partnership with Rodale Institute at 3:30pm EST, broadcast live on Fox. This race will highlight the role of Rodale Institute and our nation's farmers in healing the soil, the planet, and our communities.
Want to learn more about Pocono Organics? Visit their website or follow them on Facebook, Instagram, and Twitter.
For more updates on our research and programming, follow Rodale Institute on Facebook, Instagram, and Twitter.