Interested in transitioning to organic? Unsure about how to handle weeds, fertility, and pests? Need help navigating the certification process, finding specialized equipment or locating new markets? Looking for an experienced mentor?
Let Rodale Institute simplify the process and set you up for success with our Organic Consulting service.
In 2018, in partnership with the Pennsylvania Department of Agriculture and concurrent with the passage of the PA State Farm Bill, Rodale Institute started an Organic Consulting service to provide support to farmers that want to transition from conventional to certified organic production. This groundbreaking program is the first of its kind in the nation, and Rodale Institute has expanded its capacity to now offer services to farmers across the country.
Available Nationwide
Our organic consulting experts have experience with different crops, soils, and climates throughout the U.S. and are here to work for you wherever you're located.
Services Include:
On-Farm Consultations
Organic System Plan & Certification Assistance
Regenerative Organic System Plan & Certification Assistance
Inspection Preparation
Recordkeeping Guidance
Group Trainings & Workshops
Access to Online Education Modules
Weed Management Guidance
Crop Rotation Planning
Equipment Advice
Benchmark Soil Sample Analysis
Fertility Recommendations
Market/Buyer Discovery
Sourcing & Supply Chain Strategy Development
Connection to Financial Resources
Networking with the Organic Community
Opportunities for Farmer-led Research Collaboration
Organic Consulting Pricing
Rodale Institute's Consulting Service is FREE to farmers in Pennsylvania who are interested in transitioning to an organic or regenerative organic production system. This program was developed in partnership with the Pennsylvania Department of Agriculture.
Pricing for all other out-of-state clients is available upon request.

Benefits of Transitioning to Organic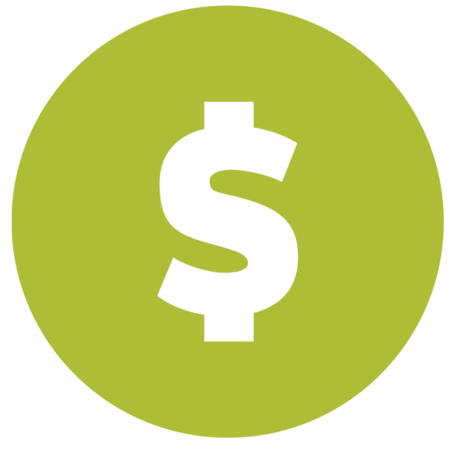 Economic
Low conventional commodity prices and an increasing cost of production have put farmers in a difficult position that relies primarily on cost-cutting and unsustainable scaling to generate profit. Organic commodities can fetch two to three times the price of their conventional counterparts, and sales of organic products have grown steadily over the past decade. The price premium for organic products allows farmers to make a greater return on their investment, be more self-sufficient, and rely on a stabilizing market and buyer relationships rather than competition with imports and outsized corporate producers.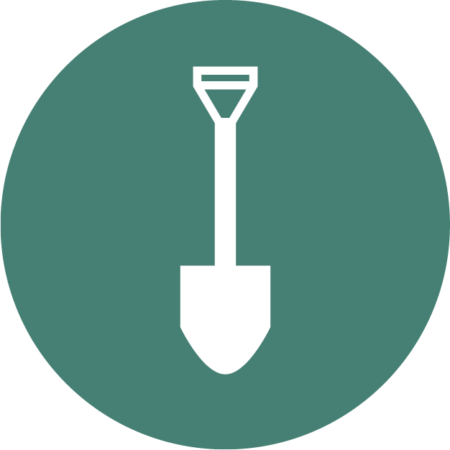 Environmental
By definition, organic crop production does not rely on chemical inputs for soil fertility or pest and disease control. Instead, organic farmers use cover crops, compost, animal inputs, and crop rotation to build the soil and produce strong, resilient farms. Healthy soil is key to managing extreme weather events like drought and flooding.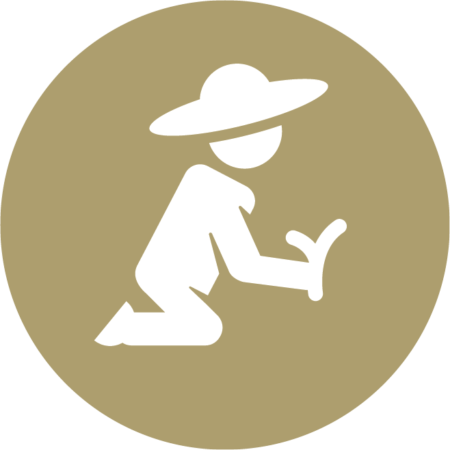 Practical
Organic agriculture allows farmers to reduce their dependence on companies that aim only to sell them products and don't necessarily have their best interests in mind. Organic production works because it's based on the natural cycling of nutrients and cash crops rather than the continued purchase and application of chemical products and genetically engineered seed.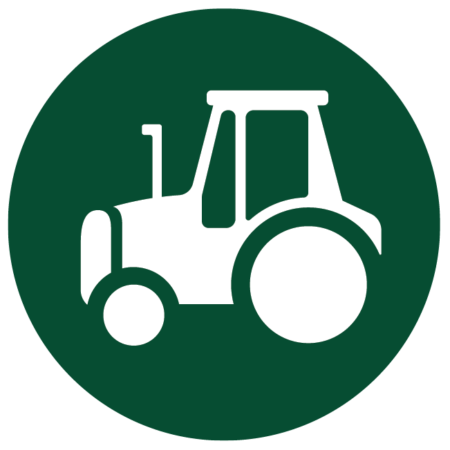 Land Value
Getting farmland certified organic can increase the value of the land and give farmers a valuable asset for future generations.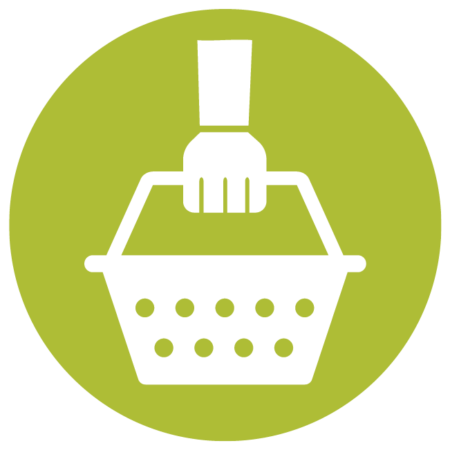 Consumer Confidence
Organic certification of your farm products tells consumers that you meet rigorous standards and that they can buy with confidence.
Organic Consultants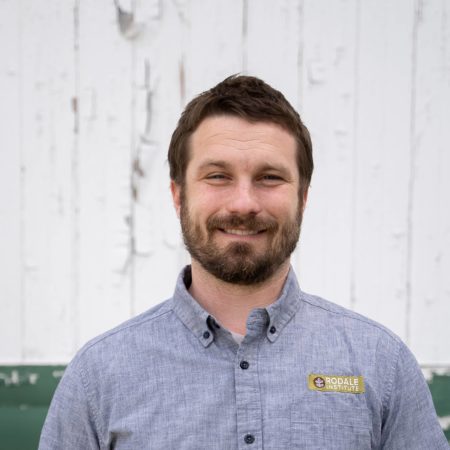 Sam Malriat
Director, Organic Consulting
Sam provides on-site technical assistance to farmers, landowners, and businesses that are interested in transitioning land to certified organic and regenerative production systems. He earned a B.S. in Agricultural Sciences from Cornell University and has over 12 years of practical farming experience in Pennsylvania, New York, and Maryland. Sam is a Certified Crop Adviser and is IOIA Certified in Crops and Livestock.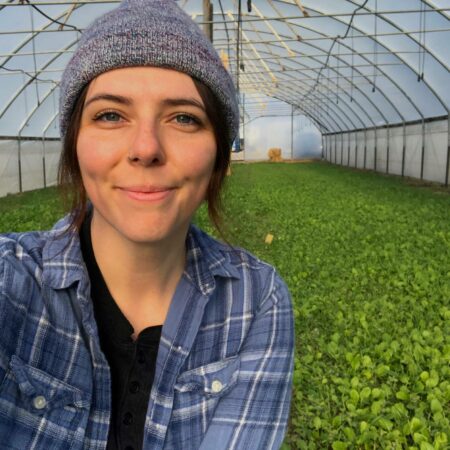 Caitlin Tucker
Program Manager
Caitlin joined the Rodale Institute Consulting Team in January 2022 and is excited to support farmers across New York transition to organic production. She grew up on a small farm in Mid-Missouri where she spent most of her summers in the hayfields. While in the Midwest, she received her B.S. in Plant Sciences from the University of Missouri, and conducted research on small grains, cover cropping, and water quality. She is currently pursuing a M.S. in Entomology with a focus on Integrated Pest Management from the University of Kentucky. Prior to joining the Rodale Institute, Caitlin worked for the Cornell Vegetable Program for several years, where she served vegetable producers across Western New York through education, research, and production assistance. She is based out of Buffalo, NY.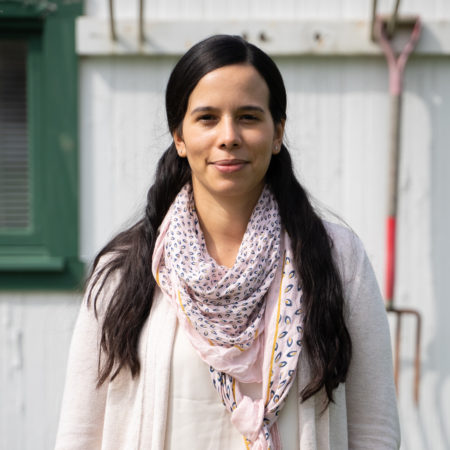 Idelfi Crespo
Senior Administrative Assistant, Consulting and Accounting
Idelfi is Senior Administrative Assistant to the Organic Consultancy and Accounting/ HR departments. She holds a Bachelor of Science in Public Health, and her prior experience includes Health Care Management Administration. Having lived all her life in New York City, she has always been very passionate about accessibility to affordable healthy foods in the inner cities, clean eating and green spaces.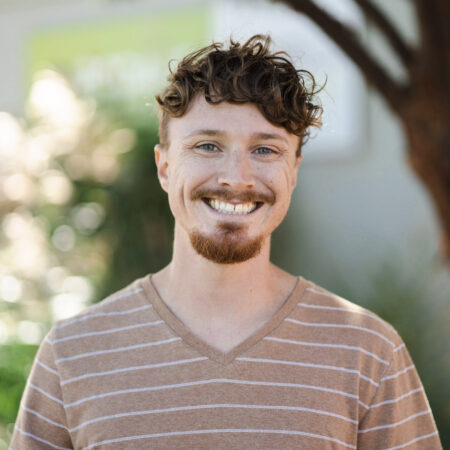 Sage Dennis
Pennsylvania Organic Consultant
Joining the team in September 2022, Sage is excited to be able to expand into Regenerative Agriculture bringing sustainable farming to the next level. He has been doing Organic Consulting for the past 5 years and is eager to continue to learn to better serve our farmers. Prior to his time in Organic Agriculture, Sage travelled through various countries as a travelling farmhand. Seeing different approaches, practices, and beliefs within agriculture is what ignited his passion of sustainable Agriculture and wishes to take these life experiences and use to better service our clients.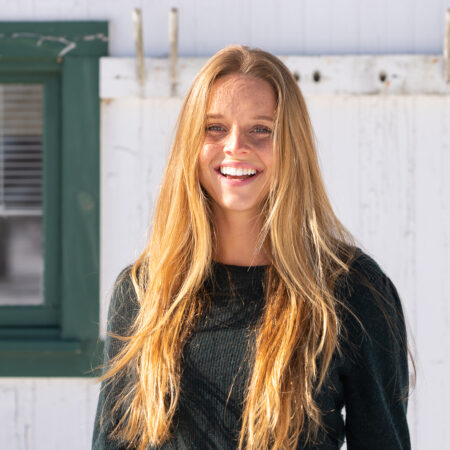 Bridget Gilmore
Organic & ROC Market Coordinator
Bridget cultivates connections throughout organic & regenerative organic value chains. She grew up in Bethlehem, Pennsylvania and studied Leadership, Ethics, & Organizational Sustainability at Saint Joseph's University. She has gathered food system experiences in different parts of the world with small scale farmers, a CPG company, and a national distributor. She is thrilled to propel her passions for regenerative organic agriculture and food sovereignty. Bridget joined the team in February 2022. She lives in Boulder, Colorado.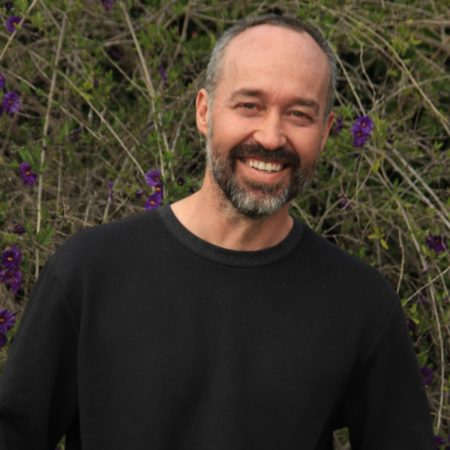 Nathanael Gonzales-Siemens
Southwest Regional Manager
Nathanael Gonzales-Siemens is returning to his roots and the spirit of discovery that first brought him back into farming after a decade of teaching in inner-city Los Angeles and in China and working for criminal justice reform on the West Coast. Nathanael spent his undergrad years studying Plant Genetics and Biology at UCLA and has a teaching credential for CSU Los Angeles. He grew up on a small farm in California's San Joaquin Valley and founded two businesses there with his family. The first, now run by his brother, is focused on food justice and sovereignty and the second, operated by his wife, strives to implement regenerative farming practices and to equip and empower traditionally underrepresented groups.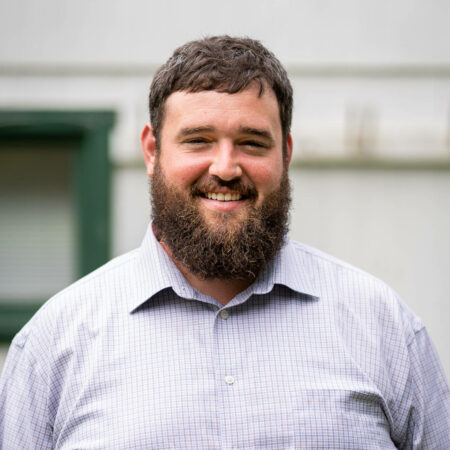 Kegan Hilaire
Small Farms & Diversified Vegetable Consultant
Kegan was born and raised in the Lehigh Valley, before moving to Philadelphia to complete his bachelor's degree in Economics from Temple University. After joining a CSA in the city, he was hooked on the production of fresh, local, seasonal food. It has led him from Sales manager of a 5th-generation dairy farm, to managing a diversified, organic farm, to the Rodale Institute Farmer Training Program, and finally to the facilities and landscape team at the Founder's Farm Campus. Kegan also owns and operates a small organic farm in Emmaus, PA.
Samantha Hilborn
New Mexico Organic Consultant
Samantha joined the Rodale Institute Consulting Team in January 2022 and helps New Mexico farmers transition to certified organic. She grew up in New Mexico and is from the Pueblos of Laguna and Acoma. Samantha has a M.S. in Horticulture and Agronomy with a specialization in plant breeding from University of California, Davis and a B.S. in Horticulture from New Mexico State University. Prior to joining the Rodale Institute, she was working as a staff research associate for the spinach breeding program at UC Davis. She is passionate about sharing her knowledge of crop production, creating connections between farmers and fostering food sovereignty in New Mexico and beyond. She is based out of Santa Fe, NM.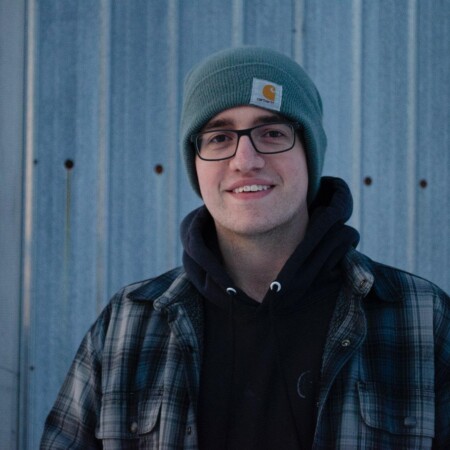 Ben Lehman
Midwest Organic Consultant
Ben grew up on an organic grain farm in central Iowa and is based in Slater, IA. He joined the team in February 2023, and is excited to help connect Midwest grain farmers with organic practices that work with their soils and management. Ben worked in on-farm research and extension while he pursued a B.S. in Crop Production from Cornell University. He moved back to Iowa to be near the family grain farm and work as an agronomist focused on helping farms evaluate new practices. He's especially excited to help farmers find rotations, cover crops, and equipment that fit their operation.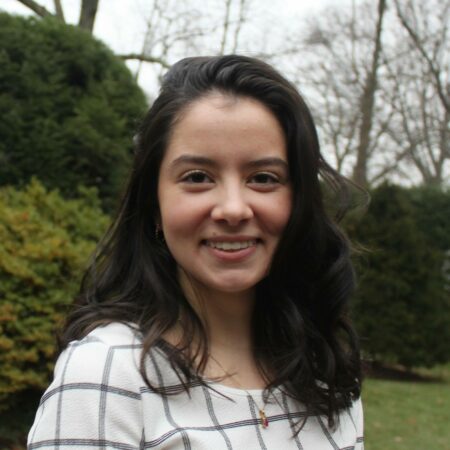 Catherine Peebles
Pennsylvania Organic Consultant
Catherine joined the team in September 2022 and is excited to support farmers interested in transitioning to organic and regenerative practices. After training and working on a biodynamic farm in New York, Catherine pursued a Master's from Cornell University in Soil & Crop Sciences focusing on payments for ecosystem services for small farmers. Prior to her Master's, she worked in finance after earning her Bachelor's in Economics & Spanish from Bucknell University. Catherine is thrilled to cultivate her financial experience and passion for resilient farming systems at an organization pioneering the regenerative organic movement.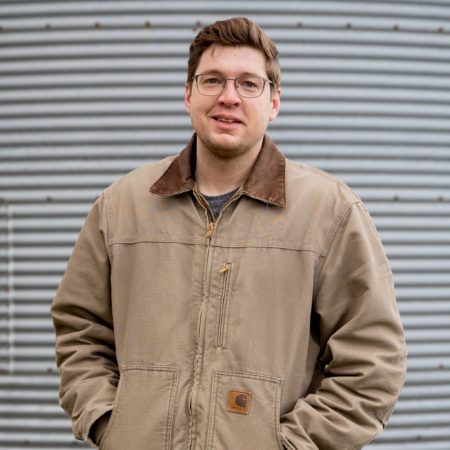 Nic Podoll
Great Plains Regional Manager
Nic is a lifelong organic farmer, having grown up and farmed with his family on their certified organic farm in southeast North Dakota, raising small grains and vegetable seed. Prior to working at Rodale Institute, he worked in Extension for the University of Minnesota and North Dakota State University. He also served several years on the NCR-SARE Farmer Rancher Grant Review Committee. Nic is IOIA certified in crops and holds a Master's in Agricultural & Extension Education from North Carolina State University. He is located in north-central Minnesota.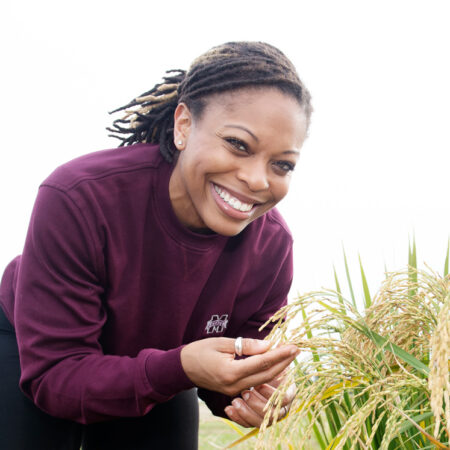 Shandrea Stallworth, PhD
Organic Consultant, Southeast Region
Shandrea Stallworth, PhD is taking a new approach to organic farming with more than 10 years of experience in agriculture. Shandrea specializes in Weed Science with Ph.D. in Plant and Soil Sciences from Mississippi State University and a M.S. in Plant Breeding from Auburn University. She is very passionate about diversity, equity, and inclusion, and she brings a breadth of knowledge and insight with respect to the inner workings of organizations and communities that serve underrepresented groups. Shandrea spends her free time advocating for women in STEM, and she volunteers her time supporting the development of programs to introduce agriculture to underrepresented minority groups. Most recently, Shandrea has been selected as a 2022-23 Young Agri-Food Leader with the Farm Foundation.
Léa Vereecke
Midwest Regional Manager
Joining the team in January 2021, Léa is thrilled to work with a renowned organization and connect with new farmers as an Organic Consultant based in Madison, WI. After growing up on a grain farm in Northeastern France, Léa earned an M.S. in Agronomy and Agroecology. For four years, she was a Research Specialist with Dr. Erin Silva at the University of Wisconsin-Madison, overseeing diverse research projects—including cover crop-based reduced tillage systems, organic row crops, small grains, cover crops, industrial hemp, and more. Léa has always been fascinated by sustainable agronomic crop production and values maintaining close relationships with farmers to motivate and inform her work.
Organic Farm Search Tool
Looking to connect with other farms in your area? Use our searchable map to find any certified organic operation in the United States.
Start Searching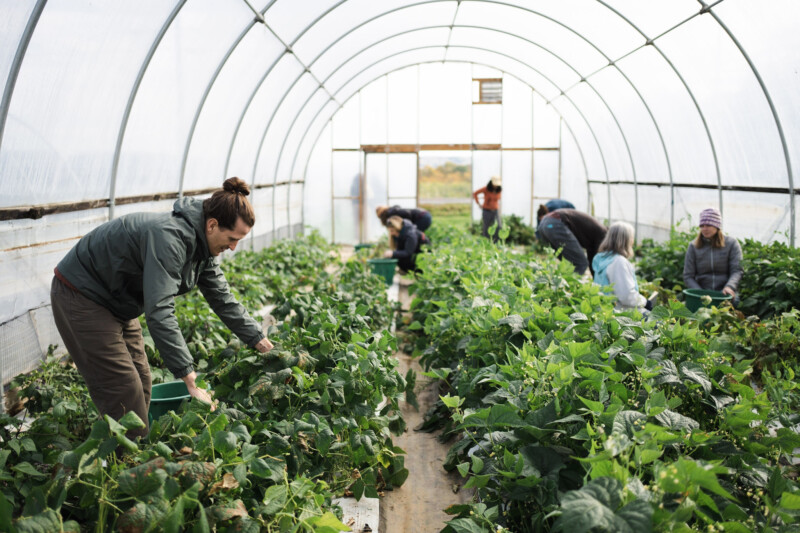 Support
Rodale Institute has a number of partners that help to provide a streamlined process for farmers through the transition period, including obtaining certification and selling their organic products. There's no better time to diversify and improve your operation.
Our Partners Include: