Industrial agriculture isn't just destructive for the environment—it's often exploitive of the very farmers and farmworkers we rely on to grow, harvest and transport our food.
Farmers and farm workers are frequently exposed to harmful chemicals, are underpaid, and face unfair or unsafe working conditions.  To be truly regenerative, our food system needs to consider the well-being of every living thing on the farm—not just the health of the plants and the soil, but the welfare of the human beings too.
Dirty & Dangerous Work
The economics of conventional agriculture demand keeping prices down and productivity up, resulting in low wages & incredibly demanding jobs for farmworkers. Today, 83% of U.S. farmworkers identify as Latinx or Hispanic, and many are undocumented or migrant employees—providing them even less protections. Industrial farming takes advantage of these vulnerable populations, often resulting in dangerous working conditions.
According to the Centers for Disease Control and Prevention, 416 farmers and farmworkers died from a work-related injury in 2017—a fatality rate of 20.4 deaths per 100,000 workers.
Farmworkers are consistently exposed to heat stress, dying from heat-related illness at a rate 20 times greater than the rest of the U.S.
Farmworkers are usually paid by the piece, incentivizing them to skip water, shade, or rest breaks.
Field workers are often sprayed with pesticides while picking or they're forced to enter the field prematurely after spraying. Studies show that this exposure to pesticides may increase the risk of dementia, Alzheimer's, cancer, and other chronic conditions. Exposure to glyphosate has also been hypothesized to contribute to conditions including immune system damage, kidney and liver damage, and Hodgkin's Lymphoma.
Regenerative organic agriculture means improving our resources and our world, and that includes the well-being of the people most affected by agricultural processes.
That's why the Regenerative Organic Certified™ standard makes social fairness one of its three central pillars. The newest and highest standard in food labeling, the ROC label shows consumers that their products were grown, handled, and sold with the health of people and the planet in mind.
Rodale Institute is proud to be a member of the Regenerative Organic Alliance, the governing body of the ROC label, and advocates for social fairness in farming.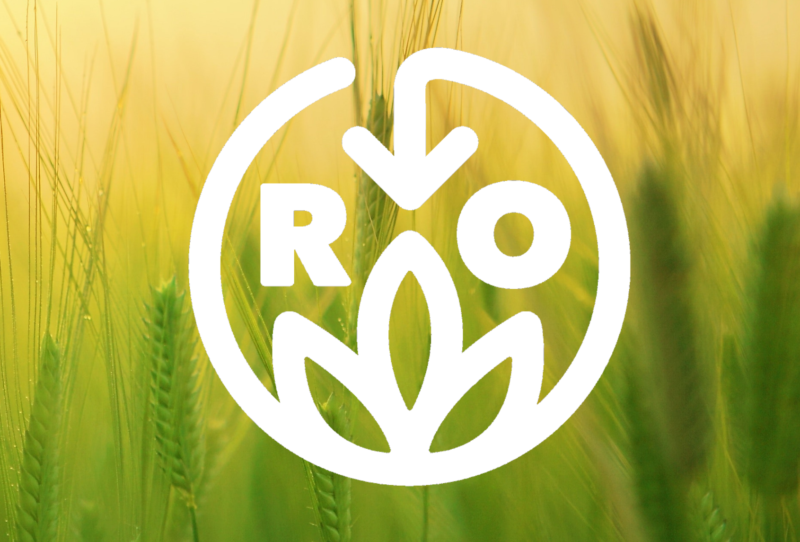 Alongside guidelines for soil health and animal welfare, Regenerative Organic Certified™ requires social fairness be implemented through:
Capacity Building
Democratic Organizations
Fair Payments for Farmers
Freedom of Association
Good Working Conditions
Living Wages
Long Term Commitments
No Forced Labor
Transparency and Accountability
And of course, whenever you buy organic products, you're protecting farm workers, and their communities, from dangerous pesticide exposure.
Fair Trade, Fair World
The concept of farmworker fairness, or fair trade, is not only about improving the health of our planet and our people—it's also about educating the public on the unjust trading systems and power imbalances of our industrial food system.
To learn more about how the intersection of public policy, food labels, and farming can advance farmworker fairness, read more from Dana Geffner, Executive Director of Fair World Project and a member of the Regenerative Organic Alliance.