Rodale Institute is a 501(c)(3) nonprofit dedicated to growing the regenerative organic agriculture movement through rigorous research, farmer training, and education. Our groundbreaking science and direct farmer-support programs serve as a catalyst for change in farming and food production worldwide. Over our 75-year history, we have proven that organic farming is not only viable, but essential to humanity's survival.
Our Mission & Vision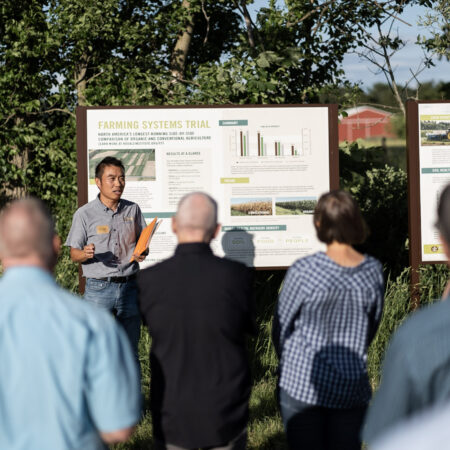 Mission
Rodale Institute confronts one of the world's greatest challenges: creating a resilient global food system that improves human health and the environment. Our mission is to advance groundbreaking research and best-in-class education that enables farms and farmers to transition to regenerative organic agricultural practices, thereby improving the health of the world's soil and securing the global food supply.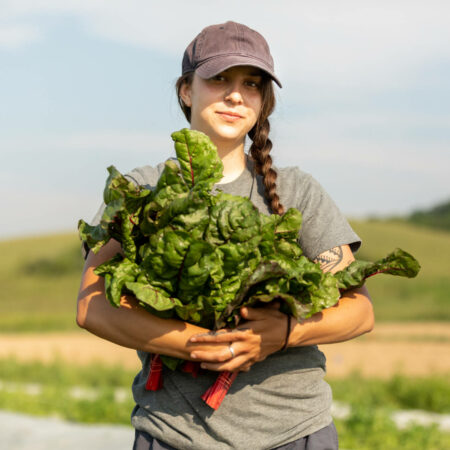 Vision
Rodale Institute envisions a changed world where agricultural products are produced in a regenerative organic manner and the metrics of success are measured against the health of people and the planet.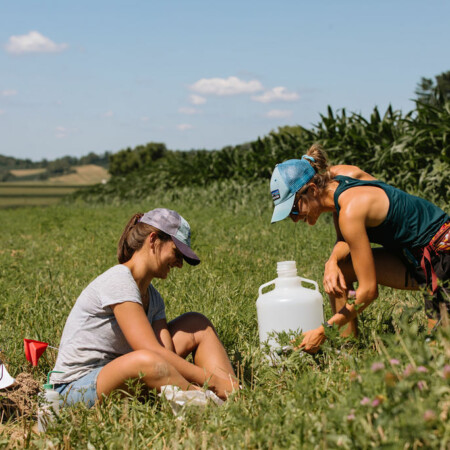 Our Strategic Plan
Rodale Institute has a new strategic plan to guide our growth for the next five years.
View the Plan
Science
Since 1947, Rodale Institute has taken the lead in developing a better, natural, and more responsible way of modern farming by conducting research into the cultivation of healthy, living soils. Rodale Institute is home to the longest-running side-by-side comparison of organic vs. conventional farming practices (our Farming Systems Trial, started in 1981), and our research focus areas include developing organic solutions to pests, disease and weeds, mitigating and adapting to climate change, and growing nutrient dense foods.
Our Research has Proven that Organic Systems:
Produce competitive yields after a transition period

Yield up to 40% higher than conventional in times of drought

Earn 3-6X greater profits for farmers
Improve soil health and build soil organic matter over time

Use 45% less energy

Release 40% fewer carbon emissions
Farmer Training
The organic market is quickly growing, and yet only 1% of U.S. farmland is certified organic. That's why education is a key component of our work. Some ways we work with farmers include:
Consumer Education
The organic movement isn't possible without the consumer: everyday eaters and families demanding organic for their health and for the planet. That's why we focus on consumer education—helping people understand "Why Organic?"—including what organic agriculture is, how it relates to issues like human health and climate change, and ultimately, how to have a positive impact with their daily actions.

One way you'll see us in the consumer marketplace is through the new Regenerative Organic Certification, a new high-bar food and fiber label that includes soil health, animal welfare and worker fairness.
Find Resources for Consumers
Our Story
Our founder, J.I. Rodale, was an entrepreneur from New York City who struggled with health problems all his life. One day, he wrote these words on a chalkboard: "Healthy Soil = Healthy Food = Healthy People."
In 1940, he bought a rundown farm in Pennsylvania and began to experiment with a way of growing food without chemicals that he coined "organic." There, he founded the Soil and Health Foundation in 1947—what is known as Rodale Institute today.
Read Our Story
Get Involved
Whether you volunteer with us, take a tour of our campus, or visit us at a farmers market, you're helping us grow the regenerative organic movement.
Join the Cause