Whether out in the fields or in the office, our expert staff are dedicated to growing the organic movement and assisting farmers through rigorous research, education, and outreach.
Executive Team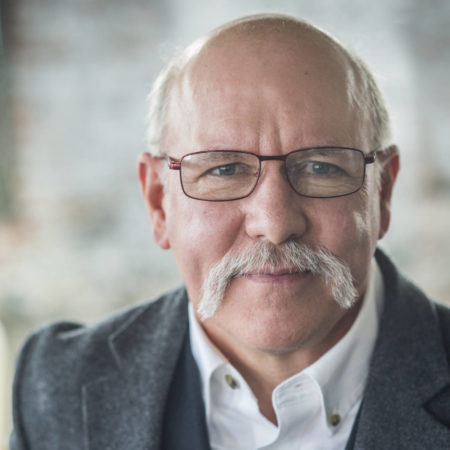 Jeff Moyer
Chief Executive Officer
Jeff Moyer is a world-renowned authority in organic agriculture. His expertise includes organic crop production systems with a focus on weed management, cover crops, crop rotations, equipment modification and use, and facilities design. Jeff is perhaps most well-known for conceptualizing and popularizing the No Till Roller Crimper for use in organic agriculture. His vast experience and knowledge regarding organic farming has provided the media with a reliable source and perspective for information on current agricultural issues.
Jeff has been on staff at Rodale Institute for over 44 years. He spent over 30 years as Farm Manager/Director, was appointed as Executive Director of the Institute in September 2015, and became CEO in September of 2019. Jeff was project leader on the highly acclaimed Organic No-Till project and is the author of two books on this subject: "Organic No-Till Farming – Advancing No-Till Agriculture Crops, Soil, Equipment" and "Roller/Crimper No-Till – Advancing No-Till Agriculture."  He is a past chair of the National Organic Standards Board and currently sits on the boards of Regenerative Organic Alliance, the Soil Health Institute and advisory board of The Real Organic Project.  Jeff is a founding board member of Pennsylvania Certified Organic and past Founder and Board Chair of The Seed Farm, a new farmer incubator project.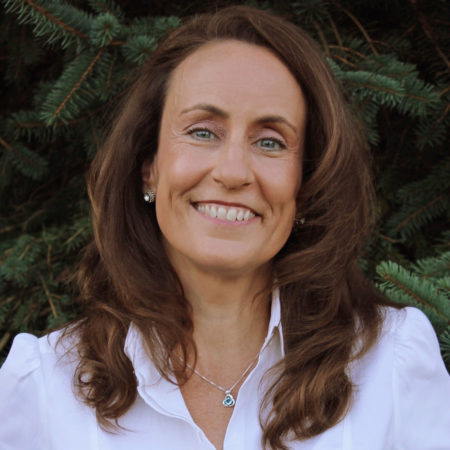 Elaine Macbeth
Chief Financial Officer
Elaine manages the Institute's budget, all aspects of the organization's finances, internal controls and human resources for the organization. She has more than 17 years of experience in finance and significant expertise in nonprofit accounting.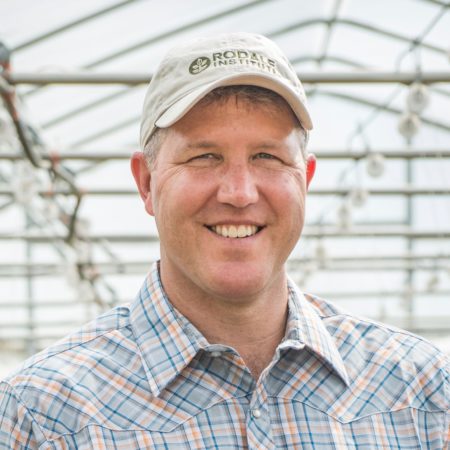 Dr. Andrew Smith
Chief Operating Officer
Dr. Andrew Smith is responsible for administrating, facilitating and implementing research activities as well as leading and expanding the Research team's impact on a global stage. Smith earned a Bachelor of Science in agronomy at Cornell University and a Master of Science in entomology at the University of Maryland. After two years in the Peace Corp assisting a cooperative of small-scale vegetable farmers in Guatemala and ten years farming organically in Pennsylvania, Smith attended Drexel University in Philadelphia, where he earned his Ph.D. in environmental science with a concentration in molecular and population ecology. Smith formerly held the position of Research Director for the Vegetable Systems Trial.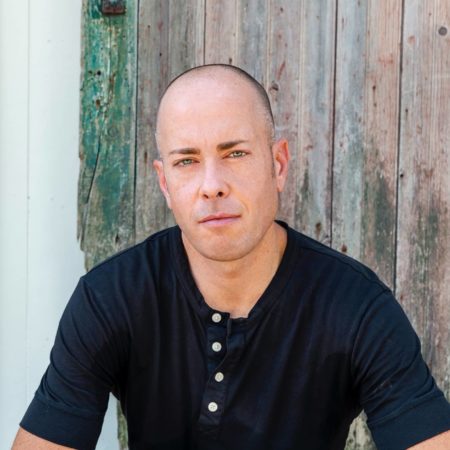 Jeff Tkach
Chief Impact Officer
Jeff Tkach serves as the Chief Impact Officer for the Rodale Institute. Jeff is responsible for expanding Rodale Institute's global influence in healing people and the planet by unlocking the transformational power of regenerative organic agriculture.
As Chief Impact Officer, Jeff leads the development and execution of the Institute's core strategies, overseeing opportunities for partnership and co-investment that drive positive outcomes for Rodale's philanthropic and programmatic initiatives.
Jeff served on the Rodale Institute's Board of Directors in 2016, where he was instrumental in fostering relationships between the organization and business leaders in the organic food industry.
Join the Team
Do you share our passion for regenerative organic agriculture? Start a career improving the health of people and the planet.
Apply Today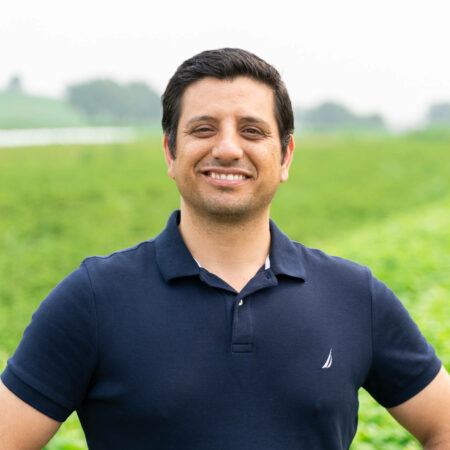 Dr. Reza Afshar
Chief Scientist
Dr. Reza Afshar earned a PhD in Agronomy from University of Tehran. Before joining Rodale Institute, he worked as Research Scientist at Colorado State University, Postdoctoral Research Associate at Montana State University, and Research Fellow at University of Massachusetts-Amherst.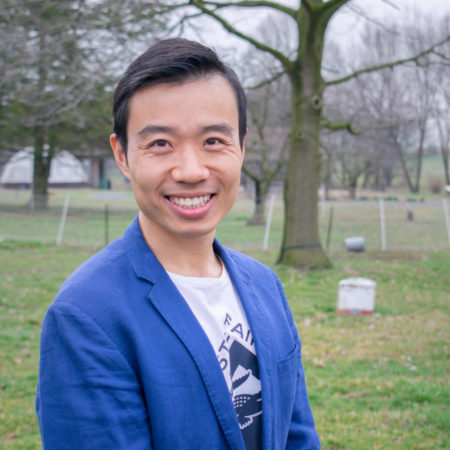 Dr. Yichao Rui
Yichao is a soil scientist with a focus on improving soil health and environmental quality in agricultural systems through regenerative practices. Yichao oversees the Farming Systems Trial, in addition to supporting all other projects at Rodale Institute. He also leads outreach initiatives to educate the public and farmers on the benefits of improving soil health. Yichao holds a B.S. in Biology from Nankai University and Ph.D. degrees in Microbial Ecology and Soil Science from the University of Chinese Academy of Sciences and Griffith University. Before joining Rodale Institute, Yichao worked in the University of Western Australia and the University of Wisconsin-Madison on a variety of projects evaluating the impacts of climate change, land use, and management strategies on soil organic matter stability, nutrient cycling, and microbial activity.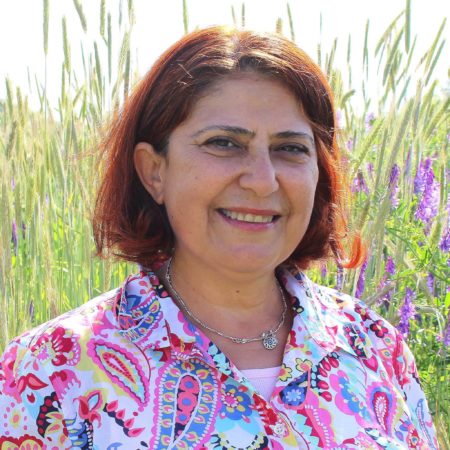 Dr. Gladis Zinati
Dr. Gladis Zinati, director of the Vegetable Systems Trial and Soil Scientist. She evaluates the impact of cropping systems and management practices on nutrient cycling, carbon sequestration, vegetable nutrient density and plant resistance to pests. She conducts research on no-till practices, fertilizers, cover crops, compost formulations, and biological tools to improve pest management. She has 30 years' experience and holds undergraduate degrees in General Agriculture and Agriculture Engineering; a M.S. in Horticulture from the American University of Beirut; and a Ph.D. in Soil Fertility from Michigan State University. Before joining Rodale Institute in 2012, Gladis worked on projects evaluating management practices that optimize crop yields and reduce degradation of water quality at the University of Florida and Rutgers University.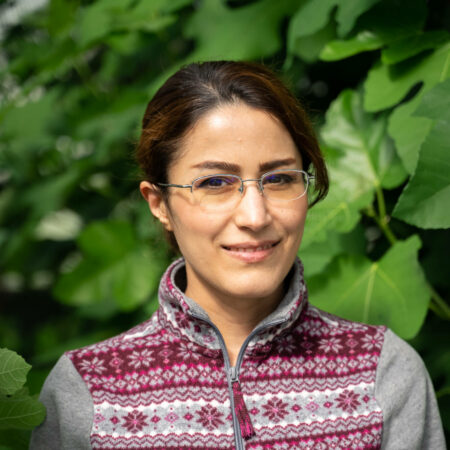 Dr. Fatemeh Etemadi
Post-Doctoral Research Associate, Industrial Hemp
Fatemeh is a Ph.D. graduate from University of Massachusetts, Amherst, with the concentration in agronomy and crop physiology. Fatemeh works on Rodale Institute's Industrial hemp research. Before joining Rodale Institute, she worked on different projects in introducing Faba bean as a multi-purpose crop in MA, evaluating best legume varieties in MT, and environment × genotype interaction of legume varieties to environmental factors.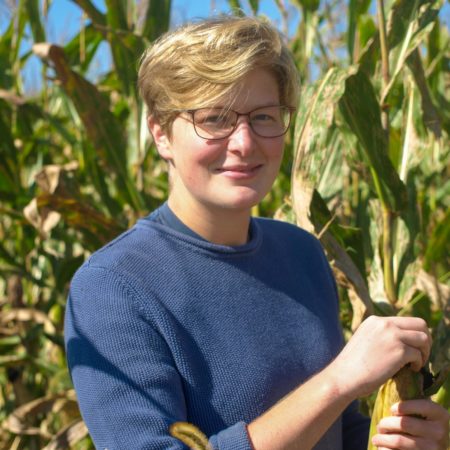 Annie Benson
Research Technician
Annie is the primary technician on Rodale's agronomic projects, including the Farming Systems Trial and the NRCS Conservation Innovation Grant (CIG) Cover Crop project. She holds a Biology degree from Middlebury College and has research experience in entomology and pollination ecology. Annie grew up on a small organic farm in Minnesota and is thrilled to be working in agriculture again.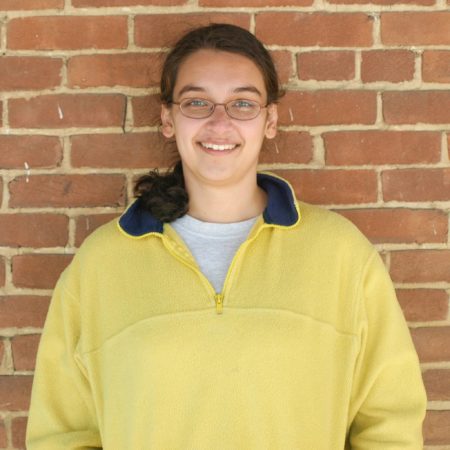 Amiya Kalra
Research Technician
Amiya works primarily on the Vegetable Systems Trial and other vegetable projects at Rodale Institute. She holds a B.A. in Environmental Studies from the University of Pittsburgh. Before joining the Rodale Institute team, she worked as an applied remote sensing researcher in the NASA DEVELOP National Program.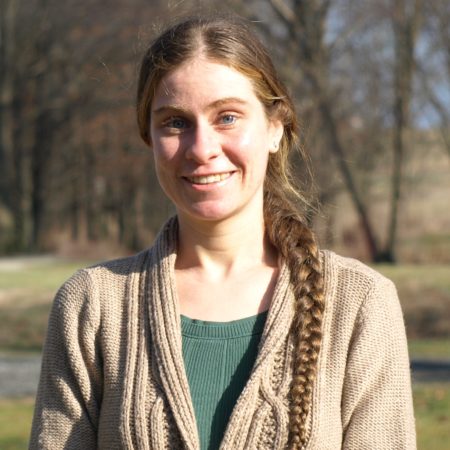 Casey Lapham
Research Technician
Casey works primarily on Rodale Institute's industrial hemp research, while also assisting with the institute's other research projects. She holds a B.S. in Environmental Studies and a minor in Spanish from Juniata College. Before joining the Rodale Institute team she worked as a wildlife research technician and an urban permaculture gardener.
Farm Operations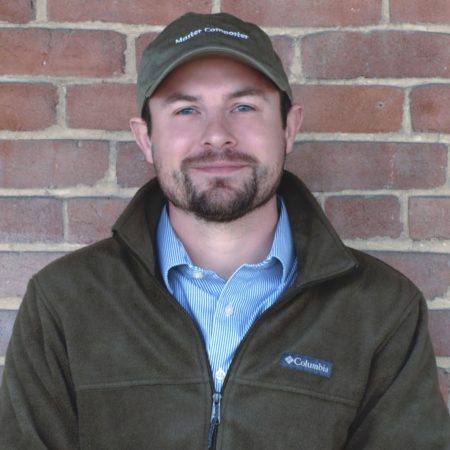 Rick Carr
Farm Director
Rick directs farm operations at all Rodale Institute campuses. He has previously acted as Rodale Institute's Compost Production Specialist. He earned a Master of Science degree in Plant Pathology from Cornell University in 2012. When not in the lab, he frequently worked with the Master Composters and Gardeners of New York State. Before coming to Rodale Institute, Rick conducted research on a large certified organic farm in Argentina.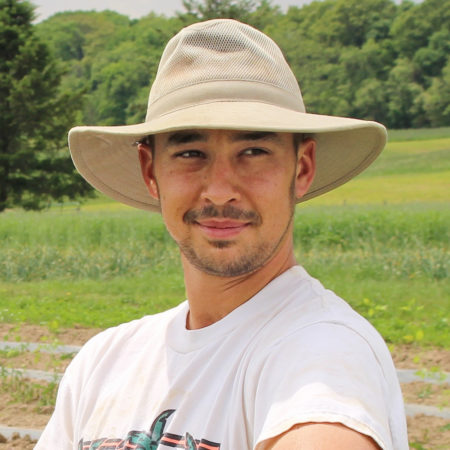 Daniel Kemper
Farm Manager
Dan is the Farm Manager at Rodale Institute Headquarters and Program Manager for the Rodale Institute Farmer Training program. He received his B.S. in Biology/Ecology from Kutztown University, then went on to learn the basics of organic vegetable farming from John and Aimee Good of The Good Farm. Dan started at Rodale Institute in 2014 as a support staff team member, before being promoted to Field Foreman and finally Farm Manager. Today, Dan oversees all 333 acres of the Headquarters and manages all aspects of the Rodale Institute Farmer Training program.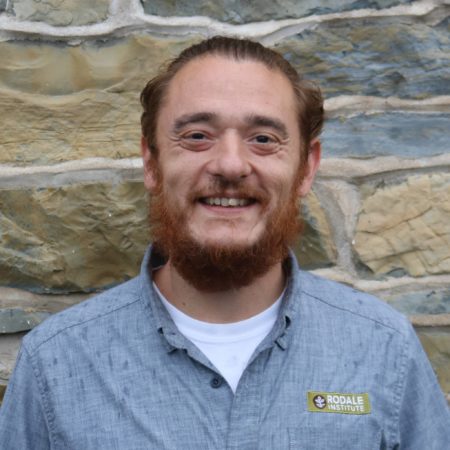 Jesse Barrett
Food Production Specialist
Jesse manages Rodale Institute's farm share and other community-facing food programs. Jesse holds a Bachelor's Degree in Sociology from William Paterson University of New Jersey. After college, Jesse spent over ten years in corporate restaurants, including a position as manager in a farm-to-table, fine-dining restaurant where he established relationships with local farmers. His experiences led him to the realization that there are major flaws in our food system that create the need for a regenerative food system.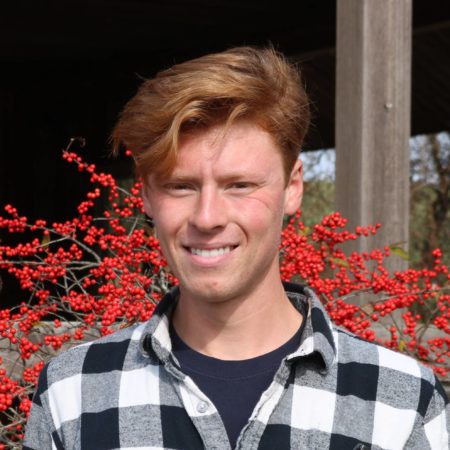 Ian Frederick
Farm Operations Field Technician
Ian helps with maintaining and designing the landscape. Ian has a work background in landscaping and ornamental gardening. In 2019, Ian received a Bachelor's degree in Sustainability from Messiah College. He prioritizes landscaping practices that provide ecological benefits as well as aesthetic value. Ian directs special attention toward integrating pollinator habitats on the property.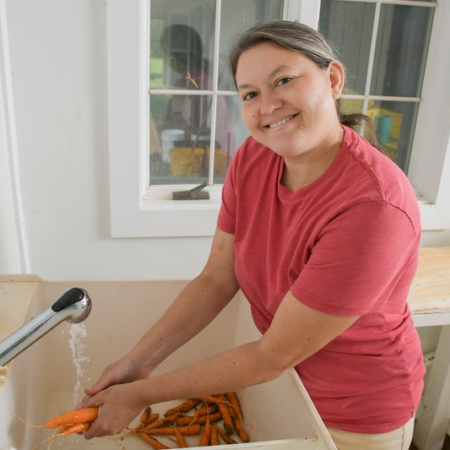 Amy Hitch
Amy has an M.A. from Lehigh University in Environmental Policy/Health.  Prior to starting at Rodale Institute in 2019 Amy was as a community fellow for Lehigh University, implementing farm to school operations for a local school district.  In her current position she supports the daily operations in the packhouse of cleaning, packing, and distribution to the St. Luke's hospital campuses and CSA members.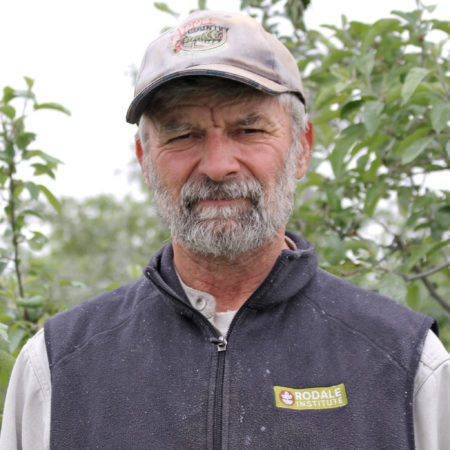 Don Jantzi
Field Operations Foreman
Don manages Rodale Institute's apple orchards, which are home to 20 varieties of scab resistant apples. Don has been experimenting with pesticide-free techniques in the orchards for over three decades.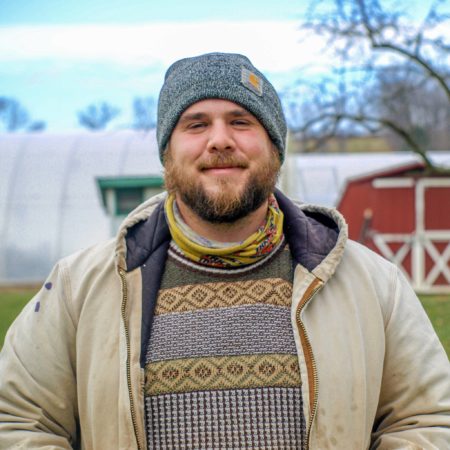 Baylor Lansden
Field and Animal Husbandry Technician
Baylor began his journey into the agricultural world at a young age with an obsession with all things with feathers, wool, hooves, or jowls. After earning a B.A. in Political Science from Louisiana State University, he found his path back to agriculture with several years of internships at non-profits and farms and a master's degree in Food Security from the University of Edinburgh. At Rodale Institute, he has found a place where he finally gets to do what he's always wanted: raise animals in a way that makes sense for animal welfare, environmental well-being, and human health.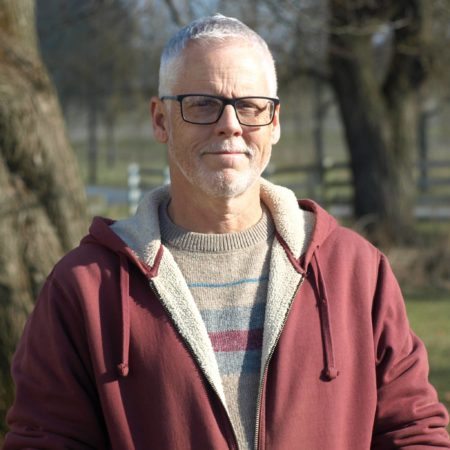 John Long
Greenhouse/Landscape Specialist
John has over a decade of experience in organic farm management. John has most recently been farm manager at Blue Moon Acres in New Jersey and also managed the Delaware Valley University greenhouses for 10 years prior to Blue Moon.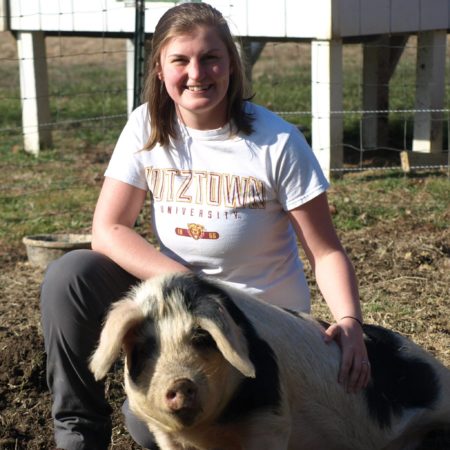 Sara Major
Animal Husbandry Coordinator/Field Technician
Sara oversees all livestock operations at Rodale Institute. Sara graduated from Kutztown University with a Biology/Pre-Medicine degree. While at Kutztown, Sara worked on Rodale Institute's swine parasite research project, which she will continue to support as Animal Husbandry Coordinator.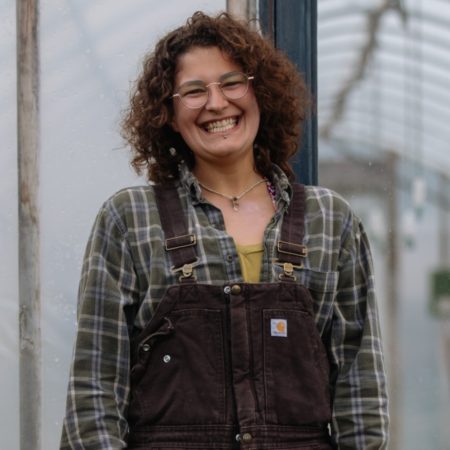 Aslynn Parzanese
Aslynn is responsible for farm operations at St. Luke's-Rodale Institute Organic Farm. Previously, she participated in Rodale Institute's Farmer Training program beginning in April 2019. Aslynn grew up in Berks County and has been working with holistic farming practices for the past four years. Off the farm, she supports the Kula Kamala Foundation in Reading, PA, and her favorite vegetable is a beet.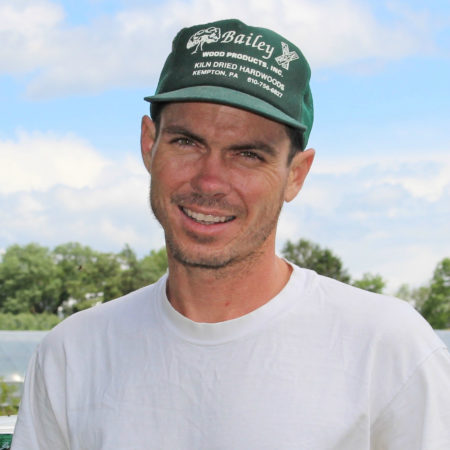 Michael Schmaeling
Founders Campus Farm Manager, Rodale Institute Resident Beekeeper
Michael manages and maintains the Institute's treatment-free honeybee conservancy, where he selectively breeds healthy queens to create new colonies. Additionally, he is the manager of the Rodale Institute Founder's Campus.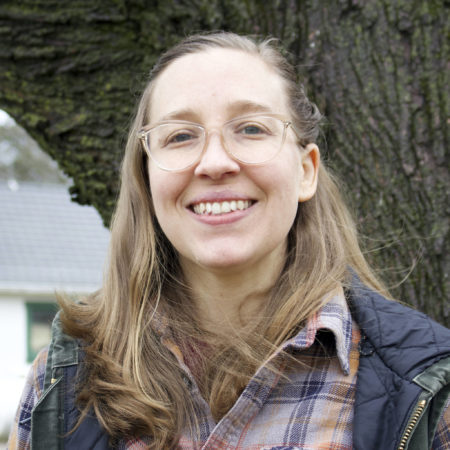 Molly Schmaeling
Founders Campus CSA Operator & Landscape Designer
Molly, who holds a B.S. in Biology and a B.A. in Fine Art from Kutztown University, was previously the Farm and Hospitality Manager at Rodale Inc. In her current position, she maintains the ornamental gardens and operates a small organic CSA at the Rodale Institute Founder's Campus.
Communications, Development & Education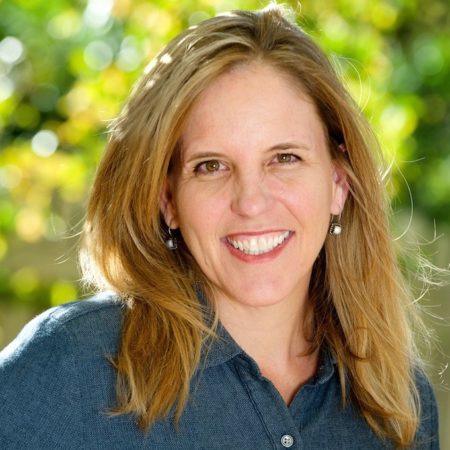 Annie Brown
Vice President of Development
Annie is responsible for raising money from foundations, corporations and individuals so the Institute may continue its work. Previously the Institute's West Coast Representative, she joined full time in January 2016. She lives in Boulder, Colorado.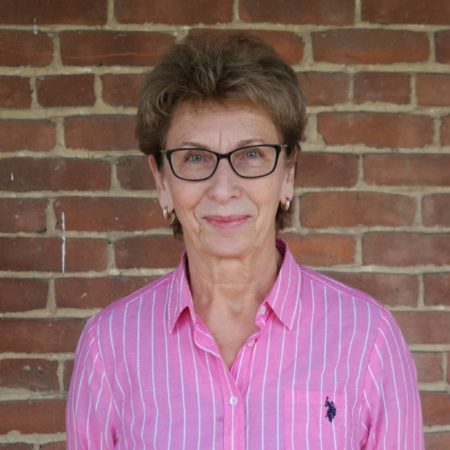 Maria Pop
Director of Education
Maria plans and implements educational programs and develops and manages the Institute's online educational tools for farmers. Her background includes a Horticultural Engineering degree, a M.Ed. in Adult Education, and a postgraduate Certification in Distance Education from Penn State University.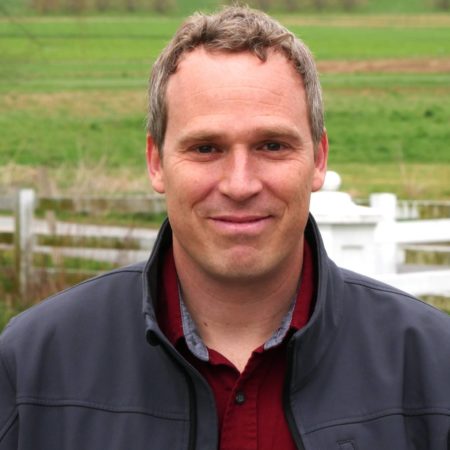 Justin Barclay
Justin oversees and manages all facets of the veterans participating in the Veteran Farmer Training Program as well as coordinating the educational component of the Rodale Institute Farmer Training program, and assisting the Education Department with managing the Virtual Campus. He served for six years on active duty in the US Army including a deployment to Afghanistan and an overseas tour in Germany. Justin currently lives on a small horse farm in Carbon County.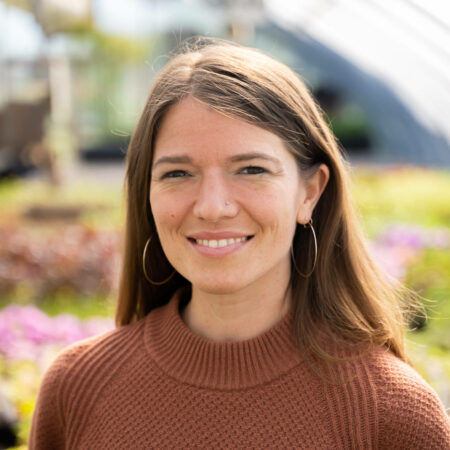 Meredith Beaton
Development Strategist
Meredith grows support for Rodale Institute's mission through authentic partnership and connection building. She received her Master's in Sustainable International Development at the Heller School for Social Policy and Management at Brandeis University and completed a six month practicum in Belize with Ya'axché Conservation Trust, supporting agroforestry concession and conservation initiatives. She previously worked as a consultant with the UNDP's Global Programme on Nature for Development.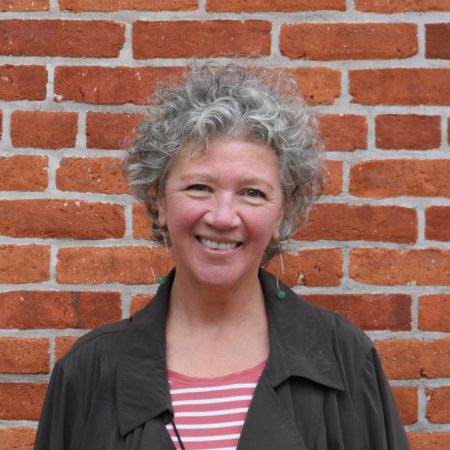 Shawn Brown
Visitor Experience Manager
Shawn oversees all weddings, events, and visitor programs at Rodale Institute.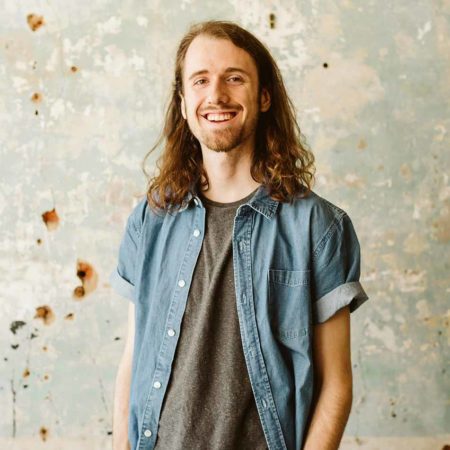 Jack Dempsey
Videographer
Jack is responsible for filming and editing video and photo content for Rodale Institute. He is currently studying Media Communications at Full Sail University. Previously, Jack has worked on several farms, including The Center for Agroecology and Sustainable Food Systems at the University of California, Santa Cruz, and has participated in the The University of Vermont's Farmer Training Program.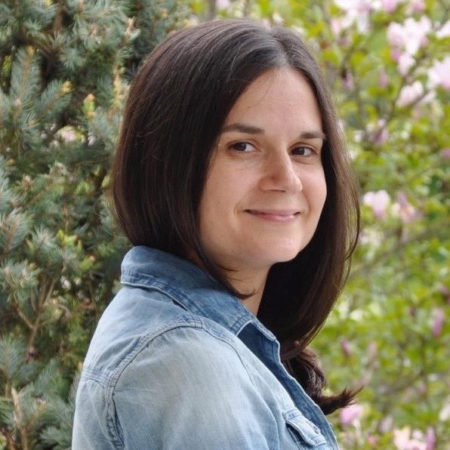 Heather Gurk
Rodale Institute Garden Store Manager
Heather manages the Rodale Institute Garden Store and Rodale Institute's Book Club. She is formerly the editor of a nutrition publication for registered dietitians.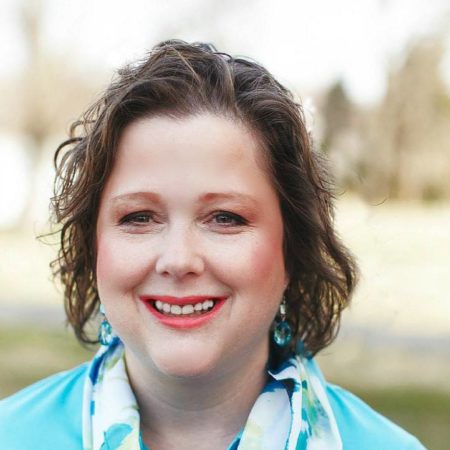 Tammy Hobar
Brand Manager
As the Brand Manager for the Institute, Tammy helps to guide and optimize brand exposure through programs and partnerships, including corporate, retailer and brand partnerships, and the ambassador program.  Before joining the Rodale Institute team, Tammy was the Marketing Programs Manager at Halo, Purely for Pets.  Previously she served as Marketing Director of Rodale's Organic Life & Prevention, Organic Gardening Magazine, as well as several other Rodale publications.  Tammy earned her B.A. in Communications/English from Cedar Crest College.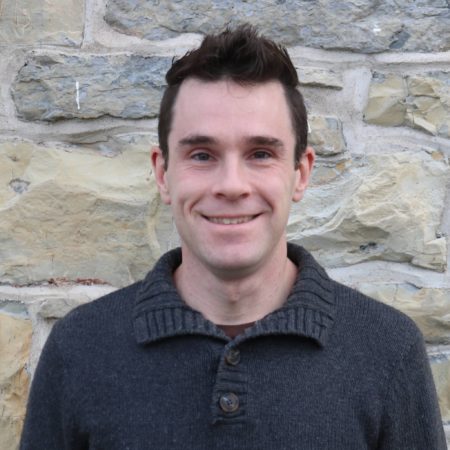 Josh Lilly
Development Associate
Joining Rodale Institute in November 2019, Josh manages the fundraising database. He earned his B.A. in Communications & Rhetoric from the University of Pittsburgh and has over 10 years of non-profit fundraising experience, particularly with database management.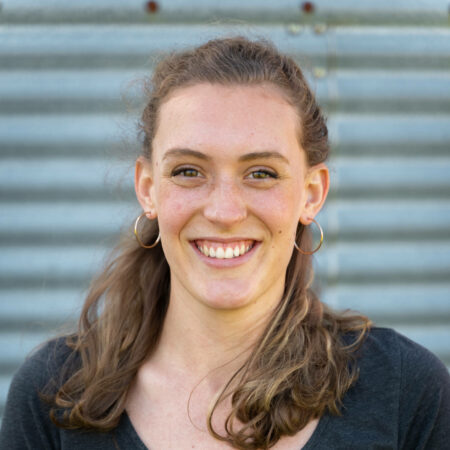 Sarah Longenecker
Digital Marketing Specialist
Sarah creates content for Rodale Institute's social media accounts, assists with updating the organization's website, and produces Rodale Institute's bi-monthly national newsletters. Sarah has her bachelor's degree in Photography from Eastern Mennonite University. Prior to working for the Rodale Institute, Sarah worked as a Web Designer and Podcast Producer for the Center for Sustainable Climate Solutions, and as a Produce Specialist for an organic grocery store.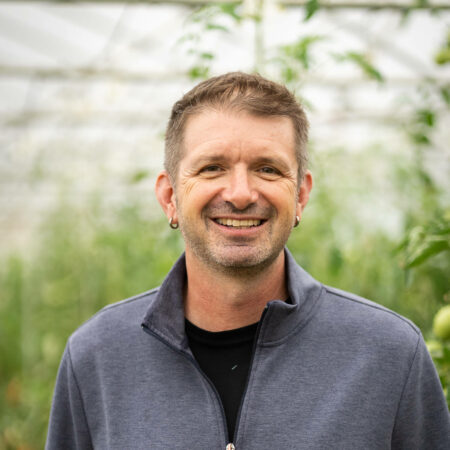 David Pryor
Director of Marketing & Communications
Dave is responsible for positioning the Rodale Institute brand as the global leader in regenerative organic agriculture and providing oversight to the Institute's global marketing and communications efforts. He once worked at Rodale, Inc. in the Health & Fitness Books division, Creative Department, I.T. and at Bicycling magazine and Mountain Bike magazine. Most recently, Dave was Art Director and then Marketing Manager at Lehigh University. He lives in Emmaus, PA.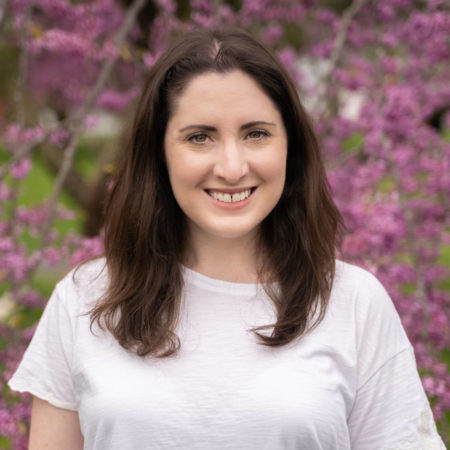 Margaret Wilson
Content & PR Manager
Margaret produces written content and handles media inquiries for Rodale Institute. Margaret earned her B.A. in Political Science/Environmental Studies from Franklin & Marshall College, and her M.A. in Environmental Policy from Lehigh University. Previously, she worked on environmental policy management in both the public and non-profit sectors.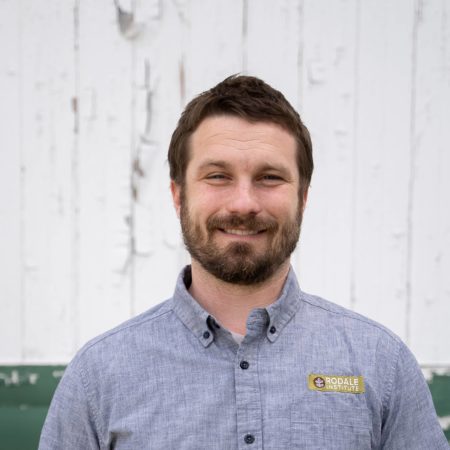 Sam Malriat
Sam provides on-site technical assistance to farmers, landowners, and businesses that are interested in transitioning land to certified organic and regenerative production systems. He earned a B.S. in Agricultural Sciences from Cornell University, and has over 12 years of practical farming experience in Pennsylvania, New York, and Maryland, specializing in vegetable and grain production. Sam is a Certified Crop Adviser and is IOIA Certified in Crops and Livestock. He also serves as a board member for Pennsylvania Certified Organic, PA FarmLink, and sits on the Governing Council for the Organic Farmers Association.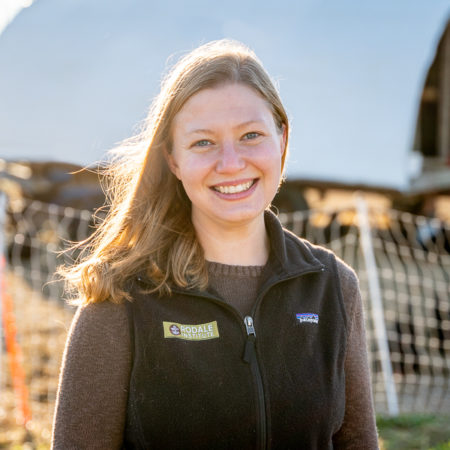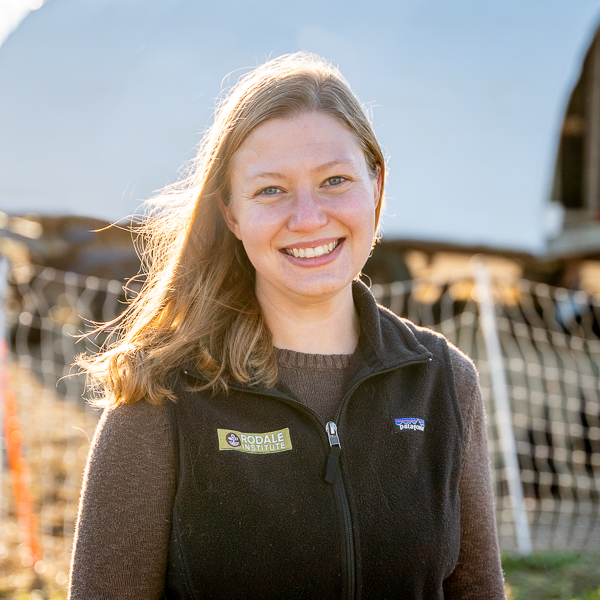 Emily Newman Gantz
Emily joined the consulting team in January 2020 and helps farmers navigate organic compliance as they transition to certified organic. She holds a B.S. in Environmental Resource Management, focusing in Soil Science, from Pennsylvania State University and is currently pursuing an M.B.A. in Food and Agribusiness from Delaware Valley University. Prior to joining the team at Rodale Institute, she worked in regulatory compliance of organics for a certification agency and a materials review organization. She is IOIA trained, a Certified Crop Advisor and serves as a board member for the Organic Materials Review Institute (OMRI).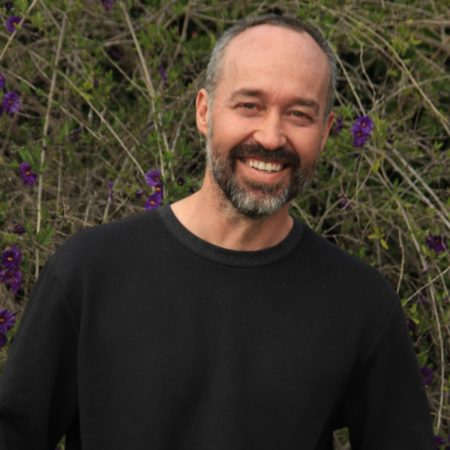 Nathanael Gonzales-Siemens
California Organic Crop Consultant
Nathanael Gonzales-Siemens is returning to his roots and the spirit of discovery that first brought him back into farming after a decade of teaching in inner-city Los Angeles and in China and working for criminal justice reform on the West Coast. Nathanael spent his undergrad years studying Plant Genetics and Biology at UCLA and has a teaching credential for CSU Los Angeles. He grew up on a small farm in California's San Joaquin Valley and founded two businesses there with his family. The first, now run by his brother, is focused on food justice and sovereignty and the second, operated by his wife, strives to implement regenerative farming practices and to equip and empower traditionally underrepresented groups.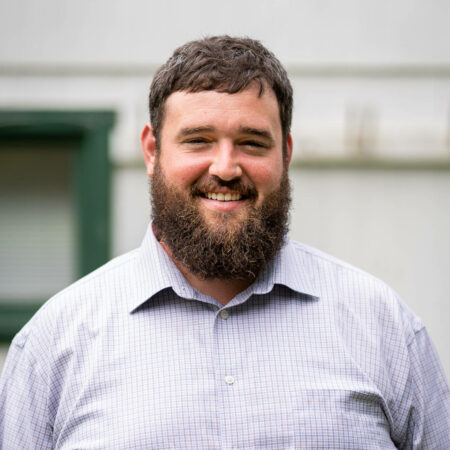 Kegan Hilaire
Small Farms & Diversified Vegetable Consultant
Kegan was born and raised in the Lehigh Valley, before moving to Philadelphia to complete his bachelor's degree in Economics from Temple University. After joining a CSA in the city, he was hooked on the production of fresh, local, seasonal food. It has led him from Sales manager of a 5th-generation dairy farm, to managing a diversified, organic farm, to the Rodale Institute Farmer Training Program, and finally to the facilities and landscape team at the Founder's Farm Campus. Kegan also owns and operates a small organic farm in Emmaus, PA.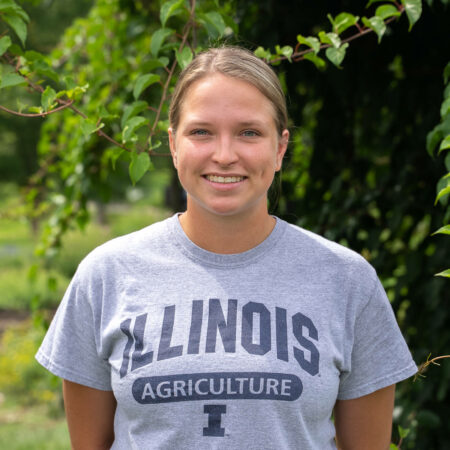 Rachel Mullen
Midwest Organic Crop Consultant
Joining the team in August 2021, Rachel is helping farmers in the Midwest navigate the process of transitioning from a conventional to an organic production system. Growing up in East-Central Illinois, Rachel stayed close to home and earned her B.S. in Crop Sciences from the University of Illinois Urbana-Champaign and then found herself 'across the pond' at University College Dublin in Dublin, Ireland where she is currently pursuing her M.S. in Sustainable Agriculture and Rural Development. She has a research background in soybeans, corn, small grains and entomology. Rachel is based out of Champaign, Illinois.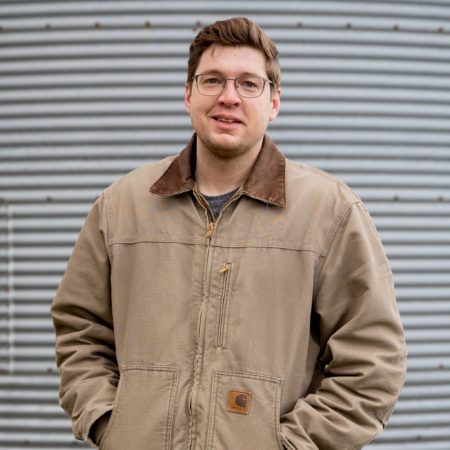 Nicholas Podoll
Midwest Organic Crop Consultant
Nic is a lifelong organic farmer, having grown up and farmed with his family on their certified organic farm in southeast North Dakota, raising small grains and vegetable seed. Prior to working at Rodale Institute, he worked in Extension for the University of Minnesota and North Dakota State University. He also served several years on the NCR-SARE Farmer Rancher Grant Review Committee. Nic is IOIA certified in crops and holds a Master's in Agricultural & Extension Education from North Carolina State University. He is located in north-central Minnesota.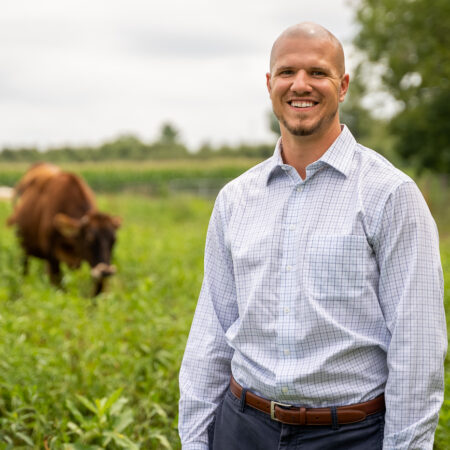 Ryan Siwinski
Organic Livestock & Dairy Consultant
Ryan joined the team in August 2021 where he assists livestock and dairy farmers in their transition from conventional to organic meat and dairy production. He holds a B.S. in Supply Chain Management from Drexel University in Philadelphia, PA. Ryan shifted his career from supply chain management to organic and regenerative agriculture to pursue his passion for improving the global regenerative food supply. Prior to joining the team at Rodale Institute, Ryan worked in farm operations at multiple livestock farms in Pennsylvania and Georgia. Ryan is located at the Rodale Institute Headquarters in Kutztown, PA.
Léa Vereecke
Midwest Organic Crop Consultant
Joining the team in January 2021, Léa is thrilled to work with a renowned organization and connect with new farmers as an Organic Crop Consultant based in Madison, WI. After growing up on a grain farm in Northeastern France, Léa earned an M.S. in Agronomy and Agroecology. For four years, she was a Research Specialist with Dr. Erin Silva at the University of Wisconsin-Madison, overseeing diverse research projects—including cover crop-based reduced tillage systems, organic row crops, small grains, cover crops, industrial hemp, and more. Léa has always been fascinated by sustainable agronomic crop production and values maintaining close relationships with farmers to motivate and inform her work.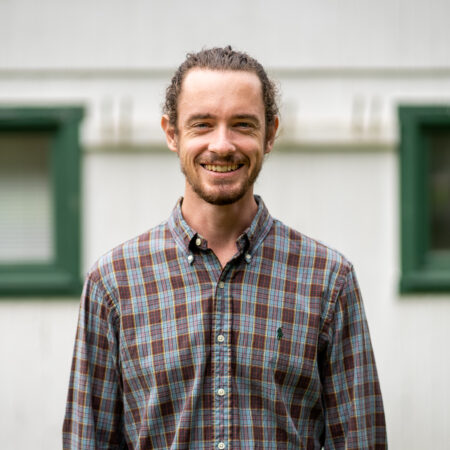 Zachary West
Zach joined the Rodale Consultancy Team in August 2021 and is based at the Southeast Organic Center in Georgia. Zach grew up in Georgia but has had the opportunity to work on diverse agricultural systems in various other locations around the world. Zach holds a M.S. in Organic Agriculture and Food Systems and is passionate to share his knowledge of sustainability and organic practices. Prior to joining the Rodale Institute, he worked at an organic certifier and has an in depth understanding of the organic regulations and hopes to share his knowledge with farmers who would like to succeed in converting to organic management practices.
Finance and Human Resources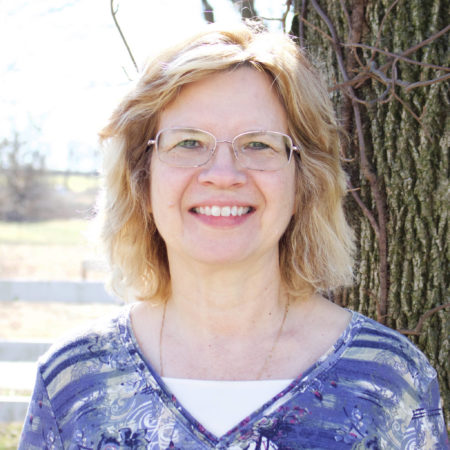 Linda Carlson-Lockwood
Accountant/Human Resources Assistant
Linda has been with Rodale Institute since May 1999 managing various accounting and human resources functions. Linda graduated from Penn State University with a degree in Business Administration.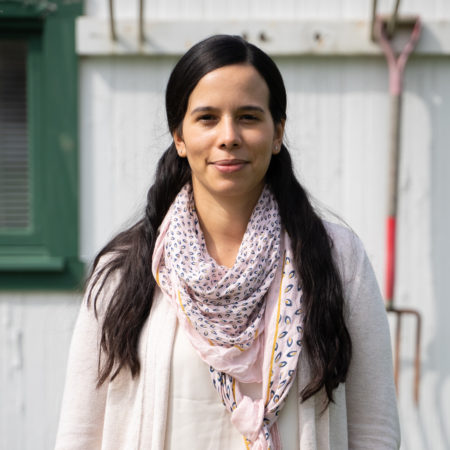 Idelfi Crespo
Senior Administrative Assistant, Consulting & Accounting/HR
Idelfi is Senior Administrative Assistant to the Organic Consultancy and Accounting/ HR departments. She holds a Bachelor of Science in Public Health, and her prior experience includes Health Care Management Administration. Having lived all her life in New York City, she has always been very passionate about accessibility to affordable healthy foods in the inner cities, clean eating and green spaces.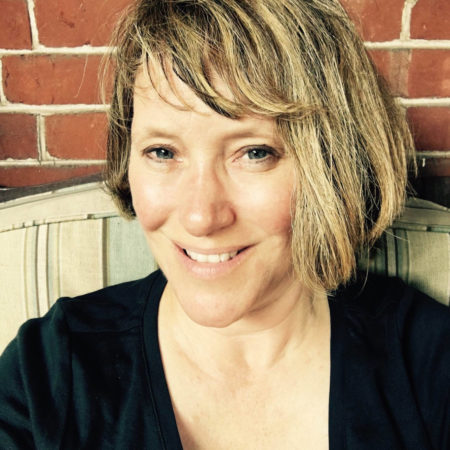 Stacy Glackin
Grants Manager
Stacy manages the submission of competitive grant proposals, monitors federal and non-federal grant expenses, budgets and forecasts, and oversees the completion of grant deliverables, reporting, and close-out. Stacy holds a B.A. in Accounting from Millersville University and has been working in grants management in the nonprofit industry for over 15 years.
Facilities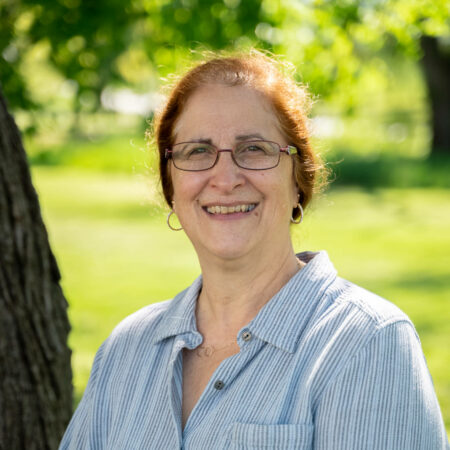 Kim Schroeder
Executive Assistant
Kim has worked in various areas and departments of Rodale Institute for 26 years. As Executive Assistant, she administratively supports the Chief Executive Officer, Chief Impact Officer, and Chief Financial Officer.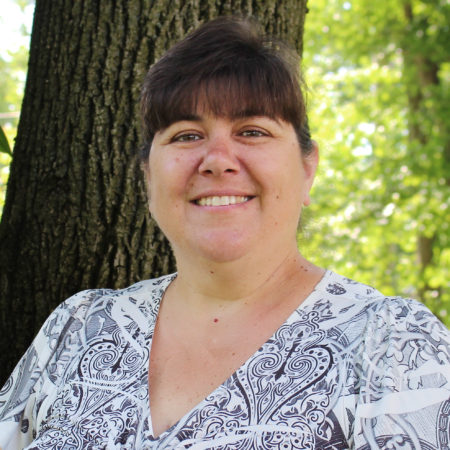 Louise DeVall
Programs Support Assistant and Travel Coordinator
Louise has been with the Institute since August 1999. She arranges all travel and speaking engagements for Institute staff, places orders for departments, handles the organic certification paperwork for the Institute, and more.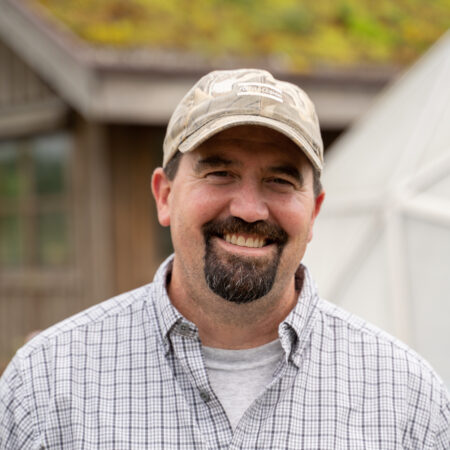 Nate Hawk
Facilities Manager
Nate handles facilities, maintenance, and other duties at Rodale Institute. Born and raised in Lehighton, Nate received his B.S. in Geology from Lafayette College. Nate has previously worked in the environmental consulting, civil engineering, and water well drilling industries, and is excited to be part of an organization that strives to strengthen and give back to our environment, while improving our food system.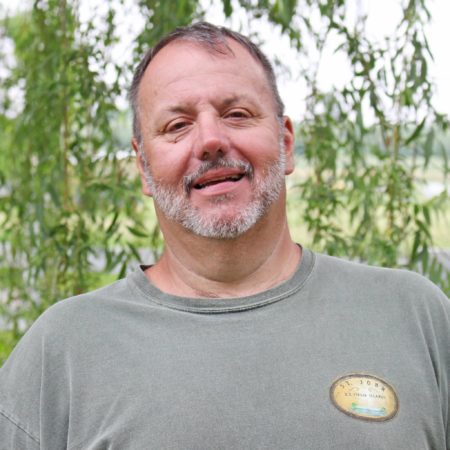 Bruce Schroeder
Courier
Bruce retired from Carpenter Technology after 35 years and first volunteered at the Institute before joining as permanent staff  in 2015.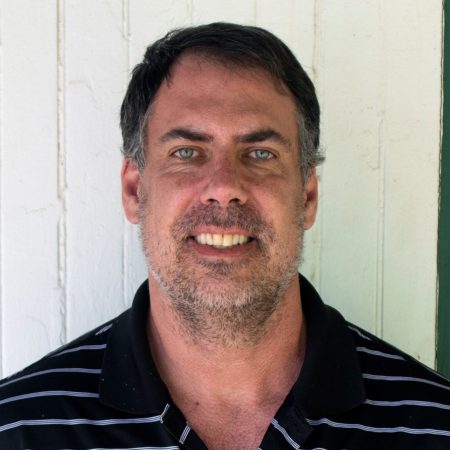 John Stiavelli
Senior Technology Analyst
John manages information technology on the farm.  John has managed several I.T. departments for companies in New York and Arizona as well as United Way of the Greater Lehigh Valley.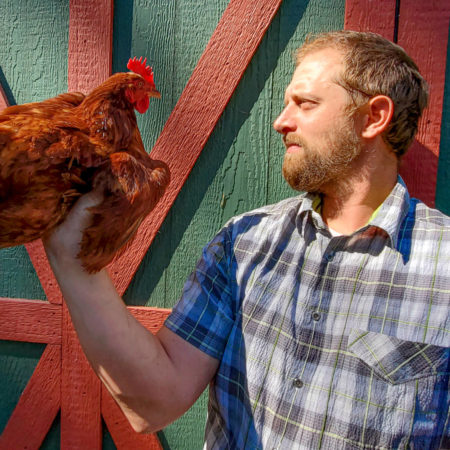 Drew Erickson
Drew is a lifelong steward of the land with a diverse background in land management. Following graduation from Colorado State University's natural resource program, he spent several seasons with the United States Forest Service, then worked for a parks department in Oregon. Most recently, Drew spent 8 years on a diverse farm in California's Napa Valley, raising chickens and turkeys, caring for horses, and producing fruits and vegetables. He is excited to join the team at the Rodale Institute Midwest Organic Center.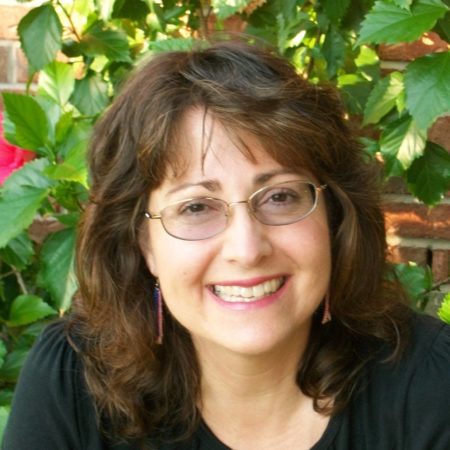 Linda Sturm-Flores
Linda grew up on an organic urban farm in Falls Church, VA. She holds two Masters of Science in forestry and agronomy from NC State and Texas A&M, respectively, and is a former Peace Corps Volunteer. Over the years, Linda has promoted organic methods in the landscaping industry; worked with the North Carolina Department of Labor to ensure safe working and housing conditions for migrant farm workers; served as the Executive Director of Health for All, a free medical clinic in Bryan, Texas; and worked as a stay-at-home mom for 15 years.
Southeast Organic Center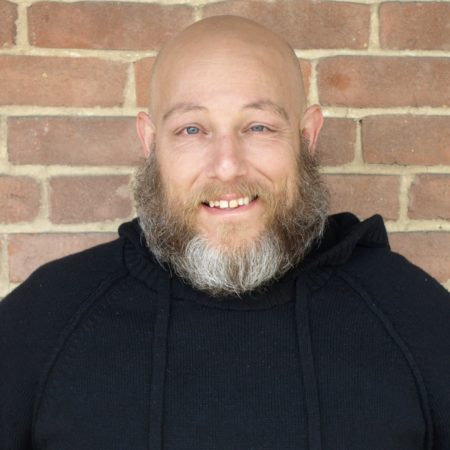 Garver Akers
Garver is a certified ecological horticulturist, agroecologist, farmer, and educator. He specializes in multi-scale, diverse variety, sustainable crop production. Prior to coming to the Rodale Institute Southeast Organic Center, Garver worked as a ecological horticulture consultant and field production manager for a variety of farms. Garver trained in ecological horticulture at The Center for Agroecology and Sustainable Food Systems at the University of California, Santa Cruz.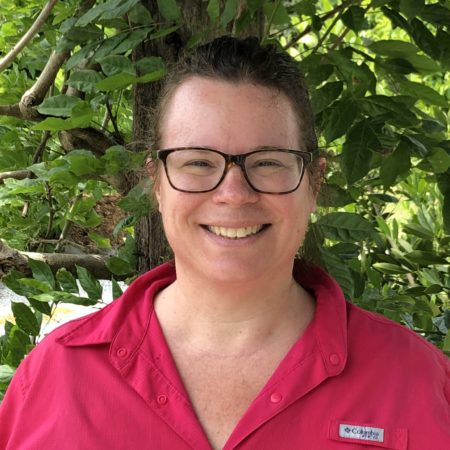 Dr. Kristie Wendelberger
Dr. Kristie Wendelberger is responsible for expanding organic farming practices throughout the southeast through research, outreach, and education. While obtaining her bachelor's degree in Environmental and Plant Biology from Ohio University, Kristie worked on an organic vegetable farm in southeast Ohio. She went on to work in nursery production moving on to ecological rare plant research throughout the tropics, subtropics, and western and southeastern U.S. Kristie earned her Master of Science in Ecology from the University of North Carolina, Chapel Hill where she looked at regeneration niche requirements of an endangered south Florida plant species. She completed her PhD in Biology from Florida International University in 2016 using remote sensing and greenhouse experiments to answer questions about plant community change along the southern coast of Everglades National Park due to sea level rise and large-scale ecosystem drying.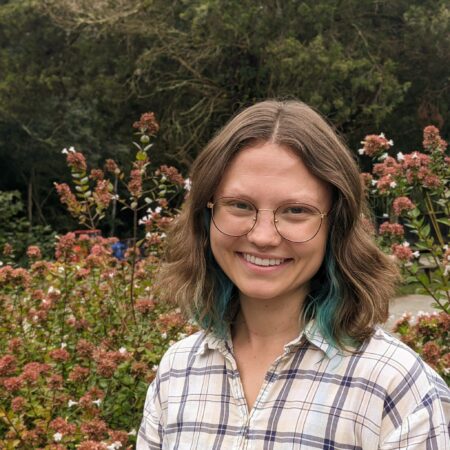 Laura Wingfield
Southeast Organic Center Research Technician
Laura is the primary research technician at the Southeast Organic Center, where she works to further organic agriculture in the region through research and education. Before joining the Rodale Institute team, she served as assistant manager, volunteer coordinator, and educator at farms in Virginia and Maryland. She also worked as an employment specialist for people with disabilities, where she supported clients on an urban farm and other job sites in her hometown of Lynchburg, Virginia. Laura holds a B.A. in Communication from George Mason University. She thru-hiked the Appalachian Trail in 2018.
California Organic Center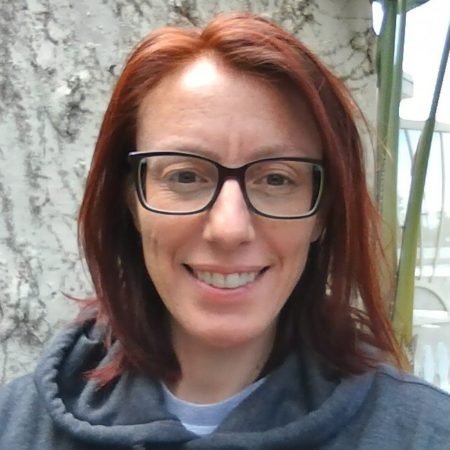 Dr. Arianna Bozzolo
Dr. Arianna Bozzolo is applying scientific research to advance organic and regenerative agricultural practices in the Southern California area. Arianna earned a bachelor's degree in horticulture, a master's in Entomology, and a PhD in viticulture at the University of Padua, Italy. She is a well-rounded professional with extensive academic experience pertaining to soil science and crop physiology responses to various inputs or environmental stresses, along with general farm management experience.