Rodale Institute Pocono Organic Center
Pocono Organics is North America's largest Regenerative Organic Certified vegetable farm, growing the world's first regenerative organic certified hemp.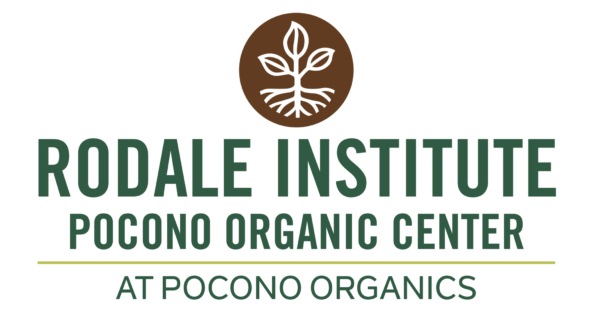 The Pocono Organics Farm, located in Long Pond, Pennsylvania, was started by the Mattioli family, founders of Pocono Raceway. This thriving regenerative organic operation not only provides unprecedented access to organic foods to the region, but over 60 jobs for military veterans and members of the local community. In 2022, we're proud to announce the creation of the Rodale Institute Pocono Organic Center at the site of Pocono Organics, a regional resource center for farmers in Pennsylvania that promotes and enhances access to regenerative organic farming resources and research.
Why Pocono Organics?
Pocono Organics' mission is to be a catalyst for hope, health, wellness, and healing by producing organic foods through responsible regenerative organic agriculture practices. Rodale Institute shares this philosophy, and for this reason, we are committed to establishing a Regional Resource Center at Pocono Organics.
Through our partnership, we will combine regionally focused research with educational support to farmers to significantly increase adoption of regenerative organic certified practices and organic certification in the region.
Goals for the Center
Research innovative regenerative organic farming methods and serve as the
Rodale Institute Regenerative Organic Certified example to area farmers,
providing them with education and resources to implement those methods on
their own farms.
Gather data on differences between conventional and organic farming
methods for hemp and other products in Pennsylvania.
Expand public access to Rodale Institute's research.
Create progressive opportunities in agriculture.
About the Farm
Pocono Organics is a health and wellness organization with a mission to inspire people and heal the earth. As a Global Center for Research, Education, and Innovation, Pocono Organics grows the world's first and only Regenerative Organic Certified (ROC) hemp and is one of the largest ROC farms in North America. Located in Long Pond, Pennsylvania, Pocono Organics has more than 380 acres of farmland with 40,000 square feet of soil-based, state-of-the-art greenhouses.
Awarded the 2019 Environmental Innovator of the Year by the Green Sports Alliance, sustainability is a hallmark of Pocono Organics. The farm draws power from a 3MW, 25-acre solar farm and reclaims rainwater from 70,000 square feet of roofs for greenhouse irrigation. Pocono Organics also serves the local community through its Clean Food, Dirty Hands school education program and veterans in transition through a Veteran Farmer Training Program. In addition, the property includes an organic farmer's market and café featuring Chopped Champion Chef Lindsey McClain, and together with a 56-room adjoining hotel, is an agritourism destination and a host location for annual festivals.
Pocono Organic Center Staff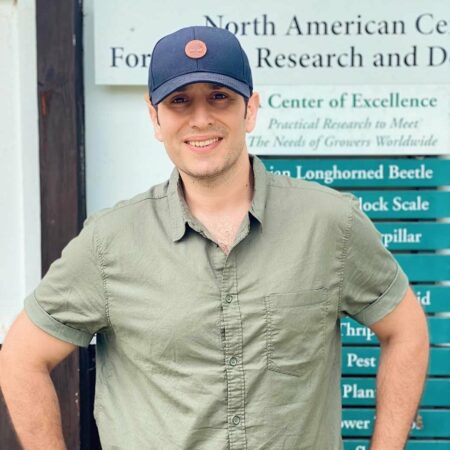 Dr. Arash Ghale
Research Director
Dr. Ghale is an Agroecologist with research interests in the field of sustainable agriculture and crop diversification. His professional goal is to promote sustainable agriculture through the implementation of cost-effective changes striving towards holistic and ecologically sound management of crop production. The projects that Dr. Ghale conducts contribute to the development of new high-value crops to encourage product diversification and strengthen financial viability of farms. Dr. Ghale strongly believes that the increased farm income generated from high value crops will improve the quality and sustainability of family farms.
Stay Up-To-Date
Want updates on what's happening at Pocono Organics? Complete the form below to sign up for our Pocono Organic Center E-newsletter.
We hate spam, too, and promise never to share your information with outside parties. You can opt-out of email communications at any time by clicking the link at the bottom of each newsletter.