In order to label and sell their products as organic, farmers and food processors must undergo a certification process.
In the United States, the standards for organic certification are set by the USDA. The process is backed by the National Organic Standards Board, a volunteer group of organic farmers, retailers, environmentalists, scientists, certifying agents, and consumer advocates.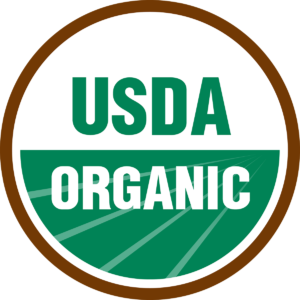 If you purchase a product with the USDA Organic seal, you can be assured that item was produced without synthetic pesticides, herbicides, or fertilizers, and that it is GMO-free.
Certification: The Basics
Land must be free of all prohibited substances for at least 3 years before crops can be certified organic
Certification is available to farmers and food processors who sell more than $5,000 in organic products a year
Crops, livestock, processed products, and wild-harvested plants can be certified
Farms and processors must undergo regular inspections to ensure compliance with National Organic Program standards
Certified products earn a premium price
How to Get Certified
The process for certification is five-fold:
Develop an organic system plan. This is a document detailing how your particular operation will comply with USDA organic standards, including your plans for tillage, harvest, livestock management, and more.
Implement the plan, and have it reviewed by a certifying agent. You can find a list of accredited agents here.
Receive inspection. An accredited agent will come to your farm and take a firsthand look at your operations to ensure they comply with USDA regulations.
Have a certifying agent review the inspection report. The inspector will compare how your actual management practices compare to your organic system plan.
Receive a decision from the certifier. If your farm is in compliance with the rules, you'll be issued an organic certificate and you can officially market your products as USDA Certified Organic. You'll need to repeat the inspection process yearly.
Get more information on the certification process at the USDA website.
Get financial assistance
Looking to get certified?
Our Organic Crop Consultants can help you transition to organic and navigate the certification process.
Learn More
Going Beyond Organic
The USDA Organic certification is an excellent starting point for ensuring that organic practices are upheld. But it also falls short in some areas, like animal welfare, where the rules are sometimes vague and difficult to enforce.
Many farmers go above and beyond the USDA Organic standards in their management practices, looking for even better ways to improve soil health, animal welfare, and the total health of their farm systems.
Learn more about regenerative organic
Take Our Online Course
Featuring over 40 organic experts, "Transition to Organic" will guide you through the basics of a successful transition to certified organic production of vegetables, grains, livestock, and more.
Register Now