Rodale Institute California Organic Center
Supporting California growers interested in regenerative agriculture as they contend with climate change, water shortages, increasing land prices, and feeding our growing population.
The Rodale Institute California Organic Center in Ventura, California will serve farmers in this key geographical region by solving challenges, conducting regionally significant research, and serving as a hub for education & extension.
Why California?
California, with its long growing season and huge geographical area, leads the United States in number of organic farms, the amount of land in organic production, and in organic sales. California boasts 19% of all organic farms in the U.S., with annual sales reaching nearly $3 billion.
However, California faces numerous agricultural challenges. As the climate changes, wildfires and droughts continue to plague the state. Despite its organic leadership, pesticide use in California is still at an all-time high—over 208 million pounds of pesticides were used in the state in 2016.
The California Organic Center will act as resource for California farmers interested in rejecting the mono-cropped, low biodiversity model that currently prevails in the region. The Center aims to help regenerative organic methods be successful and profitable.
Goals for the Center
Conduct regionally focused research trials in California climate, soils, crops, pests, and weed management.
Increase the number of organic farms and acreage in the region.
Support California farmers through training programs aimed at improving yields, profitability, and soil health without synthetic chemicals.
Provide an educational and research hub for farmers, agricultural professionals, and the public in California interested in organic methods.
The Farm
The California Organic Center is located on the McGrath Family Farm in Camarillo, owned by fifth-generation farmer Phil McGrath whose family has been farming fruits and vegetables in the Oxnard Plain since 1871.
McGrath Family Farm has always prioritized high quality organic produce with a focus on educating the public and farmers. "The world needs a wake-up call," said McGrath. "We have to rethink the big picture now…. We need regenerative agriculture for our collective future."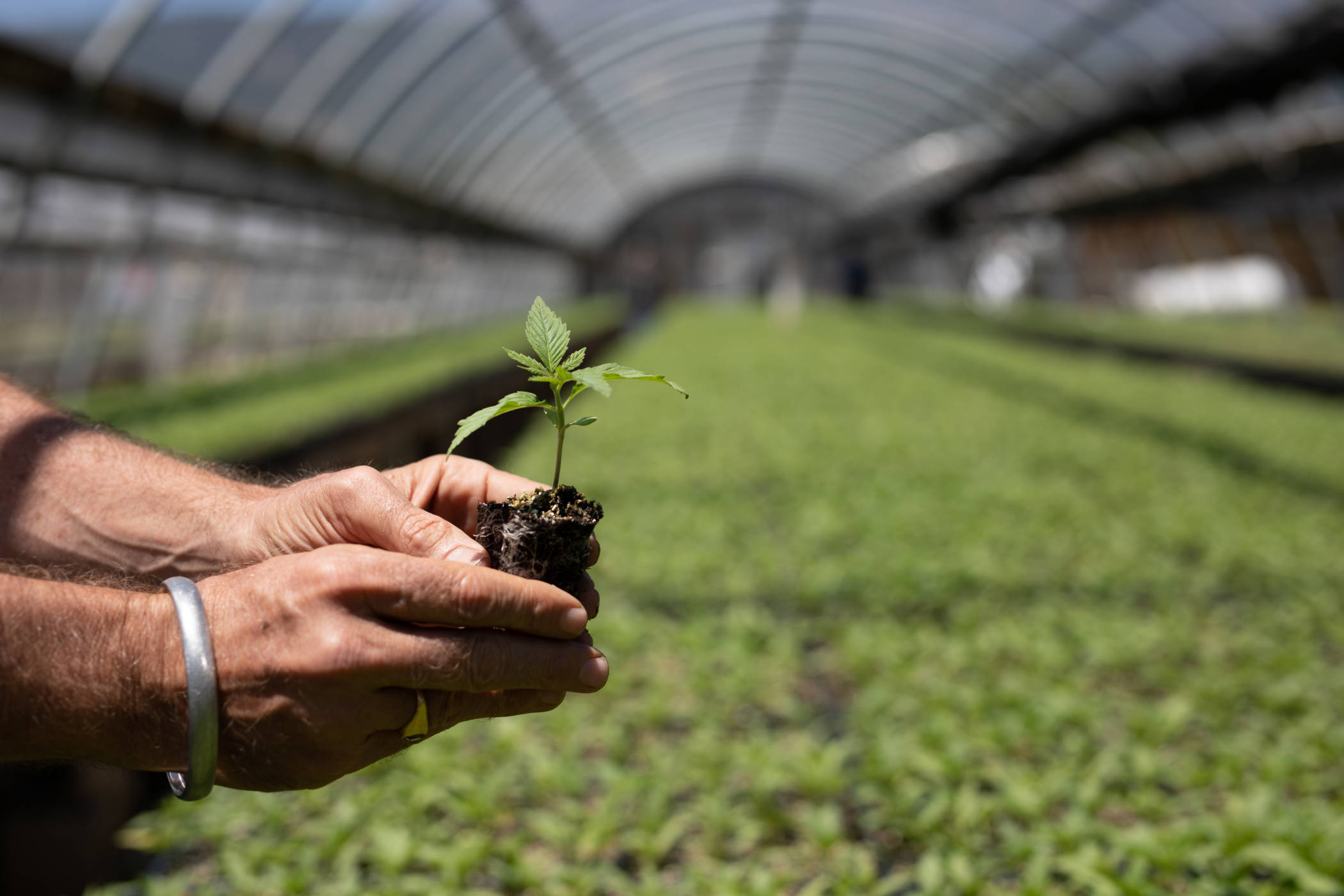 Ventura Seed Company
The California Organic Center is powered by Ventura Seed Company, California's first licensed USDA certified organic hemp CBD supplier. Ventura Seed Company currently grows certified organic hemp on 60 acres of the McGrath Family Farm and has affiliate farms throughout the US. A leading pioneer in hemp genetics and regenerative agricultural practices, Ventura Seed Company will collaborate with Rodale Institute to increase organic research and farmer training opportunities in California.
Stay Up-To-Date
We hate spam, too, and promise never to share your information with outside parties. You can opt-out of email communications at any time by clicking the link at the bottom of each newsletter.
CONTACT US
California Organic Center
1014 W. Ventura Blvd.
Camarillo, CA 93010
california@rodaleinstitute.org
P. 805.312.8028
Apply Today