Continue to serve with a rewarding career in organic agriculture.
Military veterans returning from service disproportionately struggle with health issues and unemployment. At the same time, the organic industry is booming—$47 billion in sales in the U.S. in 2017 alone—and many older farmers are preparing to retire. Millions of acres of farmland are poised to change hands in the next decade.
The Veteran Farmer Training program at Rodale Institute was developed to fill this gap. This flexible, 2-4 month, paid opportunity prepares graduates for successful careers in organic.
Personalized & Hands-On
Learn through personalized, hands-on experiences and get access to Rodale Institute's deep network of industry professionals and experts.
Through field trips, webinars, workshops, speaking engagements, and more, you'll learn the fundamentals of organic farming.
This program takes place on our 333-acre certified organic research farm in Kutztown, PA.
Apply Today
Choose Your Track
General Track
The General track is a flexible, two-month training that provides a broad education in numerous areas of the farm including livestock, vegetable production, treatment-free beekeeping, and more. This option is ideal for veterans wanting to learn the basics of many different topics.
Trainees will receive a stipend and housing allowance, or the option for on-site housing. The program is split into two training sessions: April to June and July to September.
Focused Track
The Focused track allows veterans to participate in either the Agriculture Supported Community Internship, or livestock internship. This option is ideal for veterans who intend to specialize in farm-share style vegetable production or livestock operations.
Veterans who are accepted into the focused track will have access to on-site housing and receive a weekly stipend. The Focused track can be completed in 4-8 months.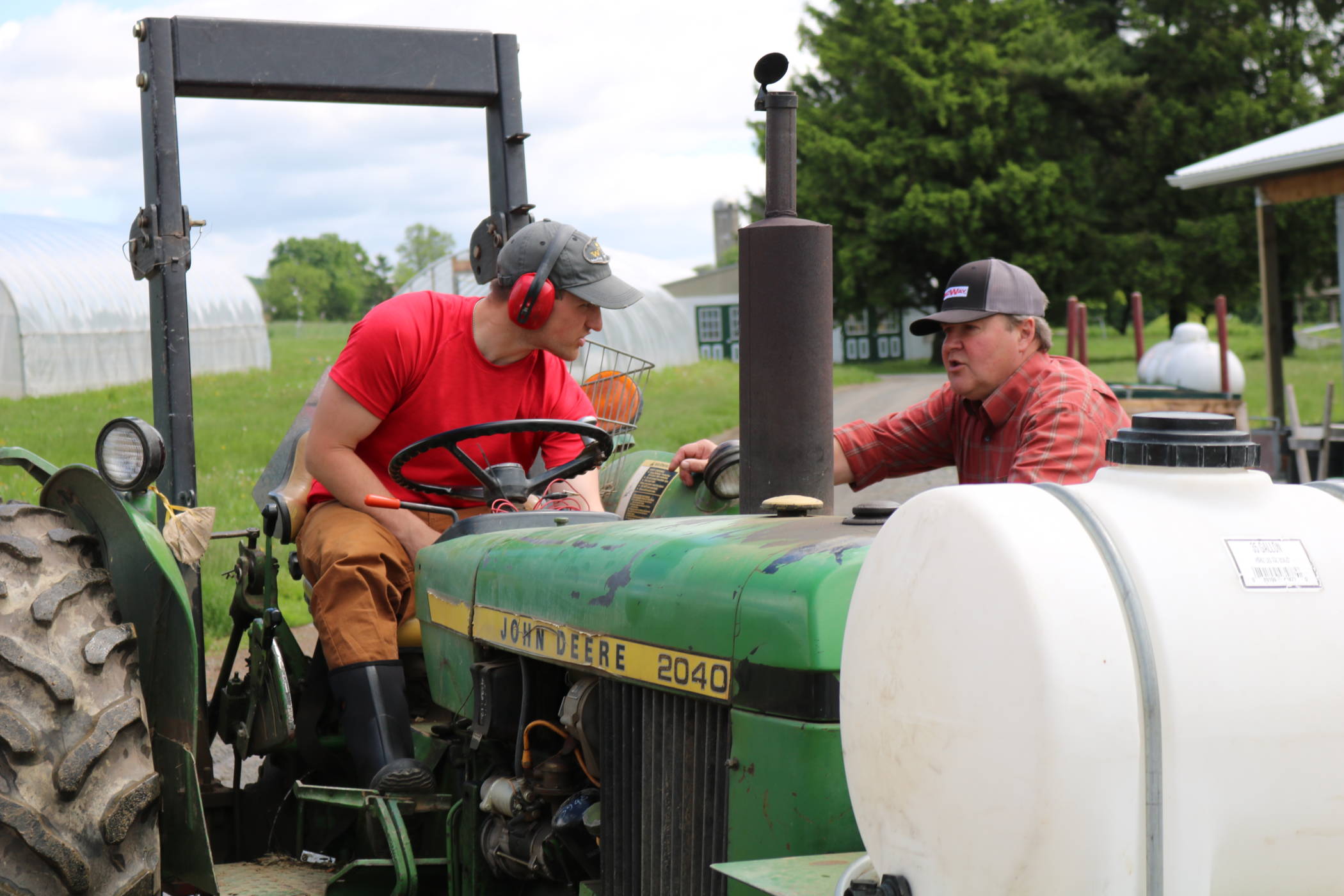 Training opportunities include:
Livestock handling
Rotational grazing/pasture management
Vegetable production
Composting
Orchard maintenance
Soil health
Machinery and equipment use
Greenhouse and high tunnel production
Beekeeping
Research
Marketing
Learn More
For more information, please email Veterans@RodaleInstitute.org or call 610-683-1442.
In addition to completing an application, interested students will be required to submit a resume along with a copy of their DD 214 Member 4 stating discharge status.
Download the application