Continue to serve with a rewarding career in organic agriculture.
Are you a military veteran ready for a change? Learn how to farm with Rodale Institute! Our Veteran Farmer Training program will prepare you for a successful career in organic agriculture.
Program Highlights
Flexible
Paid
Two season options: 8-16 weeks or 35 weeks
Learn from experts
Housing stipend for relocation
Outdoor learning environment
100% hands-on
Immersive Learning
Learn through personalized, hands-on experiences and get access to Rodale Institute's deep network of industry professionals and experts.
Through field trips, workshops, speaking engagements, and more, you'll learn the fundamentals of organic farming.
Choose Your Location
Veterans can select their training site from among these options:
Training opportunities include:
Livestock handling
Vegetable production
Composting
Orchard maintenance
Soil health
Beekeeping
Machinery and equipment use
Greenhouse and high tunnel production
Research
Marketing
Apply
We are now accepting applications for our 2022 season! Get the application below.
For more information, please email Veterans@RodaleInstitute.org or call 610-683-1442. In addition to completing an application, interested students will be required to submit a resume along with a copy of their DD 214 Member 4 stating discharge status.
View the 2022 application
Donate
Support Rodale Institute's Veteran Farmer Training Program.
Donate today
Veteran Programs Manager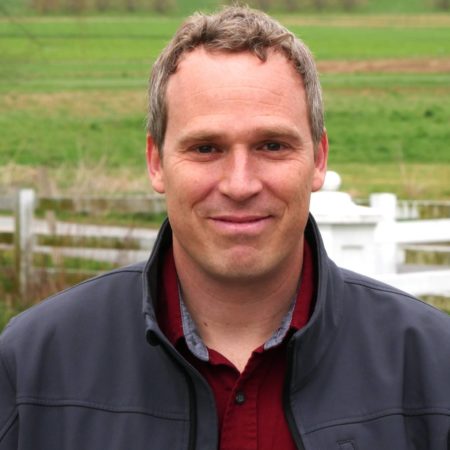 Justin Barclay
Justin oversees and manages all facets of the veterans participating in the Veteran Farmer Training Program as well as coordinating the educational component of the Rodale Institute Farmer Training program, and assisting the Education Department with managing the Virtual Campus. He served for six years on active duty in the US Army including a deployment to Afghanistan and an overseas tour in Germany. Justin currently lives on a small horse farm in Carbon County.