Rodale Institute Midwest Organic Center
There's big opportunity for organic agriculture in the Midwest, so we're putting boots on the ground.
The Rodale Institute Midwest Organic Center at Eztel Sugar Grove Farm provides research, education, and assistance to farmers looking to implement organic practices on their farms. It's also an educational center for the public, and the site of collaboration between Rodale Institute researchers and local partners.
The Midwest Organic Center is located in Marion, Iowa near Cedar Rapids. If you are interested in taking a tour of our farm and speaking with our farm and research team, please contact midwest@rodaleinstitute.org.
Why Iowa?
In 2016, the USDA reported that Iowa—long considered the epicenter of agriculture—is fifth in the nation for number of certified organic farms. That makes the state representative of a growing movement. Yet the region lacks truly progressive, widespread access to research and training in regenerative organic practices.
The Midwest Organic Center, supported by Frontier Co-op, will provide support for Iowa's organic farmers. Our goal is to enhance the growth of organic farms throughout the entire region.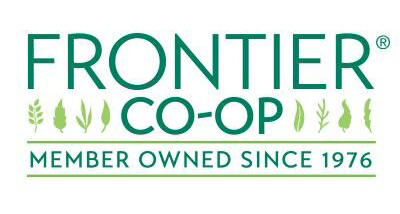 Goals for the Center
To research innovative, regenerative, organic farming methods and provide farmers with the education and resources to implement those methods on their own farms.
To gather data on the differences between conventional and organic farming methods in Iowa's unique climate and soil.
To expand organic acreage in the Midwest.
To create progressive opportunities in agriculture.
About Etzel Sugar Grove Farm
Etzel Sugar Grove Farm is a 190-acre farm located in Marion, Iowa that represents the future of agriculture in Iowa. The farm implements and educates the public on regenerative agriculture practices that restore the health of Iowa's farms, watersheds and environment.
Eztel Sugar Grove Farm is part of  Indian Creek Nature Center, Iowa's first and only privately owned and operated non-profit nature center.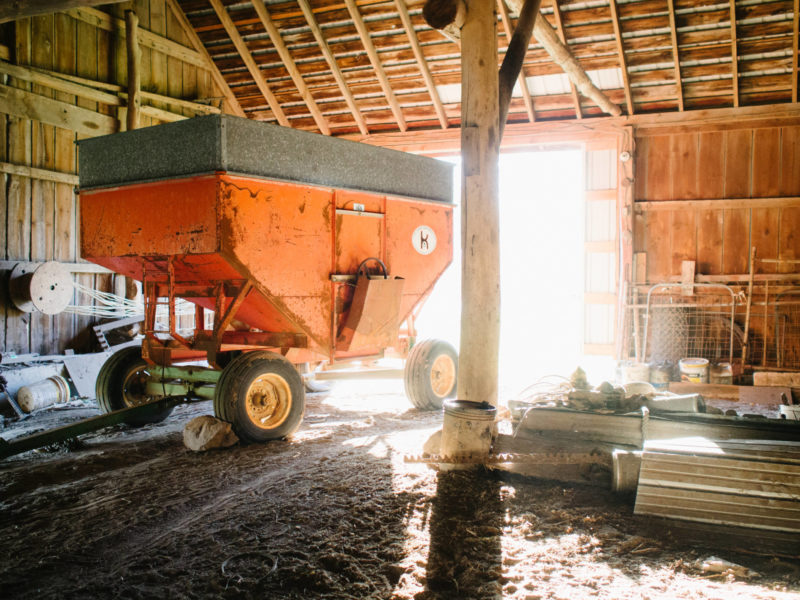 Midwest Organic Center Staff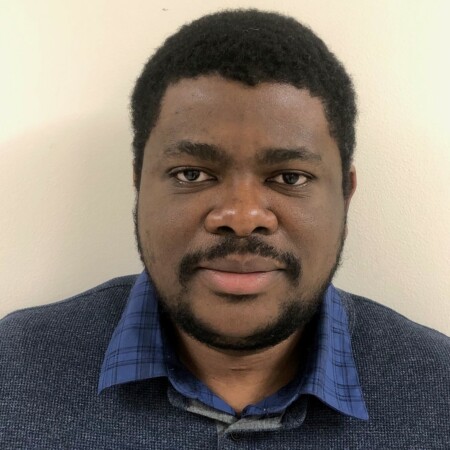 Dr. Jean Bertrand Contina
Research Director
Dr. Jean Bertrand Contina is the Research Director at the Rodale Institute Midwest Organic Center. He has a diverse background and experience in the field of agronomy and plant pathology. Dr. Contina obtained his BS in Environmental Science from Escuela Agricola Panamericana, Zamorano, Honduras and conducted research on the influence of soil physical characteristics on biomass production in managed forestry plantation. He worked as a farm manager for a sugar cane company in the Dominican Republic. Dr. Contina obtained his MS in Soil Science and PhD in Plant Pathology from the University of Idaho and worked as a Postdoctoral Scholar at Oregon State University studying the epidemiology of stripe rust diseases in wheat production.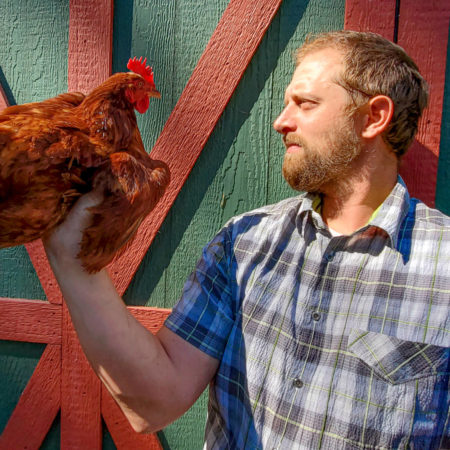 Drew Erickson
Farm Manager
Drew is a lifelong steward of the land with a diverse background in land management. Following graduation from Colorado State University's natural resource program, he spent several seasons with the United States Forest Service, then worked for a parks department in Oregon. Prior to joining Rodale Institute, Drew spent 8 years working at a diverse farm in California's Napa Valley. There he raised chickens and turkeys, cared for horses, managed the forest, and assisted with producing fruits and vegetables. He joined the team at the Rodale Institute Midwest Organic Center in February of 2021.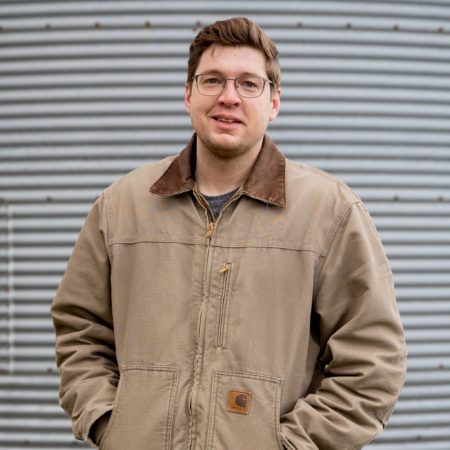 Nicholas Podoll
Crop Consultant
Nic is a lifelong organic farmer, having grown up and farmed with his family on their certified organic farm in southeast North Dakota, raising small grains and vegetable seed. Prior to working at Rodale Institute, he worked in Extension for the University of Minnesota and North Dakota State University. He also served several years on the NCR-SARE Farmer Rancher Grant Review Committee. Nic is IOIA certified in crops and holds a Master's in Agricultural & Extension Education from North Carolina State University. He is located in north-central Minnesota.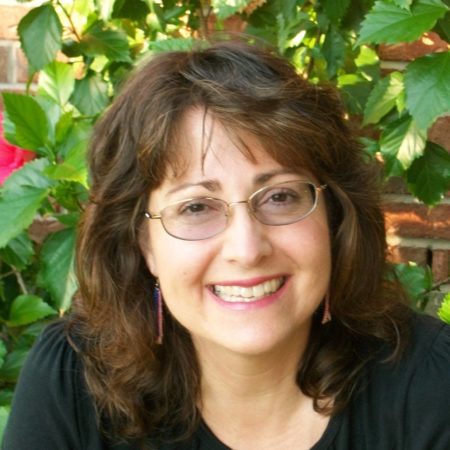 Linda Sturm-Flores
Research Technician
Linda grew up on an organic urban farm in Falls Church, VA. She holds two Masters of Science in forestry and agronomy from NC State and Texas A&M, respectively, and is a former Peace Corps Volunteer. Over the years, Linda has promoted organic methods in the landscaping industry; worked with the North Carolina Department of Labor to ensure safe working and housing conditions for migrant farm workers; served as the Executive Director of Health for All, a free medical clinic in Bryan, Texas; and worked as a stay-at-home mom for 15 years.
Léa Vereecke
Crop Consultant
Joining the team in January 2021, Léa is thrilled to work with a renowned organization and connect with new farmers as an Organic Crop Consultant based in Madison, WI. After growing up on a grain farm in Northeastern France, Léa earned an M.S. in Agronomy and Agroecology. For four years, she was a Research Specialist with Dr. Erin Silva at the University of Wisconsin-Madison, overseeing diverse research projects—including cover crop-based reduced tillage systems, organic row crops, small grains, cover crops, industrial hemp, and more. Léa has always been fascinated by sustainable agronomic crop production and values maintaining close relationships with farmers to motivate and inform her work.
Midwest Organic Center Steering Committee
Craig Chase, Iowa State University
Program Manager of Farm, Food, and Enterprise Development
Ames, IA
Kathleen Delate, Iowa State University
Professor of Horticulture and Agronomy
Ames, IA
Ravin Donald, Ph.D., Frontier Co-op
Vice President of Technical Services
Norway, IA
Andy Dunham, Grinnell Heritage Farm
Owner/Operator
Grinnell, IA
Wendy Johnson, Joia Food Farm
Owner/Operator
Charles City, IA
Dan Pickar, Hills Bank
Commercial Banking Officer
Hills, IA
Martin St. Clair, Coe College
Professor of Chemistry
Cedar Rapids, IA
Loran Steinage, FLOLOfarms
Owner/Operator
West Union, IA
Live Weather Updates from the Farm
The Midwest Organic Center's Hobo Weather Station continually collects data to inform future research trials on the farm. Our onsite staff use this data to connect weather patterns with soil moisture and temperature responses under different crop management practices. Check out the live data for updates anytime!
Stay Up-to-Date
Want updates on what's happening in the Midwest? Complete the form below to sign up for our Midwest Organic Center E-newsletter.
We hate spam, too, and promise never to share your information with outside parties. You can opt-out of email communications at any time by clicking the link at the bottom of each newsletter.
View Our Latest Newsletter
CONTACT US
Midwest Organic Center
3706 St. Peters Rd.
Marion, IA 52302
midwest@rodaleinstitute.org
P. 319.382.2476