American agriculture is at a critical juncture: Nearly one-third of farmers are past retirement age, and 93 million acres of farmland are poised to change hands in the next five years.[i]
Organic product sales have climbed by over 70% since 2008, yet only 1% of domestic arable acreage is currently certified organic.[ii] Demand clearly outpaces supply.
The Next Generation Scholarship Fund
Rodale Institute is training the next generation of farmers to fill the gap using organic, regenerative production methods that improve the health of people and planet, boost the economy, and develop rural communities.
The Next Generation Fund provides interns with housing, food from the farm, a comprehensive educational experience, and a weekly stipend.
"As a research intern, I worked in the lab and in the field," said Britta Schumacher, who completed her training in 2016. "The whole experience—having my hands in the soil, learning about the relationship of organic agriculture to soil and fresh water, and observing the Institute's mission to provide healthful produce to those who typically don't have access—it absolutely changed my world," she said. "I'd like to take my internship experience into long-term agricultural studies in the Kilombero Valley of south-central Tanzania, where I hope to do my field work."
Wedderspoon, a passionate steward of Manuka Honey-based wellness products and the #1 selling Manuka Honey brand in North America, is the first corporate sponsor of the Next Generation Scholarship Fund.
"We are proud to partner with Rodale Institute to spur our future farmers to embrace organic farming methods," said Rebecca Remley, CEO of Wedderspoon. "As advocates of bee preservation and sustainable honey production, Wedderspoon is constantly looking for ways to broaden our sustainability efforts and find like-minded partners who share our passion of leaving the world a better place than we found it. Sponsoring the Next Generation Scholarship Fund is a natural extension of our support for Rodale Institute's 'Your Two Cents' initiative and The Honeybee Conservancy."
Join Wedderspoon in supporting the future organic farmers of America—email Annie.Brown@RodaleInstitute.org for more information.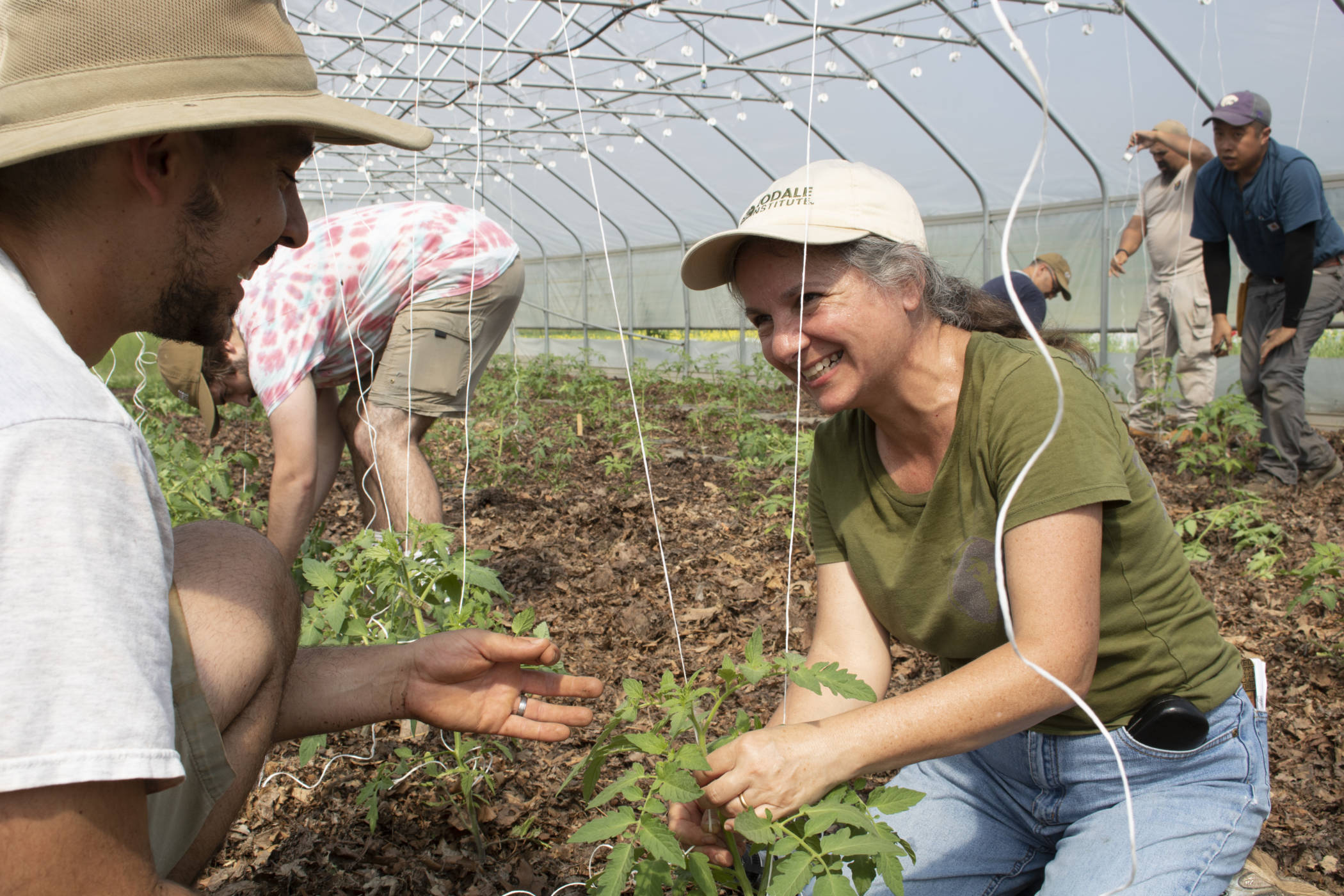 Rodale Institute provides hands-on education to new farmers through seven internship pathways:
Veteran Farmer Training: This flexible, 2-4 month program serves military veterans transitioning to new careers in organic agriculture.
Agriculture Supported Communities (ASC) internship: Interns learn to manage a small-scale, pay-as-you-go, CSA-style vegetable operation with the goal of reaching underserved populations.
St. Luke's-Rodale Institute Farm-to-Hospital internship: Interns help manage 11 acres and provide safe, healthy, organic produce to seven hospitals in the St. Luke's Health Network.
Organic Farming Program Certificate: Students of this 36-credit, one-year certificate program offered by Delaware Valley University and Rodale Institute graduate prepared to start a small-scale organic farm or work for an organic operation.
Research internship: Side-by-side with our research department, interns investigate best practices to naturally mitigate pests, diseases, erosion, and emissions; increase nutrients and water efficiencies; and improve biodiversity and food security.
Plant production internship: This opportunity presents the fundamental principles of organic plant cultivation and garden maintenance.
Livestock internship: Trainees aid in the care and management of livestock including hogs, sheep, goats, chickens, turkeys, donkeys, and more in order to learn management of a diverse livestock operation.
Train with Rodale Institute
For more updates on our research and programming, follow us on Facebook, Instagram, and Twitter.