St. Luke's Rodale Institute Organic Farm Internship
The Rodale Institute is seeking enthusiastic and driven individuals with a positive spirit to apply for an internship at the St. Luke's Rodale Institute Organic Farm. The farm is a partnership between the Rodale Institute and St. Luke's Hospital to create an innovative farm-to-institute model. This intern would work with the St. Luke's Farmers to produce and deliver safe, healthy, organic produce to all the hospitals in the St. Luke's Health Network.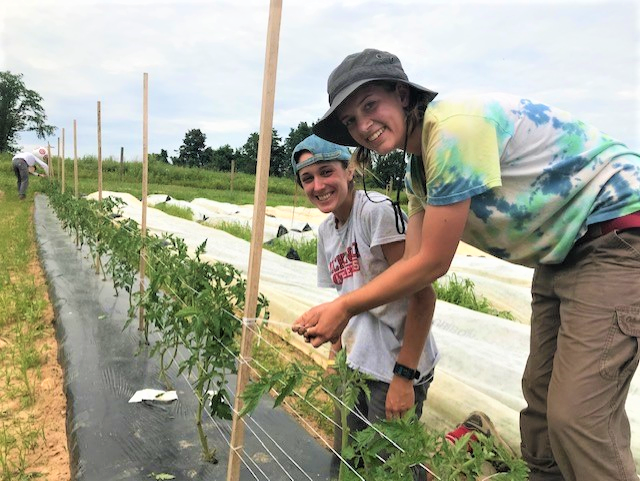 Responsibilities Could Include:
Greenhouse tasks
Fieldwork (planting, harvesting, etc.)
Weed and Pest Management
Irrigation
Distribution
Maintain Organic and GAP (Good Agricultural Practices) records
Assisting with farm tours and education
All interns are also expected to choose a project depending on their farm interests and passions
Candidate Qualifications:
Previous experience is not required, but encouraged
Interest in agriculture, food and farming, with a commitment to an organic planet
Incredibly organized, attentive to detail, with the ability to work independently, multi-task and be a team player
Able to lift 40 pounds
Willingness to work outside in all weather conditions
Interns must be committed to the farm's success, and in turn, the farm will be committed to the intern's success. The program strives to help launch interns into a farming (or farm-related) career by proving a solid foundation in agriculture and helping interns make connections in the field of agriculture.
Additional Information:
Location: St. Luke's Hospital Anderson Campus located in Easton, PA.
Compensation: Interns will receive housing at the St. Luke's farm campus, as well as a weekly CSA share of produce from the farm. Interns will receive an hourly wage based on on-site or off-site living status. 
Schedule: An ideal candidate for an internship must commit to at least 40 hours/week for a minimum of 12 weeks. Interns will also be expected to help with Sunday watering chores on a rotating basis as needed. 
Start Date: June 1, 2021
Deadlines & How To Apply: Internship positions for the 2021 season have been filled. Thank you to all who applied! Please check back later this year for information on applying for the 2022 season.
About Rodale Institute: Rodale Institute is a 501(c)(3) nonprofit dedicated to pioneering organic farming through research and outreach. For seventy years, the Institute has been researching the best practices of organic agriculture and sharing findings with farmers and scientists throughout the world, advocating for policies that support farmers, and educating consumers about how going organic is the healthiest option for people and the planet.