Britta Schumacher, research intern at Rodale Institute during 2016, graduated from Pennsylvania State University with a Bachelor's Degree in Physical and Environmental Geology and is currently a Geography Graduate student at  University of California, Santa Barbara. Read about Britta's experience at Rodale Institute in her own words:
"This summer, having been abroad for 4 months in the El Yunque National Forest of Puerto Rico, and knowing I would be moving across the country come September, I decided I wanted to stick close to home. As I was searching for opportunities around me for fulfilling, life-giving experiences, I stumbled upon an internship with Rodale Institute.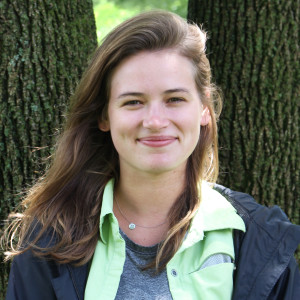 Rodale is touted as the birth place of organic agriculture and organic agriculture research in this country and runs an operation that not only provides fresh organic produce to low-income people living in the urban areas that surround it, but also conducts cutting edge research on organic ag as a regenerative, sustainable and economically viable option for agriculturalists everywhere.
As a research intern I worked in the lab and in the field sampling soil, harvesting, biomass sampling and cultivating, getting a taste of what it means to be an organic farmer and to do agricultural research. As interns we were given access to fresh organic produce and meats–I have never felt better, more fully satisfied and satiated, or more happy.
Some of the things I most enjoyed were
Having my hands in the soil
Understanding the regenerative and restorative nature of organic agriculture to the soil that feeds it
Thinking about our contribution to fresh water
Considering the rearing of native species and heritage breeds and
Enhancing the mission to provide organic, healthful produce to those who typically don't have access to it.
I now have all these ideas swimming in my head about where I want my PhD research to go, partnerships I would like to make, and long term ag studies I would eventually like to establish in the Kilombero Valley of south-central Tanzania where I hope to do my field work.
I met incredible humans this summer, who absolutely filled me up and rocked the foundations of what I thought I wanted to do and be–so thankful for this summer and all the adventures to come!"
Internship opportunities are available in every department at Rodale Institute so you can explore your interests while gaining the experience you need.
Explore Internships