Billy Vaughan, a retired Marine Captain with 21 years' experience spanning 10 total deployments, recently pivoted to a new career: organic farming.
Vaughan and his wife purchased 66 acres in Arkansas that had been in the family but gone unused. With financial help from friends, family, their church, and others, they are building a farm and a nonprofit called the Sanctuary Farm and Rest House, a place that will provide "a haven for people, habitat for creation, and hope for recovery" to those experiencing addiction, post-traumatic stress disorder, and burnout.
A New Opportunity Through Rodale Institute
Though Vaughan's wife has a background in horticulture, he had no previous experience with farming. After his military service, Vaughan attended seminary school and went to work at a rescue mission in Los Angeles serving over 700 visitors struggling with homelessness and addiction. Facing burnout himself, Vaughan decided to change course.
He turned to the Veteran Farmer Training Program at Rodale Institute for education in regenerative organic agriculture. Vaughan completed the paid program in under six months, gaining firsthand experience with chemical-free vegetable production, livestock management, and beekeeping. Vaughan will implement that knowledge on the farm and teach it to residents of the Sanctuary.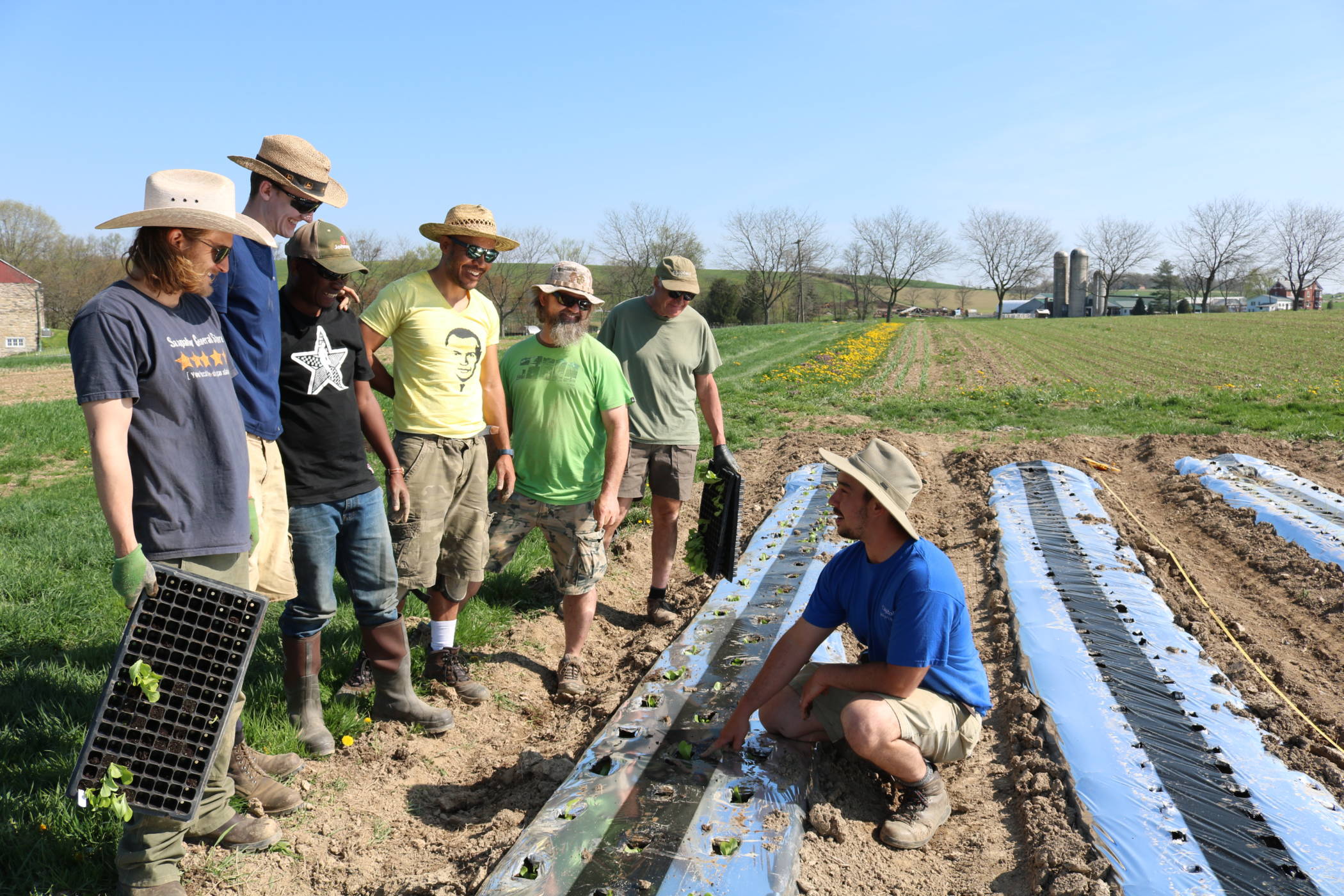 "The farm will be an intentional community open to everybody," says Vaughan. Many of the residents will come from a women's maximum-security prison nearby, for whom "the farm will provide work and therapy to teach them skills to help them be self-sustaining."
Advice for Other Veteran Entrepreneurs
Vaughan cites a slow-growing market for organic food in his community as one challenge to development, but he remains hopeful for growth. His advice for other aspiring veteran entrepreneurs? "Be prepared to be discouraged regularly while starting out. Setbacks will occur, and frustration will set in," especially when it comes to farming, he says. Vaughan used his own frustration as a litmus test for his dedication and says that he is sticking it out.
Self care and work-life balance are also crucial to the aspiring farmer or entrepreneur. "I shoot weapons at steel targets, shoot a traditional recurve bow, and work out regularly to blow off steam," Vaughan says. "Find your life-giving exercises and do them regularly—don't neglect them. The work and weeds will be there tomorrow."
This article first appeared in the Fall 2018 issue of Vetrepreneur. 
Zoe Schaeffer is the Content & Media Relations Specialist at Rodale Institute.
For more updates on our research and programming, follow us on Facebook, Instagram, and Twitter.