Federal programs offer assistance to new, transitioning, and experienced organic producers. This article from New Farm, the Organic Farmers Association magazine, goes into detail about which programs could be right for your farm.
Organic Farmers Association, along with other sustainable agriculture groups, advocates for federal appropriations to help organic farmers. The Farm Bill, enacted by the U.S. Congress in 2018, provides funding for programs that offer financial assistance that can help you implement organic practices and expand your markets. To help you tap into these resources, we've compiled this summary of the most widely accessible federal programs and included a couple of nonprofits that work with beginning and experienced organic farmers. Finally, we've shared insights from a few producers who have benefited from the funding opportunities.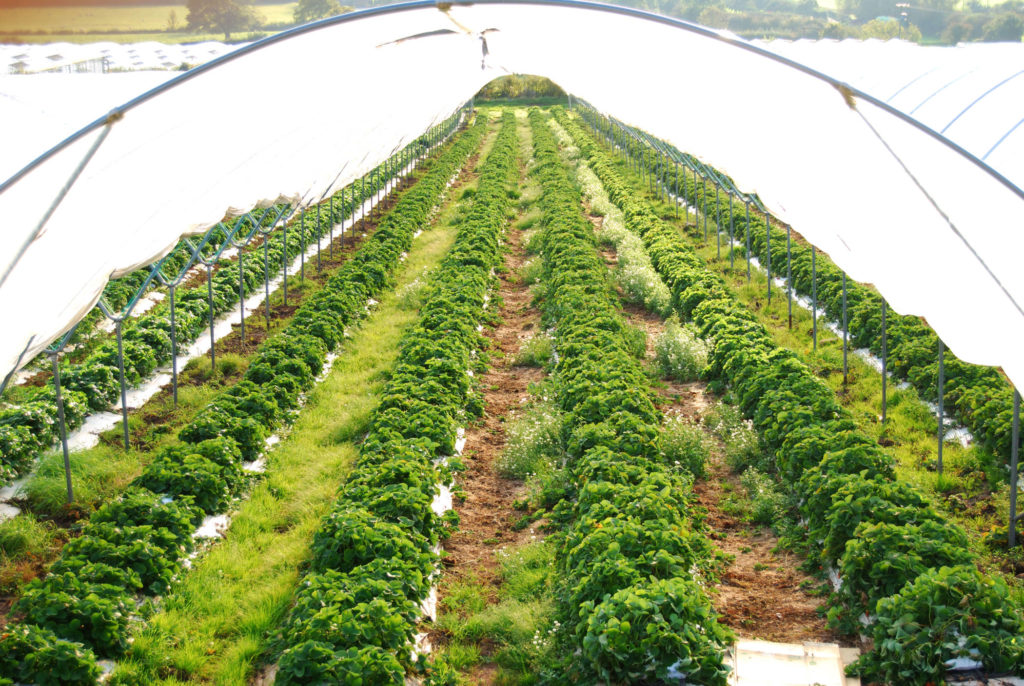 Beginner Loans
What: 
The USDA's Farm Service Agency (FSA) offers direct loans for farm ownership (up to $600,000) and operating (up to $400,000). Beginners in need of more funds to purchase a farm can choose a joint financing arrangement, in which FSA lends up to 50 percent of the amount financed and a commercial lender provides 50 percent or more. FSA microloans of up to $50,000 are available to beginning farmers to cover start-up and operating costs. These smaller loans have fewer requirements and less paperwork for the applicants.
Who:
Family farm and ranch operators and owners who have been in business fewer than 10 years can apply. For a farm ownership loan, the operation's acreage cannot be greater than 30 percent of the average-size farm in the county. (Go to nass.usda.gov for "Census of Agriculture" data that can help you determine the farm sizes in your county.)
How: 
FSA accepts applications by mail or in person at one of the more than 2,100 FSA offices across the U.S. For a joint loan, you must apply to a commercial lender that participates in the program. Your local FSA office can provide you with a list of participating lenders.
LEARN MORE
Organic Certification Cost Share
What:
The USDA will reimburse up to 75 percent of the fees associated with obtaining or renewing organic certification during the fiscal year for which the cost share payment is being requested. Funds are limited to $750 for each certification scope (crops, livestock, wild crops, handling).
Who:
Producers and handlers of organic food in the U.S. and its territories are eligible for the National Organic Certification Cost Share Program (NOCCSP). The Agricultural Management Assistance (AMA) Organic Certification Cost Share Program supports producers—but not handlers—in 16 states (CT, DE, HI, MA, MD, ME, NH, NJ, NV, NY, PA, RI, UT, VT, WV, WY). The funding source is determined by the region of the applicant's operation.
How:
You can submit an application to your county FSA office by mail or in person. Starting in 2020, applications for these programs may be submitted from October 1 of the applicable fiscal year to October 31 of the following fiscal year. Be aware, though, that this funding is provided on a first-come, first-served basis until all of the applicable year's available funds are committed.
LEARN MORE
Conservation Costs
What:
Through the Organic Initiative funded through the USDA's Environmental Quality Incentives Program (EQIP), organic farmers (and those transitioning to organics) can get grants of up to $140,000 to cover the costs of a variety of on-farm conservation efforts, such as improving irrigation efficiency, installing a high tunnel, developing a rotational grazing infrastructure, and even instating common organic practices like planting cover crops and establishing buffer zones. These grants come with technical support to help farmers implement their projects. Organic producers can also apply for conservation grants through the general EQIP program (which has a higher payment cap), but more farmers are eligible, increasing competition for the funds.
FSA's Conservation Reserve Program (CRP) provides annual rental payments to farmers for removing environmentally sensitive land from agricultural production and planting species that will benefit the ecosystem. The program aims to reestablish valuable land cover to improve water quality, prevent soil erosion, and reduce the loss of wildlife habitat.
Who:
New and transitioning organic farmers can participate in EQIP even if they don't own the land. CRP is open to all farmers who own the land they are working.
How:
The Natural Resources Conservation Service (NRCS), the USDA department that administers EQIP, assists each participating producer in developing a conservation plan that forms a contract between the farmer and NRCS. Applications are ranked based on a number of factors, including the environmental benefits and cost-effectiveness outlined in the proposal. You can apply at any time throughout the year at your local USDA Service Center or online at the NRCS website. This year's CRP application period was held from June 3 to August 23, 2019. Visit the FSA website for details on 2020 enrollment.
LEARN MORE ABOUT EQIP
LEARN MORE ABOUT CRP
Innovation Grants
What:
The Sustainable Agriculture Research and Education (SARE) program of the USDA gives grants to farmers to test new ideas through field trials, on-farm demonstrations, marketing initiatives, or other strategies. The projects must be focused on agricultural innovations that promote profitability; stewardship of the land, air, and water; and quality of life for farmers, ranchers, and their communities. The program's goal is to develop sustainable practices that other farmers can use. The maximum amount of the grants varies by region.
Who:
The program is divided into four regions: Northeast, North Central, South, and West. Farmers and ranchers can apply for grants in their regions. In most cases, they will have the opportunity to partner with qualified researchers or extension agents to manage their projects.
How:
Each region has its own application process and timeline.
LEARN MORE
Value Added Producer Grants
What:
The USDA Rural Development program offers grants to support the development of new products, such as crops processed on-farm for food or renewable energy, and the costs of bringing them to market. The Value Added Producer Grant program, which appropriates $18 million in annual funding per the latest farm bill, gives up to $75,000 to pay for feasibility studies and business planning and $250,000 for working capital for launching value-added initiatives. If you receive a grant, you will need to submit regular financial and performance reports.
Who:
Independent producers, agricultural producer groups, farmer or rancher cooperatives, and majority-controlled producer-based business ventures can apply for the grants. Beginning and family-scale operations are treated as priorities for awarding them.
How:
Applications start with registration in the USDA's Data Universal Number System (DUNS) and System for Award Management (SAM). Check the Federal Register for specific deadlines, and allow a lot of time for you to meet the extensive requirements. Your local rural development office will help you assess your proposal idea and plan for your grant.
LEARN MORE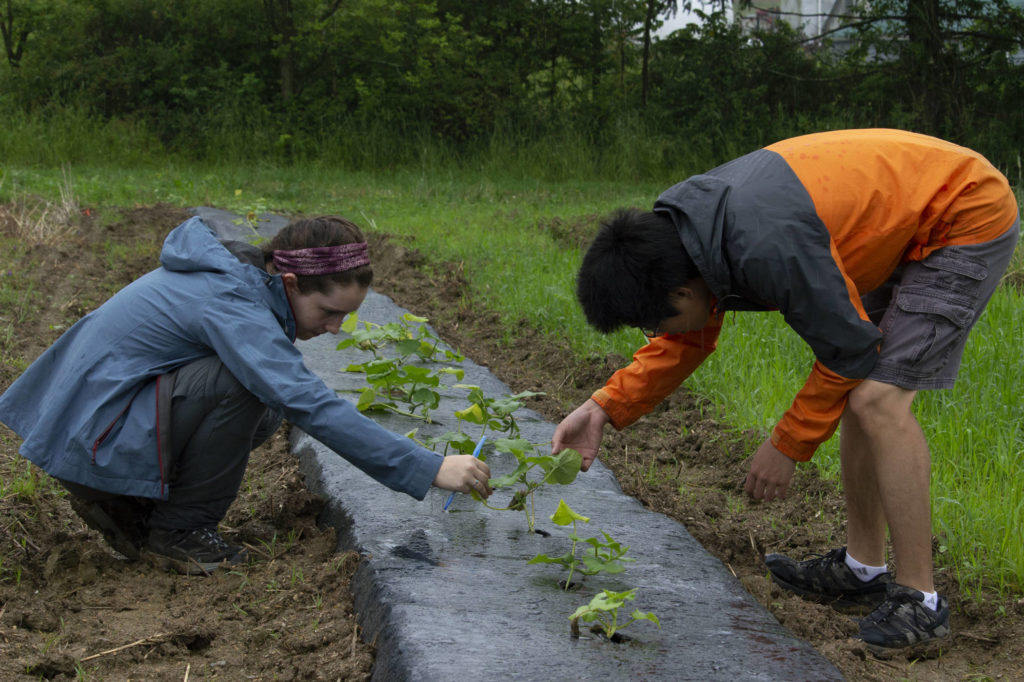 Aggie Bonds
What:
A federal-and-state partnership allows private lenders to earn federal and/or state tax-exempt interest on loans made to beginning farmers. Aggie Bonds typically offer first-time farmers rates that are 1 to 3 percent lower than the rate of a commercial farm loan. The funds may be used to purchase farmland, equipment, buildings, and livestock.
Who:
The loans are currently available in at least 17 states (AR, CO, IA, ID, IL, IN, KS, MN, MS, MT, ND, NE, OK, OR, PA, SD, WI). Other states offer similar types of financial support through their own programs.
How:
State agriculture departments administer the various funding programs (including Aggie Bonds) available to their constituent farmers, and each program has its own requirements and application process. The National Council of State Agricultural Finance Programs has collected links to each state's resources and other useful information on its website.
LEARN MORE
Private Sector Support
Regional and state organic farming associations and nonprofit groups also offer programs for new and transitioning organic producers. Here are a few to check in with.
RODALE INSTITUTE: The sponsoring organization of Organic Farmers Association, Rodale Institute trains new and transitioning farmers through an Organic Farming Certificate Program, which is offered in partnership with a university; internships; a free online Transition to Organic Course; and a farmer training program for military veterans. Rodale Institute researches organic agriculture methods and shares its findings with farmers. A list of farm funding options from Rodale Institute can be found here.
ORGANIC FARMERS ASSOCIATION: The only national organization led by certified organic farmers, OFA drafts policy positions that its members vote on and work for. Joining OFA gives beginning and transitioning organic farmers a voice right away on the issues that matter most to them. The Association's website lists member organic farm organizations that offer programs and resources for organic farmers in various states and regions.
Farmer's Report
Auburn, California
Certified organic: 2012
"Conferences have been very valuable for us as new farmers; we have learned so much from the workshops and farm tours. Because we were beginners, we were able to attend the EcoFarm Conference (eco-farm.org) through its scholarship program. We've also taken a five-week course through the University of California Cooperative Extension on running a farm as a small business, and [as a result] we went from trying to grow 100 different varieties to focusing on 20 that really sell for us." —Michael and Shanon Whamond, farmers
Grovetown, Georgia
Certified organic: 2014
"I started out as an organic farmer raising goats, and I was able to get funding for fences through the Environmental Quality Incentives Program (EQIP). As I've gotten into vegetable growing, I've used EQIP grants for an irrigation system and for a high tunnel. These [grants] have really helped me increase productivity." —W. B. Brown, farmer
Starksboro, Vermont
Certified organic: 2013
"We were able to get a high tunnel with an EQIP grant. The hardest part of getting grants is taking the time to sift through information about various organizations in order to find the [program] you need. By talking to people about your needs, eventually you'll get to the right name or organization." —Taylor Mendell, farmer
This article originally ran in the fall 2019 issue of New Farm Magazine, the magazine of the Organic Farmers Association. All OFA members receive a complimentary issue of New Farm annually. Join today.
For more updates on our research and programming, follow us on Facebook, Instagram, and Twitter.