"The land that my father has given me, I hope to be able to pass on to my children in good condition, so that they can pass it on to future generations and that for them it will be even better than when I received it," says Pawan Kumar in Dr. Bronner's new mini-documentary Journey to Pavitramenthe.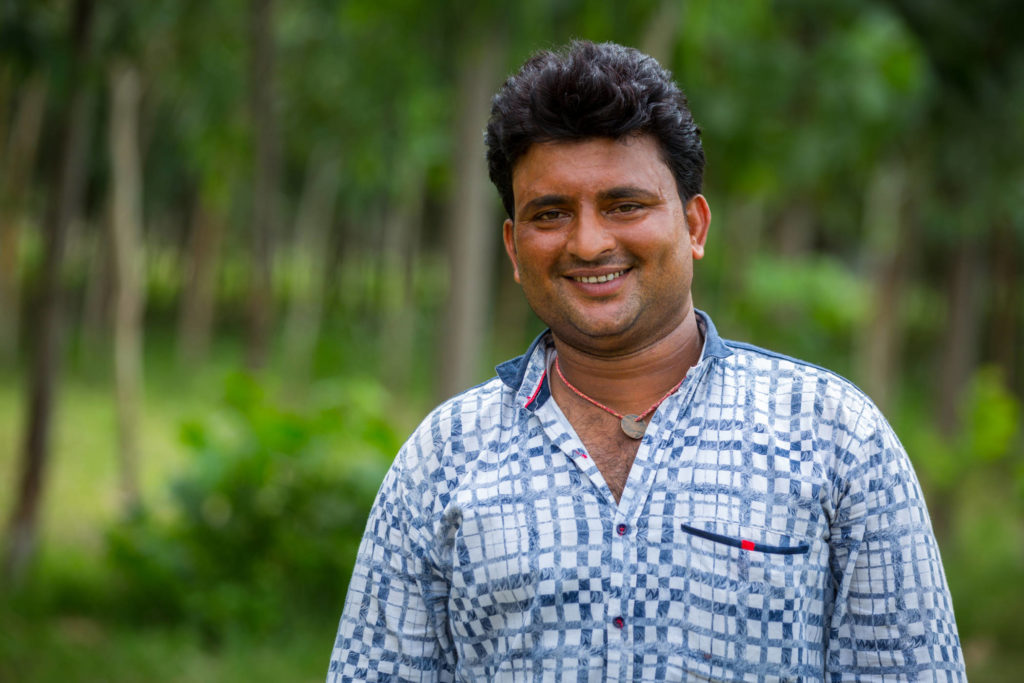 To continuously improve the condition of his land, Pawan—who grows mint on a small farm in Bareilly, Uttar Pradesh in Northern India—uses a variety of regenerative organic agricultural practices. The term "regenerative organic" was coined by J.I. Rodale, a pioneer of organic agriculture in the U.S. It refers to a holistic approach to agriculture that works in harmony with nature to enrich the soil.
"People need to understand that soil is a living membrane," says David Bronner, Dr. Bronner's Cosmic Engagement Officer (CEO). "It's a living ecosystem, it's incredibly complex and vibrant, and industrial agricultural methods destroy that ecosystem." Destructive industrial farming relies on fossil-fuel-intensive chemical fertilizers and pesticides, pollutes waterways, and increases soil erosion. In comparison, organic systems foster climate resilience, increase yields by as much as 40%, and improve the health and quality of soil over time.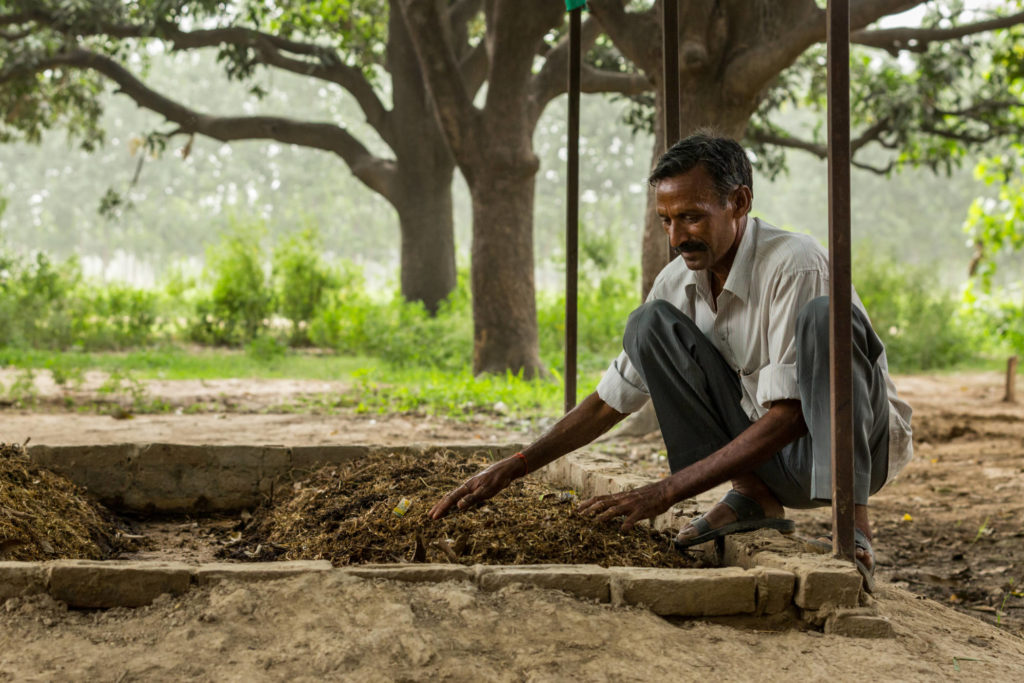 The Regenerative Organic Alliance, a diverse coalition of organizations and businesses in partnership with Rodale Institute, is now working with dedicated brands to pilot standards for the new Regenerative Organic Certified™ (ROC). Using the USDA's organic standard as a baseline and keeping soil health as a top priority, ROC includes important additions like social fairness and animal welfare. Dr. Bronner's is a founding member of the Regenerative Organic Alliance and is pursuing ROC for their many product lines by implementing regenerative organic practices with their supply partners in Ghana, Sri Lanka, and India.
Dr. Bronner's newly released film Journey to Pavitramenthe highlights the work of over 1,500 smallholder farmers like Pawan who grow mint as part of their crop rotation and who have implemented regenerative organic techniques in Uttar Pradesh, Northern India. Mint oil is a key ingredient in Dr. Bronner's 18-in-1 Pure-Castile Liquid Peppermint Soap, the top-selling soap in the natural marketplace. Dr. Bronner's partners with Pavitramenthe, their certified fair trade and organic mint oil supplier in India, to implement regenerative organic practices and achieve positive impact in the supply chain for their bestselling product.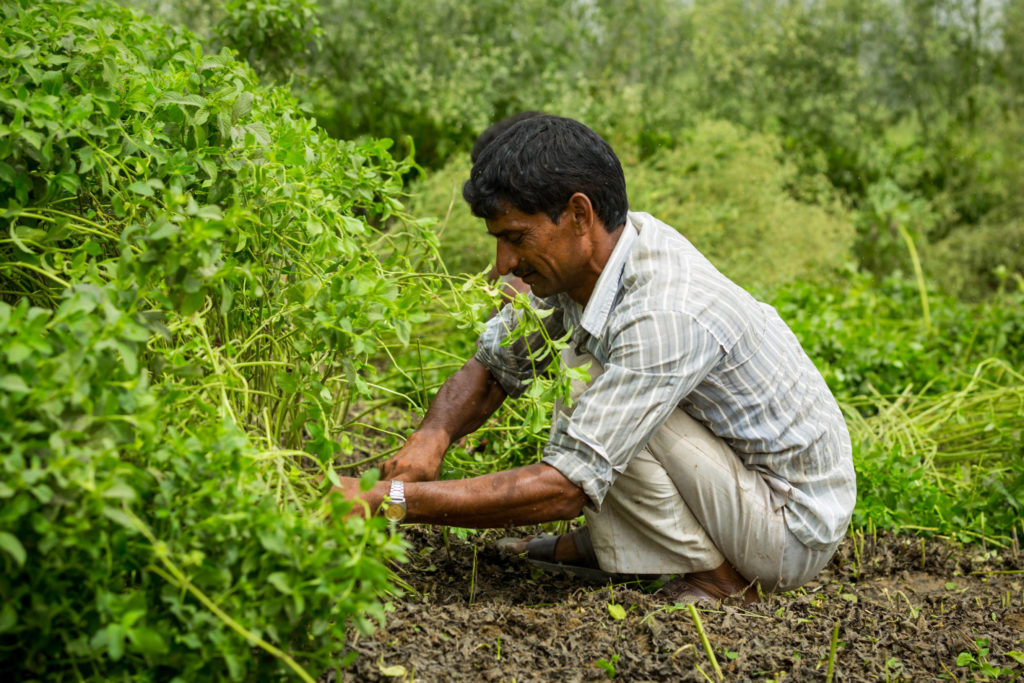 "We've come to realize that the future of smallholder farming in Uttar Pradesh, just like anywhere else, will heavily rely on the fertility and the resilience of the soil," says VP of Special Operations Gero Leson. "Since farmers here [in Pavitramenthe] had an interest in staying in the village, we felt that a key element of any fair trade work would also include supporting farmers in regenerating the quality of their soil and improving their incomes, in this way helping to regenerate their communities."
At Pavitramenthe, several recently implemented techniques are already bringing positive impact to the community, demonstrating by example to other farmers and companies the benefits of regenerative organic agriculture:
Compost – At several thermophilic composting facilities, Pavitramenthe now collects biomass waste like dung, fruit and vegetable waste and leaves. Heat-loving bacteria decompose the biomass and transform it into over 10,000 metric tons of compost a year, distributed to farmers at a subsidized cost thanks to a fair trade premium and additional funding by Dr. Bronner's. Many Pavitramenthe farmers also produce their own vermicompost, producing extremely rich organic fertilizer in simple shelters near their farms or homes.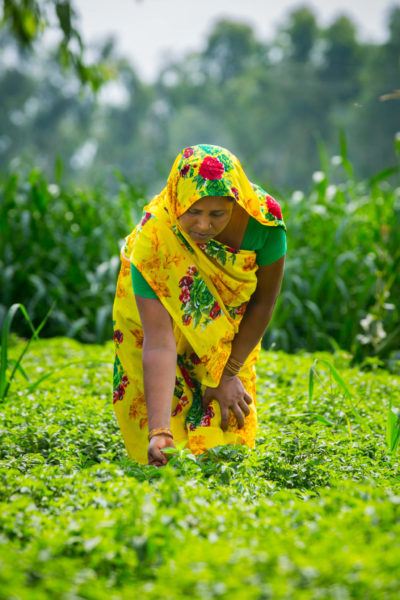 Conservation Tillage – Pavitramenthe farmers and their farming contractors are supplied with specialized shallow tilling equipment that doesn't dig too deeply into the earth, preserving soil structure and improving fertility.
Cover Crops –Pavitramenthe and Dr. Bronner's encourage the use of nitrogen-fixing cover crops like lentils, dhaincha, and clover. They contribute nitrogen to the soil and are left on the ground after cutting as mulch that returns biomass to the soil. Pavitramenthe, with support from Dr. Bronner's Special Operations team, also investigates the use of techniques developed by the Rodale Institute, such as the rolling and crimping of cover crops and direct seeding into the mulch.
Journey to Pavitramenthe shares the stories of farmers implementing these and other regenerative organic practices. Ultimately, Dr. Bronner's is committed to achieving certification from Regenerative Organic Certified™ across all its supply chains, reproducing the benefits already seen at Pavitramenthe with smallholder farming communities around the world.
"My grandfather put his philosophy on the bottle of soap as a way to inspire the world," explains Dr. Bronner's President Mike Bronner. "What this generation is doing is taking that message off the bottle and applying it wherever we can." His brother David Bronner adds, "Regenerative organic agriculture is just the name for taking responsibility to grow your materials in a way that respects the soil, rewards farmers, makes sure everyone is winning."
To learn more about the way Dr. Bronner's takes responsibility for the health of soil and small-farming communities through regenerative organic agriculture, visit their website at drbronner.com.