We're happy to welcome Erik Oberholtzer—chef, entrepreneur, and co-founder of Tender Greens—to the Rodale Institute's board of directors. Oberholtzer is committed to using his national and international relationships to support the Institute's growth and mission and has been instrumental in securing connections with international organizations including Crop Trust, Habitas, and the Assemblage, among others. A member of the J.I. Rodale Leadership Society, Oberholtzer lives and breathes the Rodale Institute mission.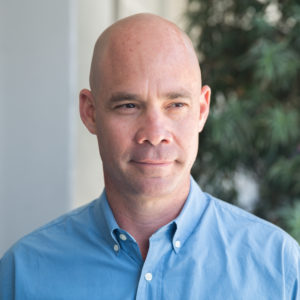 "As a chef, good food only comes from great ingredients," Oberholtzer said. "Great ingredients come from rich, healthy soil. Rodale Institute's leadership in regenerative organic farming is key to a better food future. A future I am honored to help shape."
Tender Greens, which Oberholtzer co-founded in Los Angeles in 2006, aims to provide improved access to seasonal home cooking through supply chain innovation and culinary talent. Oberholtzer serves as chairman of the restaurant group, which currently has 30 restaurants in California, New York and Massachusetts.
Oberholzter also serves as a global champion for the Food Forever Foundation and speaks internationally on the topics of food justice, conscious capitalism, global sustainability initiatives, supply chain integrity, nutrition/health and wellness, and the role of chefs in solving the world's many worries.
In 2009, he founded the Sustainable Life Project, a six-month, paid internship program offering culinary job training at Tender Greens for at-risk, former foster youth in the US. In 2017, he partnered with the Crop Trust on 'The Spice of Life Project,' an effort to reintroduce forgotten foods and heirloom seeds back into the food system.
Prior to Tender Greens, Oberholtzer spent over a decade working as a chef in some of the best restaurants in the world, including Bradley Ogden's The Lark Creek Inn, Alice Waters' Chez Panisse, Michael Mina's Aqua, Roland Pasot's Left Bank, Campton Place Hotel, the historic Mandarin Oriental Hotel in Hawaii, and Shutters on the Beach in Santa Monica.
Having grown up in Kutztown, PA, Oberholtzer's new position with Rodale Institute represents a return to his roots. As a member of the board, he will assist the Institute in its mission to improve the health of people and the planet through regenerative organic agriculture.
For more updates on Rodale Institute research and programming, follow us on Facebook, Instagram, and Twitter.