Spring is always a busy time on the farm, and this year was no exception! Rodale Institute has been preparing for an organic summer. Read more about what we've been working on and how you can get involved.
Coming Soon: Trailside Organic Farm
Cornwall Manor, a vibrant continuing care retirement community, is preparing to make history with the nation's first on-site certified organic farm partnership specifically for older adults, together with Rodale Institute. Focused on the health and well-being of their residents, Cornwall Manor is partnering with Rodale Institute to start a 2-acre organic vegetable operation which will provide hyperlocal, nutrient-dense foods in campus dining areas.
"Organic food is garnering increased attention among senior living organizations as a means to not only prevent disease, but improve health outcomes for all," said Lee Stickler, Cornwall Manor President & CEO. "We sought to partner with the industry experts at Rodale Institute to establish the Trailside Organic Farm on Cornwall Manor's Woods Campus to strongly support our wellness philosophy, which is based on the principle that each resident is entitled to enjoy and maintain the highest level of health, dignity, independence and activity."

This revolutionary partnership will serve as a model for continuing care communities around the country by increasing access to healthy food and offering education and recreational opportunities for residents.
Learn more about the exciting partnership with Cornwall Manor on their website. Planting will begin this year and the farm aims to reach peak productivity by 2024.
Groundbreaking Research Alert!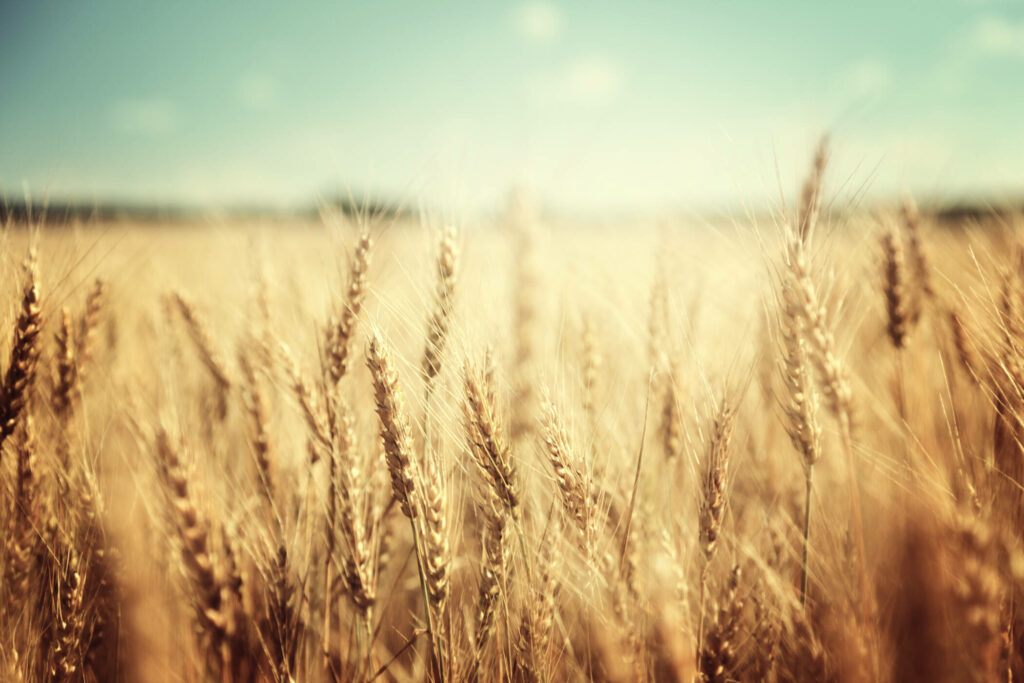 Rodale Institute, along with several partners including Penn State, Iowa State, NC State and more, has been awarded a million-dollar grant from the Foundation for Food and Agriculture Research to continue our study of the soil health/human health connection.
This new project will focus on how regenerative organic practices impact key nutrients, such as ergothioneine, in wheat crops. Ergothioneine is an amino acid occurring in soil fungi and bacteria that is only acquired by humans through their diet. This powerful amino acid has antioxidant and neuroprotective properties and could play an important role in mitigating advanced age-related ailments, inflammatory diseases, cardiovascular diseases, and cancers.
This new research project will span three years, and includes sampling from farms and long-term research trials from around the country, including Rodale Institute's 40-year Farming Systems Trial. Controlled field and greenhouse experiments will be conducted to link farm practices, soil-and plant-microbial processes, and grain nutrient quality.
Corn & Community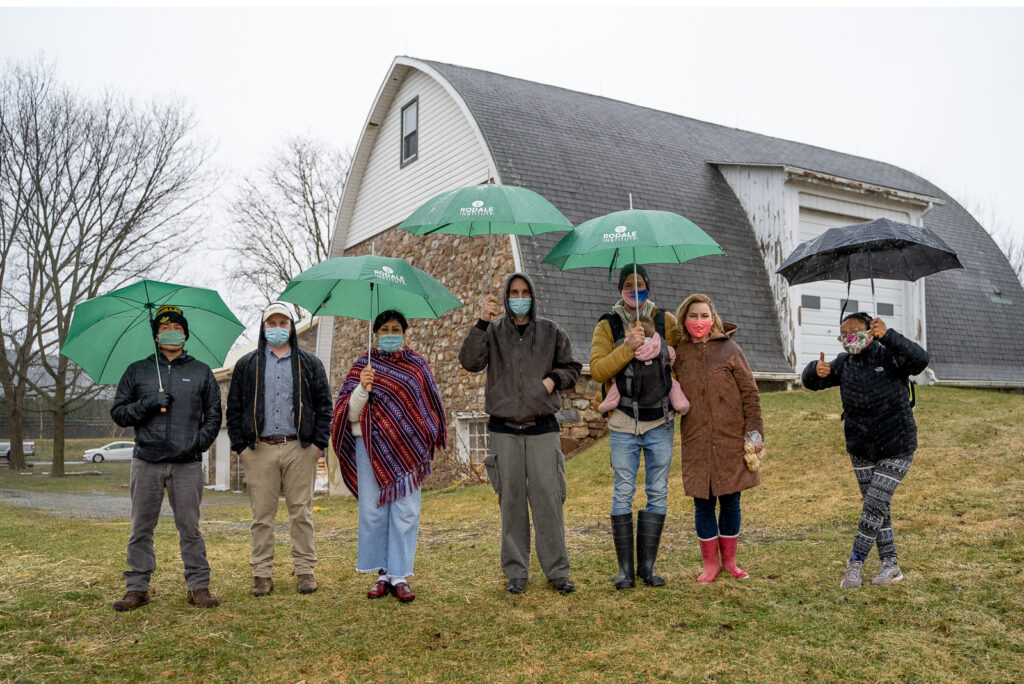 On a rainy day in March, Christina Martinez, a first-generation Mexican immigrant, and her team visited Rodale Institute to meet with our consulting program. Martinez owns South Philly Barbacoa, a Philadelphia-based taqueria and Mexican restaurant that she runs with her husband, Ben Miller. Featured on the Netflix series Chef's Table in 2015, South Philly Barbacoa has become a haven for Philadelphia's Mexican community.
Martinez and Miller are working with Rodale Institute's Organic Farm Consulting Services to start a new cooperative in Philadelphia focused on organic, heirloom corn. In addition to turning this corn into masa for South Philly Barbacoa's tortillas, the cooperative will supply other restaurants with better tortillas, with more flavor, from a local, responsibly sourced supply chain.
Martinez is the kind of restauranteur who cares deeply about every person involved in the food they create—the farmers, the workers, the chefs, the buyers—and she wants their new cooperative to reflect that, while preserving the cultural traditions of immigrant communities.
Rodale Institute's consultants will assist Martinez, Miller, and their team find farmers who can grow heritage varieties of corn organically and support them through the process of planning, growing, and supplying the cooperative. Some of the varieties will also be grown right at the Rodale Institute headquarters!
Learn More about our consulting services
It's a Family Affair
We're proud to have two generations join our Rodale Institute Veteran Farmer Training Program this season! Brian Gray, a U.S. Army veteran, visited the Rodale Institute headquarters in 2020 for a tour. After seeing our campus and learning about the opportunity, he not only applied—but convinced his aunt, Pat Hodge, also a U.S. Army veteran, to join as well! Welcome, Brian and Pat!
Success Story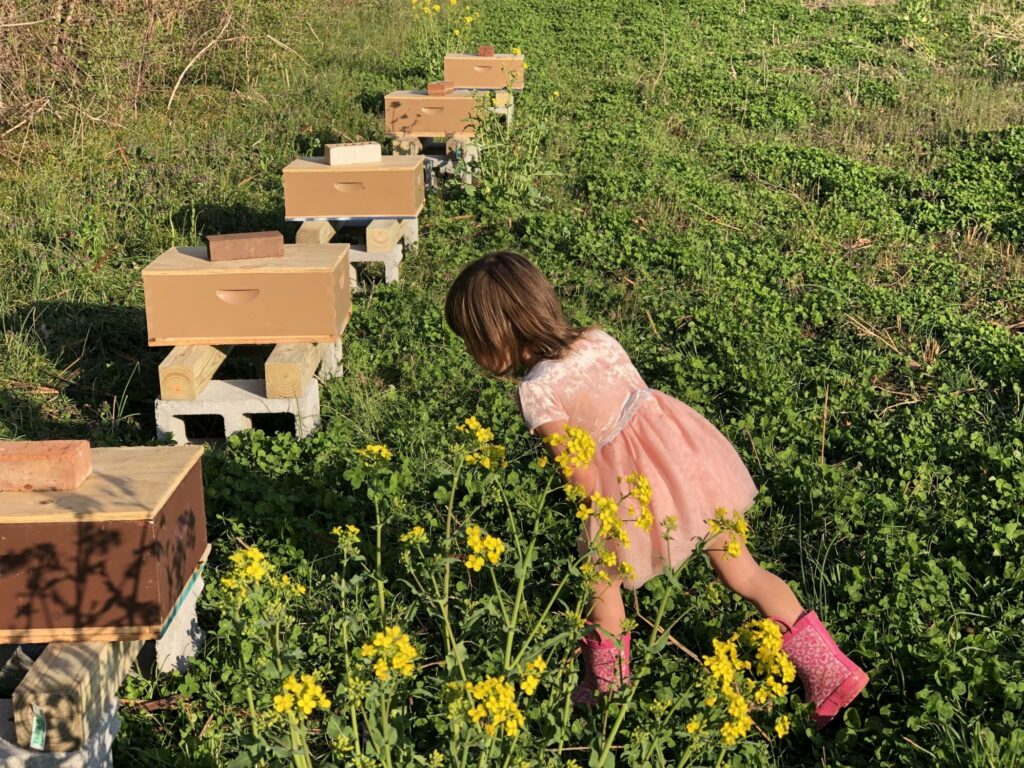 Rodale Institute Organic Farm Consulting Services client Lunaria Farm in Berks County, PA will obtain their organic certification in 2021! An industrial hemp operation owned by Drew Oberholtzer and his wife, Anastasiya, Lunaria Farm started working with Rodale Institute in 2018 for support in completing paperwork, passing inspections, and satisfying other organic certification requirements. Congratulations!
Funding the Future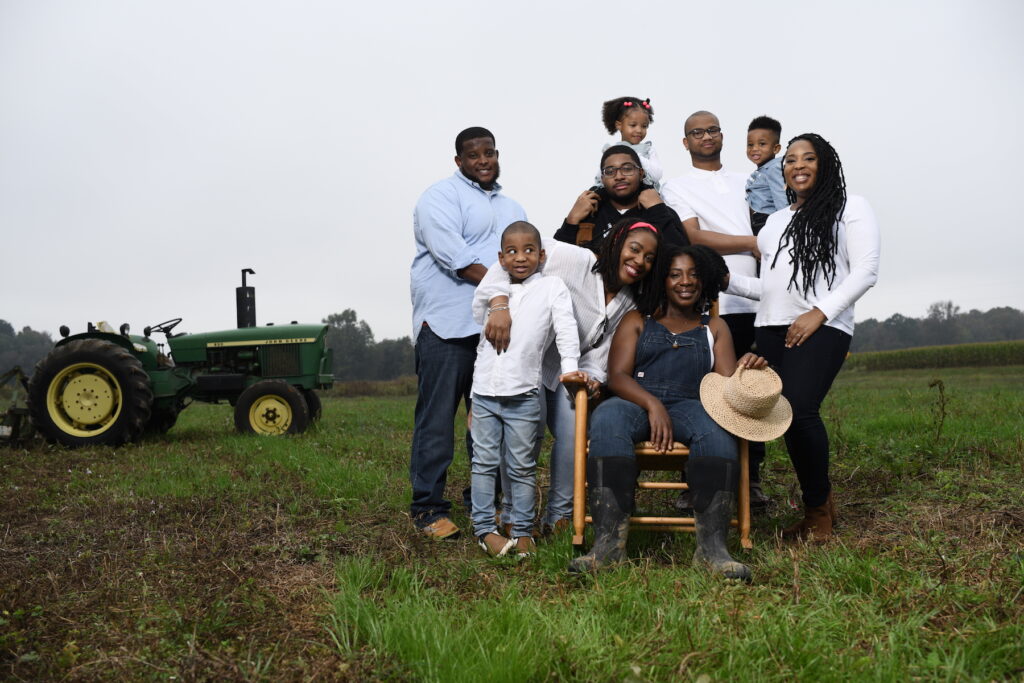 Rodale Institute is committed to increasing the representation of Black, Indigenous and People of Color (BIPOC) in the organic movement. To better support these communities, this spring our organization launched its first-ever round of farmer micro-grants specifically geared towards supporting small-scale BIPOC farmers—whether organic, transitioning to organic, or an aspiring organic farmer.
Over 300 individuals applied for the microgrant program, with projects ranging from organic certification costs, to travel expenses for farming apprenticeships, equipment upgrades, and much more. Rodale Institute was able to support 12 projects including new equipment for certified organic dairy and vegetable operations, restoration & construction of farm buildings, irrigation equipment to prepare for certification, and more.
We look forward to sharing more stories of our BIPOC micro-grant award winners in the future.
Pedal Power!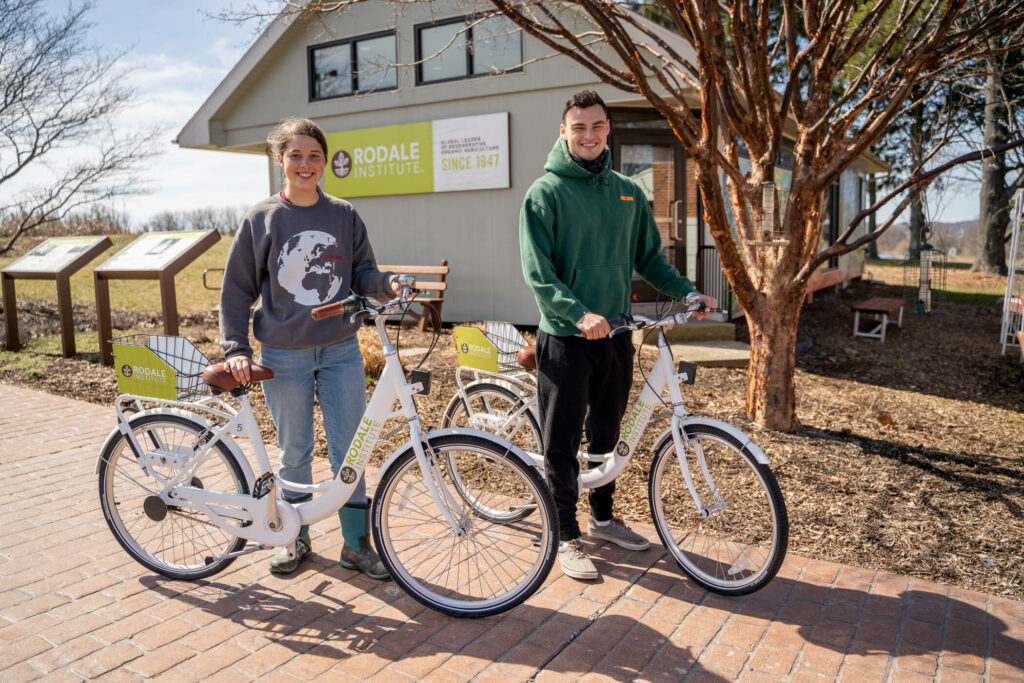 Next time you visit Rodale Institute's headquarters in Kutztown, PA, look forward to exploring our 333 acres by bike!
A new bike share program, including 5 bikes and equipment, will soon be installed at our Visitor Center. The bikes can be checked out by visitors or staff by app and will be free to borrow.
Rodale Institute is committed to supporting healthy people not only through our food system, but through our environment and physical activity as well. These bikes allow visitors to connect more closely with our farm, provide a new opportunity for exercise, and will reduce fossil fuel emissions from staff vehicles.
This bike program will be installed in the coming months. Call or visit our Visitor Center to learn more.
Funding for this bikeshare was provided by the Community Conservation Partnerships Program, in support of the Schuylkill Highlands Mini-Grant Program administered by Natural Lands.
We're going green(house)!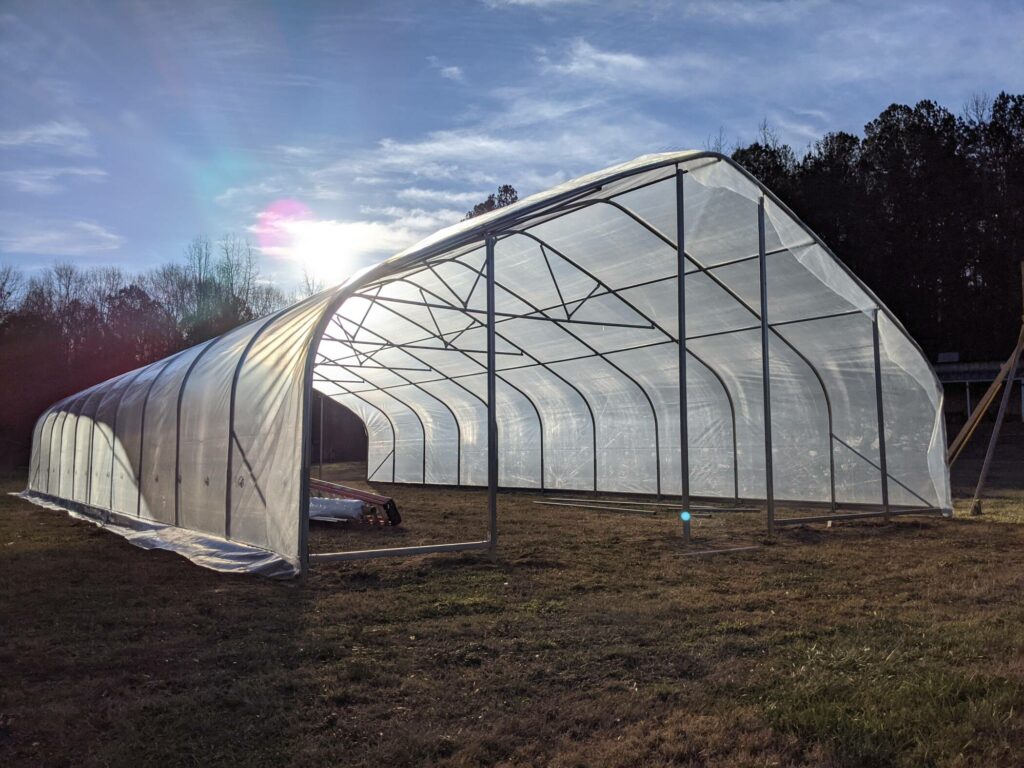 Preregister Now: "Being a Regenerative Consumer" Online Course
The Rodale Institute Virtual Campus is growing! "Being a Regenerative Consumer: What you need to know about organic food & farming, and how to have a positive impact for yourself and the planet" is open for registration now.
This course will teach the basics of regenerative organic agriculture, what it means for your family or community, and how to make a difference yourself with concrete action steps.
This course also covers the importance of soil health, how regenerative organic can combat climate change, and its impacts on human health.
Geared toward consumers, professionals, lifelong learners, or anyone who wants to know more about regenerative organic, this course is taught by Rodale Institute's staff and some of our closest partners. Registration is free.
Don't Hate—Regenerate
Visit our online store to purchase our newest T-shirt, a collaboration between Rodale Institute, artist Hannah Eddy, and YES AND Apparel.
Hannah Eddy is an illustrator, painter, and muralist based in Reno, Nevada. Her work spreads positivity and encourages an appreciation for nature in a way that's fun, bright, and funky. Her work has been featured by Intersectional Environmentalist, Camelbak, and more.
Founded by Rodale Institute Ambassador Marci Zaroff, YES AND apparel aims to show that fashion is not at odds with sustainability. All YES AND products are certified organic, low-impact dyed, and ethically made.
Sales of this new certified organic cotton T-shirt benefit Rodale Institute's research, farmer training, and education programs.
Save the Date: Organic Field Day
Rodale Institute's annual Organic Field Day will be held July 23 from 8:30am to 3:30pm EDT in Kutztown, PA. Join Rodale Institute's researchers and staff to learn the latest results of our research projects and visit nearly 20 demonstration stations on our 333-acre experimental farm. Participants will have the opportunity to interact one-on-one with Rodale Institute experts and learn about a wide variety of research and demonstration projects, all focused on organic agriculture.
Can't visit us in person? No problem! Visit our Virtual Campus for the 2021 Virtual Field Day. Anyone who signed up for the 2020 Virtual Field Day or 2021 in-person event will receive a discount code for 2021's Virtual Field Day.
---
From all of us at Rodale Institute, thank you for your support as we enter the growing season! We're excited to share these exciting developments with you and to continue to grow a regenerative organic future in 2021.
Want to get these updates earlier? Become a Rodale Institute supporter and get quarterly updates right to your mailbox.
For more updates on our research and programming, follow us on Facebook, Instagram, and Twitter.