This summer kept us busy–and we're just getting started! Read on to find out some of the newest updates from Rodale Institute.
Going Global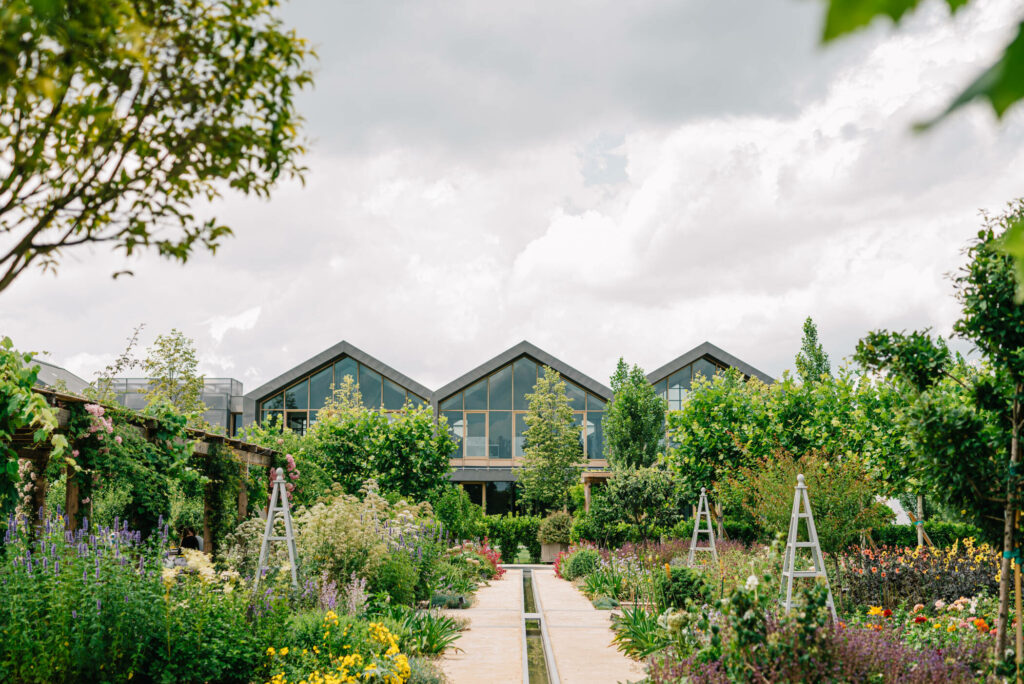 Rodale Institute's first international Regional Resource Center is the Davines Group-Rodale Institute European Regenerative Organic Center in Parma, Italy.
Announced this summer, the Center will be located on the campus of Davines Village, the global headquarters of certified B Corp® and personal care manufacturer Davines Group. Davines Group will partner with Rodale Institute to bring regenerative organic agriculture to the forefront of personal care.
"We hope our partnership will not only positively impact our product development and supply chain, but also serve as a catalyst for change that will animate sustainability studies and regenerative organic farming practices in Italy, Europe and beyond," says Davide Bollati, Davines Group Owner & Chair.
The Center will encompass a 10-hectacre site and focus its research and education on small- to mid-size European farms growing specialty crops for food, nutrition, and beauty. Supporting farmers in the region, this Center will also focus on organic management in a Mediterranean climate, as well as the close relationship between personal care ingredients and farming.
A groundbreaking for the Davines Group – Rodale Institute European Regenerative Organic Center will be held at Davines Village in Fall 2021.
Welcome, Reza!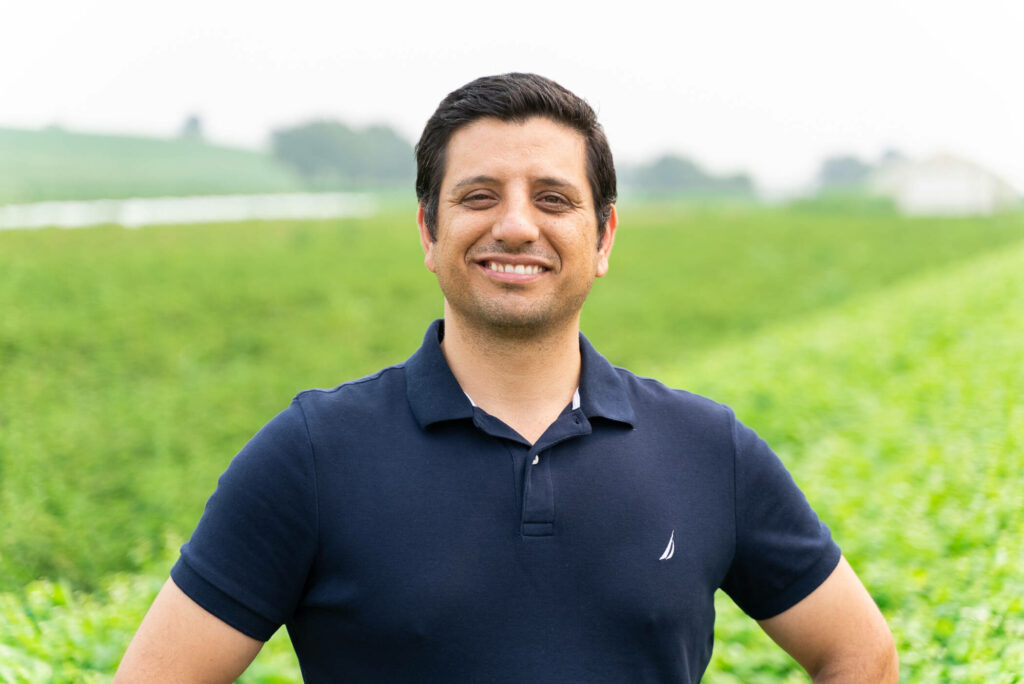 Rodale Institute welcomes Dr. Reza Afshar as Chief Scientist of the Rodale Institute! Dr. Afshar will oversee the research activities across Rodale Institute's 9 locations globally and will be based at our Kutztown headquarters. Dr. Reza Afshar earned a PhD in Agronomy from University of Tehran. Before joining Rodale Institute, he worked as Research Scientist at Colorado State University, Postdoctoral Research Associate at Montana State University, and Research Fellow at University of Massachusetts-Amherst.
A Ruby Anniversary: 40 Years of the Farming Systems Trial
Coming soon! In 1981, Bob Rodale designated 12 acres in Kutztown for a grand new experiment: The Farming Systems Trial. Today the longest running side-by-side comparison of conventional and organic grain cropping systems in North America, we're excited to release the Farming Systems Trial's 40 Year Report later this year.
Hemp Makes History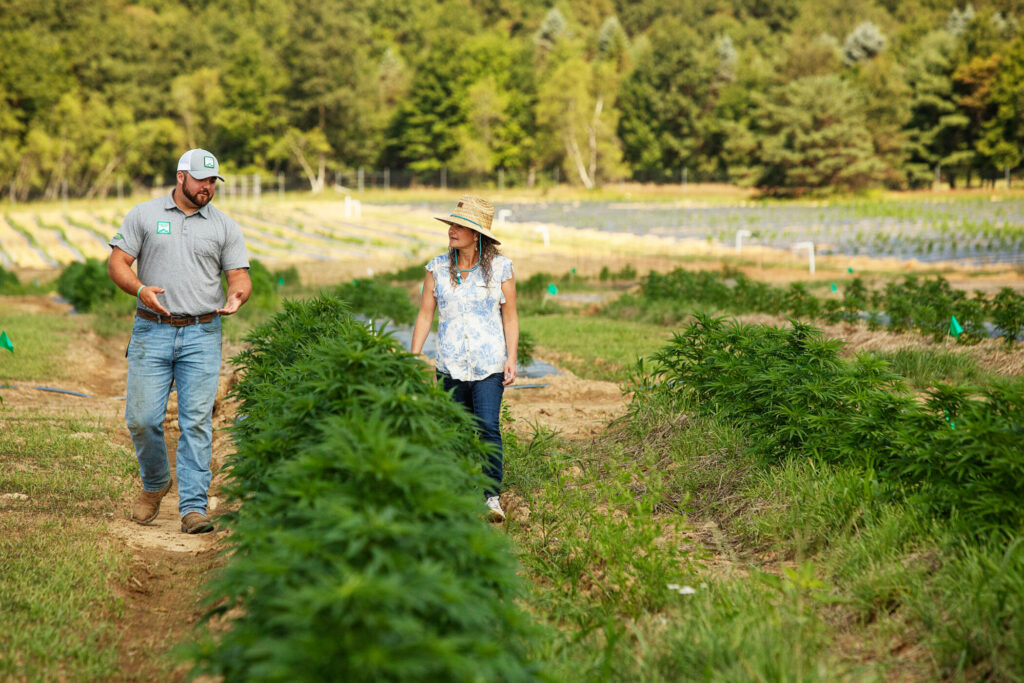 Pocono Organics has combined the world-renowned research & reputation of Rodale Institute with the forward-thinking vision of their farm-to-racetrack model to introduce the first Regenerative Organic Certified™ hemp in the world.
Developed with Rodale Institute and other members of the Regenerative Organic Alliance, Regenerative Organic Certified™ is currently the highest standard in the world for markers of soil health, animal welfare, and social fairness.
The team at Pocono Organics, alongside researchers from Rodale Institute, recently launched their USDA Certified Organic full-spectrum hemp extract product line. Following a rigorous standard that prohibits pesticides, GMOs, and hydroponics while requiring soil remediation efforts, low tillage, and rigorous testing, Pocono Organics Regenerative Organic Certified™ CBD products are guaranteed to go beyond the organic standard.
Pocono Organics products can be purchased at the Pocono Organics Market in Long Pond, Pennsylvania, the Rodale Institute Visitors Center in Kutztown, Pennsylvania, or online.
Calling West Coast Farmers!
Did you know that Rodale Institute's Organic Consulting Services are now being offered on the West Coast? If you're a grower in California, Nevada, or beyond who is interested in transitioning to organic, we can help. Our West Coast Consultant will work with you individually to ensure that your transition process goes smoothly and works for you. Call for a free consultation today at 610-683-1416 or email us at
Consulting@RodaleInstitute.org.
Healthcare Goes Organic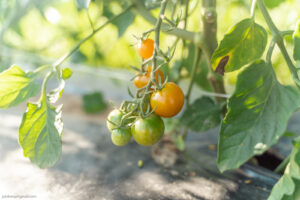 Throughout the summer, our team at the St. Luke's Rodale Institute Organic Farm were hard at work growing vegetables, tomatoes, flowers, and so much more! This 11.5-acre farm adjacent to the St. Luke's University Hospital Network Anderson Campus provides organic produce for the hospital's kitchens, as well as a staff CSA. Thanks to our staff and volunteers at the St. Luke's campus for supporting human health year-round!
A GIANT Good Deed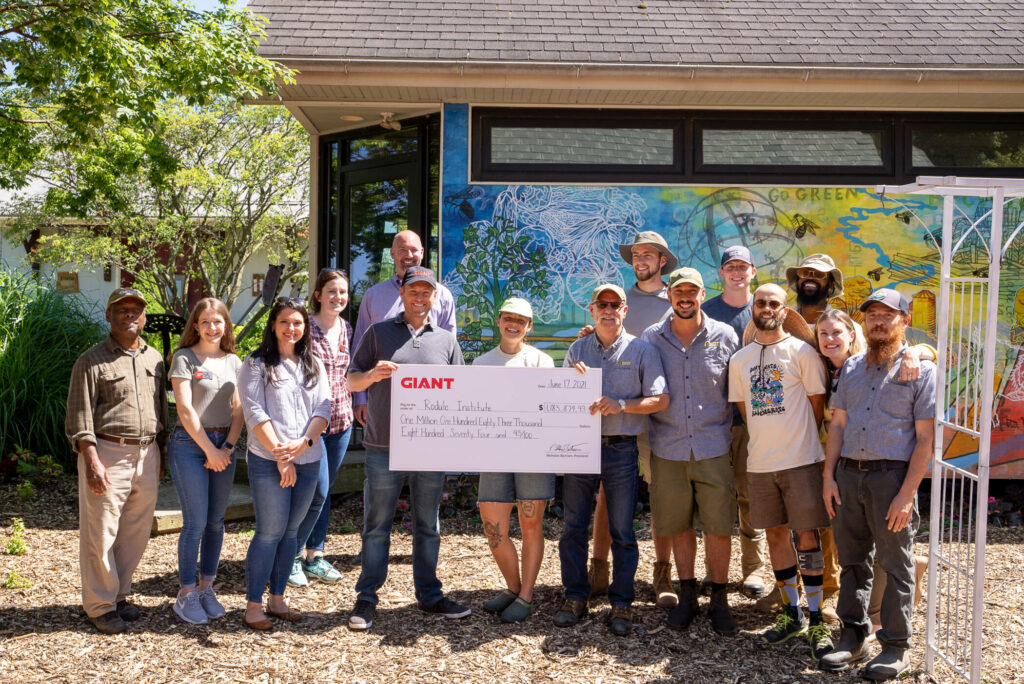 As a result of unprecedented support from GIANT customers, Rodale Institute received a $1.2 million donation this summer to support farmer training, consulting, and research.
Throughout the Mid Atlantic, customers shopping at GIANT food stores throughout the spring of 2021 were asked to round up their purchase to support the Healing Our Planet campaign at checkout.
This donation will go towards supporting the Rodale Institute Farmer Training Program, as well as farmer consulting services and research projects. The GIANT Company presented Rodale Institute with a check at a ceremony event at Rodale Institute's Kutztown headquarters, which was attended Rodale Institute CEO Jeff Moyer, The GIANT Company President Nick Bertram, Rodale Institute farmer trainees, and PA Deputy Secretary of Agriculture Cheryl Cook.
In addition to Rodale Institute, additional funds were raised for Planet Bee Foundation and Keep Pennsylvania Beautiful.
Field Day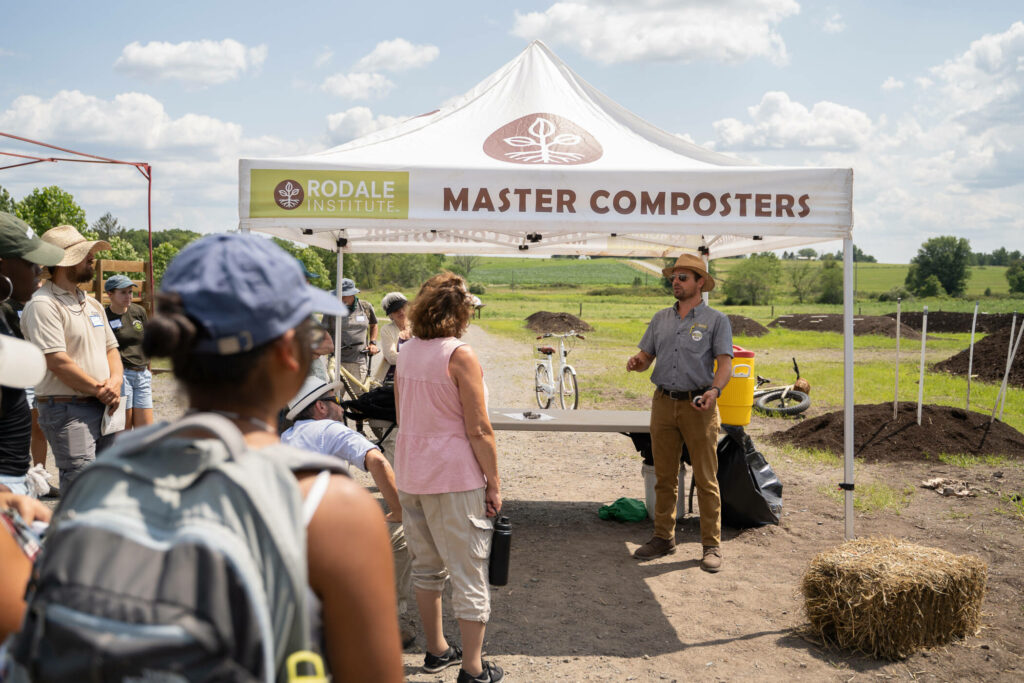 We had a blast welcoming you back to the farm this summer! Our Annual Organic Field Day brought hundreds of visitors to learn firsthand about our research projects, livestock operations, honeybees, compost, and so much more.
Did you miss our Annual Organic Field Day? Sign up for our 2021 Virtual Field Day, an on-demand online course, and get all the great information from the comfort of your home.
Take the Clean Water Pledge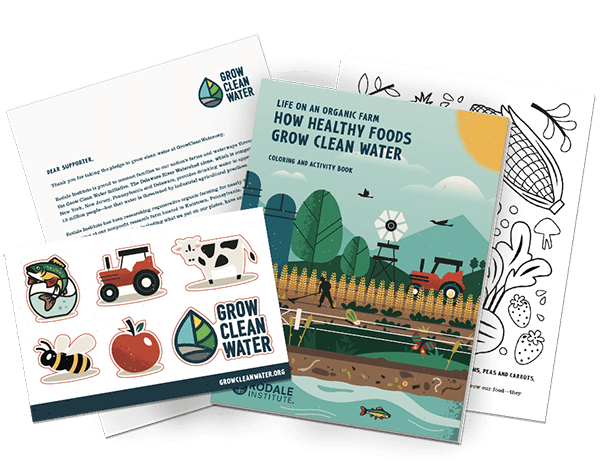 Does your family love clean water, good food, and fun activities? Rodale Institute's Grow Clean Water campaign is for you.
Grow Clean Water is a family-friendly initiative that aims to educate kids and their families about the connection between food, farming, and clean drinking water.
When you and your kids take the pledge to help keep our water at GrowCleanWater.org, we'll send you a free children's activity book to inspire the whole family to consider how your food is grown and how it affects our waterways.
The Delaware River Watershed alone provides drinking water to nearly 13 million people—water that is severely impacted by agricultural chemicals that run off conventional farm fields. Organic farming can help keep our waterways clean by using no synthetic chemicals to grow our food.
---
Rodale Institute depends on supporters like you to continue the impactful work you see here. Please consider including Rodale Institute in your giving plan this year. Donate swiftly and securely today at RodaleInstitute.org/Donate.
Want to get these updates earlier? Become a Rodale Institute supporter and get quarterly updates right to your mailbox.
For more updates on our research and programming, follow us on Facebook, Instagram, and Twitter.