How Prairie Organic Spirits, a key partner in Rodale Institute's efforts to train beginning farmers, is crafting a more organic future.
A Dilemma Thirsty for an Answer
Noticed one of the fastest growing trends in beverages? You might have come across it scrolling online, strolling the aisles, or even ordering a round at your favorite local spot (before our new realities set in, of course).
It's the skyrocketing popularity of organic beverages, a category which grew nearly three-times faster than the organic food category in 2019, according to the Organic Trade Association. For Prairie Organic Spirits — a leader in premium organic vodka, gin and canned sparkling craft cocktails — this growing demand has shined a spotlight on a growing problem: the need for more organic farms within the U.S.
Committing to Organic
The reality is that only 1% of America's farmland is certified organic. This means that 75% of organic grains must come from overseas to meet the demands of U.S. consumers. As a pioneer in the organic spirits space, Prairie Organic's commitment to more sustainable farming is at the core of everything they do, which is why they want to help more American farmers go organic.
In 2019, Prairie Organic created the Spirit of Change Fund. Through this fund, the company gives back 1% of total sales to support the next generation of U.S. organic farmers, ensuring a future filled with non-GMO, pesticide-free fields across the country.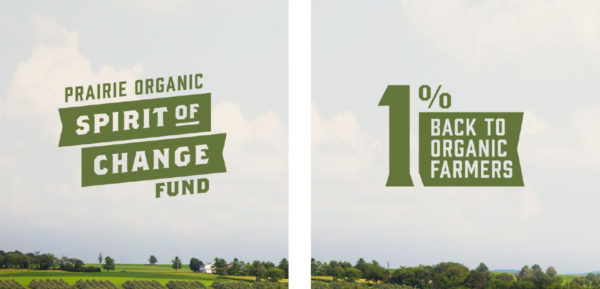 Partners in Progress
Shortly after creating the Spirit of Change Fund, Prairie Organic found the ideal non-profit partner to help implement their vision—Rodale Institute. For over 70 years, Rodale Institute has been a national leader in sustainable farming training, teaching farmers the skills and practices to start—or transition to—organic farming.
Through this partnership, the Spirit of Change proceeds help fund scholarships for farmers to attend Rodale Institute's rigorous internship program. On Rodale's expansive facility in Pennsylvania, interns get a hands-on education on sustainable farming, from seeding to pest and weed management, to harvesting and processing produce. The end goal: to teach future generations how to make a positive impact without the use of conventional herbicides and pesticides —the same methods that Prairie Organic uses in their growing practices.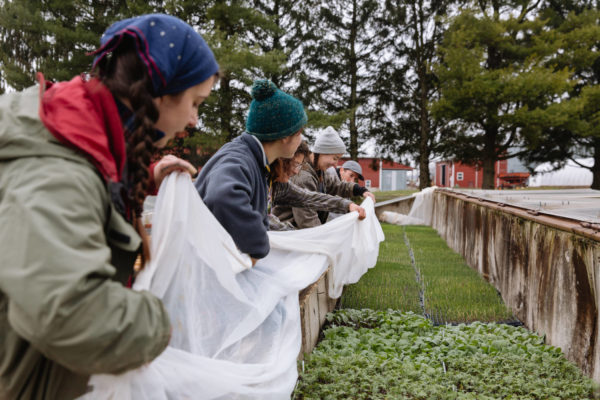 Farmers of the Future
The inaugural class of Spirit of Change interns started in the spring of 2019 and completed training the following fall. The fund made it possible to compensate interns for their time and passion, while also giving them the chance to venture out on field trips to local-area organic farms.
This first year of scholarship recipients have big plans to apply what they've learned, like Matthew Weisbach from Hellertown, Pennsylvania, who wants to start his own organic farm. And Ava Sonnett who aspires to run her own farm-to-table cafe when she's not tending to her organic fields that supply the ingredients.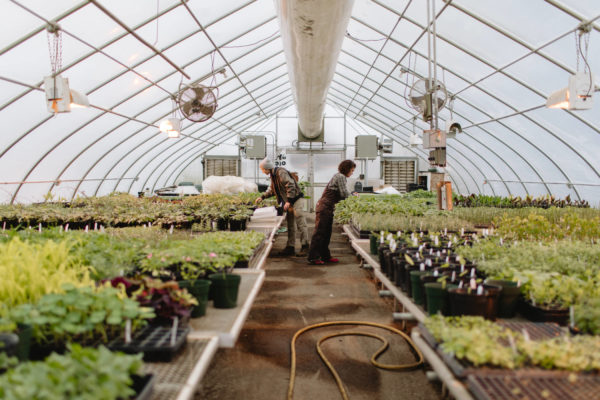 Another promising indicator that the Spirit of Change Fund will help shape the future? This year's crop of interns is double in size from last. Like these young farmers, Prairie Organic Spirits is dedicated to making a positive difference. And with each prospective organic farmer who's trained and every organic cocktail that's enjoyed, our collective sense of hope grows. A hope for an American organic farmland that is robust enough to fuel our organic needs, and help protect our environment, for generations to come.
Learn more about Prairie Organic's Spirit of Change interns here.
For more updates on our research and programming, follow us on Facebook, Instagram, and Twitter.