To expand the reach and impact of their respective institutions, and to offer students more real-life and hands-on experience in their fields of study, East Stroudsburg University and Rodale Institute have formed an official partnership.
University professors and students in biology, chemistry, biochemistry, and environmental science will now have access to facilities at the Rodale Institute experimental farm. Additionally, those professors and students will have the opportunity to work alongside Rodale Institute's Ph.D.-level scientists, who will act as research affiliates on projects relevant to their areas of expertise including soil science, functional composting, pest management, and more.
Students will also be eligible for internships with the Institute that provide an in-depth education on topics as wide-ranging as livestock management, communications, and accounting.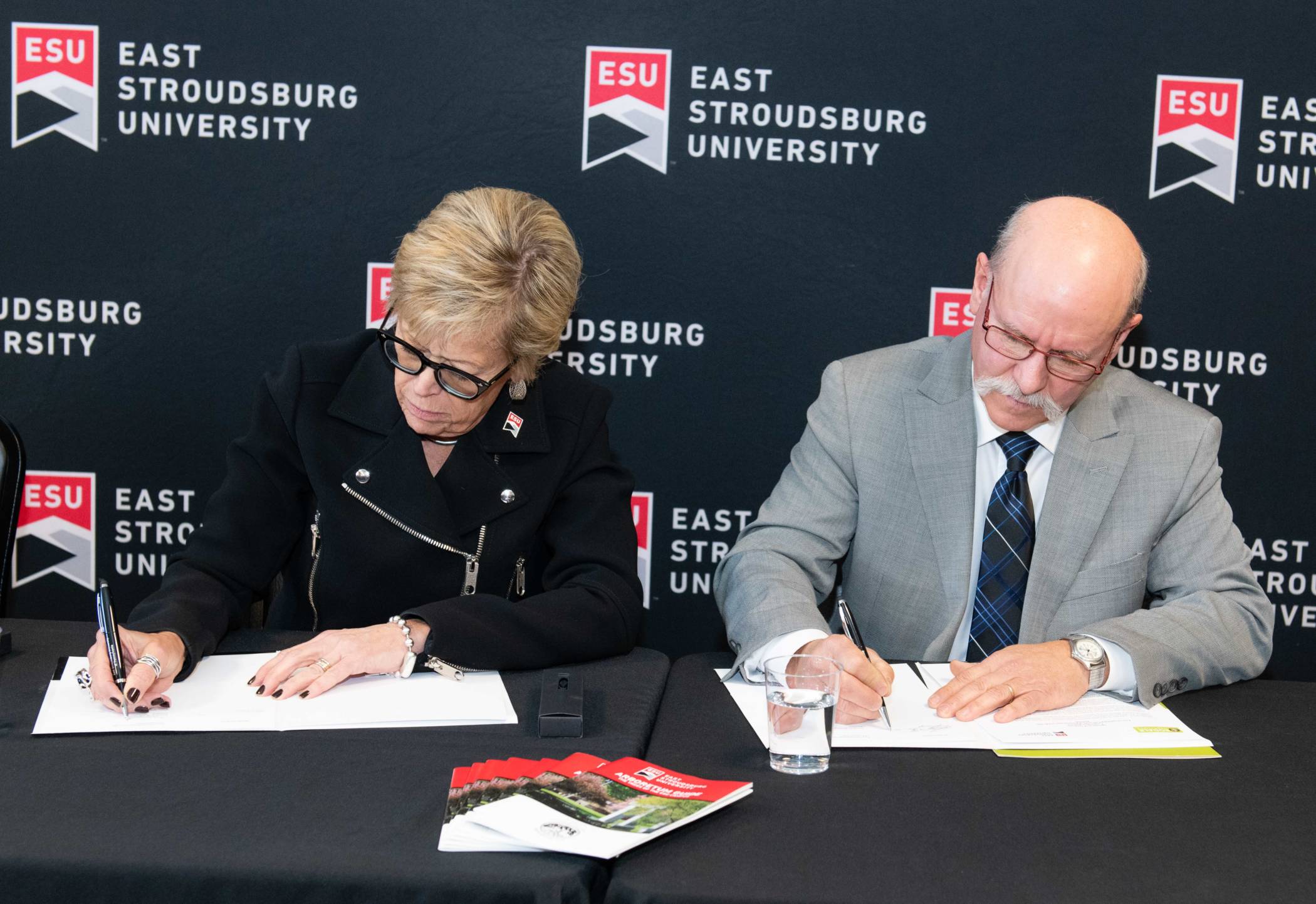 "This partnership has real potential to advance discovery, strengthen our expertise, and improve our communities not only in Eastern Pennsylvania, but—because of the long arm of our combined outreach efforts—around the world," said Jeff Moyer, Rodale Institute's Executive Director.
Dr. Marcia Welsh, President of East Stroudsburg University, remarked, ""I think [this partnership] will be an opportunity to train our students as well as our faculty and staff in best practices in organic farming, and overall how to better treat our world and our diets."
The partnership, which was formalized at a signing event on January 11, 2018, will last for at least 5 years.
For more updates on Rodale Institute research and programming, follow us on Facebook, Instagram, and Twitter.