With support from Rodale Institute's philanthropic partners, the Pennsylvania-based global nonprofit is investing in innovative approaches to patient care to improve health outcomes for individuals.
Rodale Institute's first-ever Regenerative Healthcare Conference (RHC) drew healthcare professionals from around the world to its headquarters—a nearly 400-acre scientific research farm and regenerative organic education hub in Kutztown, Pennsylvania.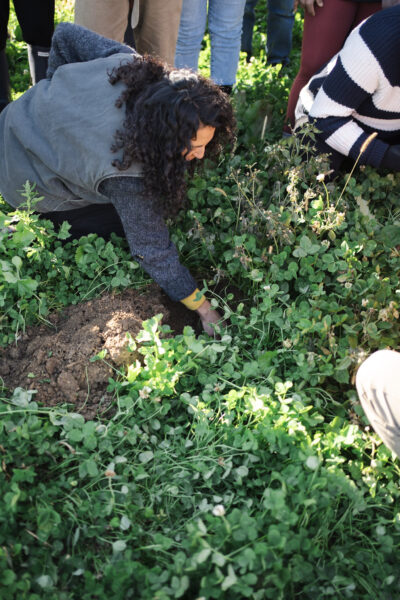 Over four days in October, RHC attendees learned from the world's leading experts in both medicine and agriculture.
"This is a critical piece of education that my generation of doctors missed out on," said Dr. Meagan L. Grega, faculty for the St. Luke's University Health Network Anderson Campus Family Medicine and Internal Medicine Residency programs and Clinical Assistant Professor for the Lewis Katz School of Medicine at Temple University. "Teaching our medical students and our residents how to use food as medicine is one of the most powerful tools in their toolkit. We can't leave it out like we did for generations because it's really going to make a huge impact on the health of their patients."
Those invited to participate in the conference were selected through a rigorous application process and represented a multifaceted cohort from within healthcare, education, and the food system. Physicians, nurses, neurologists, nutritional psychiatrists, and American medical school students were among those in attendance.
Throughout the conference, the connection between a healthy soil microbiome and healthy human gut microbiome was emphasized, underscoring the importance of regenerative organic farming practices for human health.
"The Regenerative Healthcare Conference is a new frontier for Rodale Institute, and it was born out of JI Rodale's mission to connect soil health with human health," said Rodale Institute Chief Impact Officer Jeff Tkach.
"In the past, Rodale Institute initiated the conversation that changed the language from one based on soil quality to soil health," said Rodale Institute CEO Jeff Moyer. "We now stand on the front line of expanding that conversation to include health care professionals as we look deep into the links we share with the soil."
Presenters included Dr. Uma Naidoo, faculty member at Harvard Medical School and Director of Nutritional & Lifestyle Psychiatry at Massachusetts General Hospital, Dr. T. Colin Campbell, Jacob Gould Schurman Professor Emeritus at Cornell University, Dr. Scott Stoll, founder of The Plantrician Project, member of Google Food Lab, and advisor for Whole Foods Health Clinic, and Dr. Mark Hyman, Head of Strategy and Innovation at the Cleveland Clinic Center for Functional Medicine, board member of The Institute for Functional Medicine, and host of The Doctor's Farmacy podcast.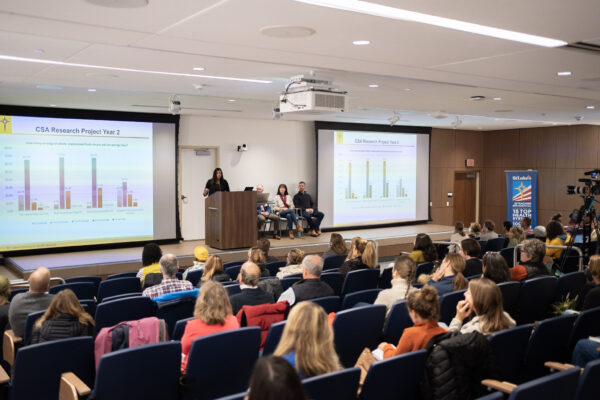 RHC was a powerful confluence of the healthcare and food systems and allowed practitioners to develop and share ideas as well as actionable steps to work towards integrating food as medicine into mainstream awareness and practices.
Rodale Institute, which at its core is a human health organization, plans to host its Regenerative Healthcare Conference annually.
ABOUT RODALE INSTITUTE: Rodale Institute is a 501(c)(3) nonprofit dedicated to growing the regenerative organic agriculture movement through rigorous research, farmer training, and education. The Institute's groundbreaking science and direct farmer-support programs serve as a catalyst for change in farming and food production worldwide. Over its 75-year history, Rodale Institute has proven that organic farming is not only viable but essential to mankind's survival.