The Pennsylvania House of Representatives Committee on Agriculture and Rural Affairs recently held its first committee meeting of the legislative session at Rodale Institute.
Convening the inaugural committee meeting of the session at the Institute's Main Campus in Kutztown, Pennsylvania signaled the importance of organic agriculture in the commonwealth and Rodale Institute's critical role in the sector.
Recent data from the United States Department of Agriculture shows Pennsylvania ranks third in the United States for certified organic sales, falling just behind major producer states such as California and Washington. Figures from the department also show sales of products from the commonwealth's certified organic farms have increased by 48 percent since 2019 and totaled $1.09 billion in 2021.
Jeff Tkach, the current chief impact officer and incoming CEO of Rodale Institute, provided expert testimony to the Committee about the growing demand for organic goods produced by Pennsylvanian farmers.
"The surge in sales of Pennsylvania's organic goods coincides with the commonwealth's investment in local farmers who seek to transition to USDA Certified Organic production through an innovative partnership with Rodale Institute and the Pennsylvania Department of Agriculture (PDA). First launched in 2017, the Rodale Institute Organic Consulting Service–with financial support from PDA–has provided free technical on-the-ground assistance to Pennsylvanian farmers transitioning from conventional to certified organic production," Tkach said before the Committee. "Without the Institute's expert guidance and support from PDA, Pennsylvania's aspiring organic farmers would likely face increased barriers to a successful transition to USDA organic certification."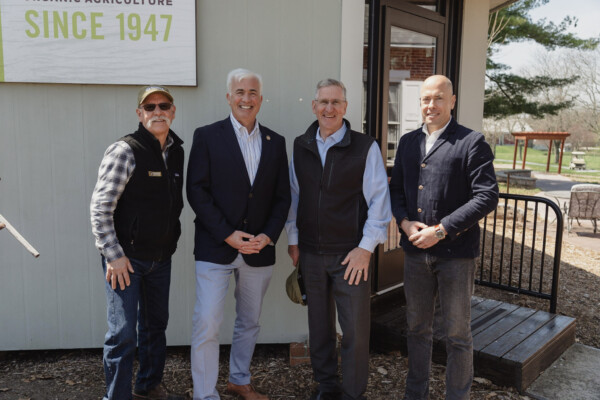 Tkach also testified about the Institute's workforce development programs which are growing a pipeline of American organic farmers skilled in both on-field production practices and business management skills.
"With continued investment, Pennsylvania and Rodale Institute can collectively lead the nation in producing expert organic farmers and agricultural business leaders," Tkach told lawmakers.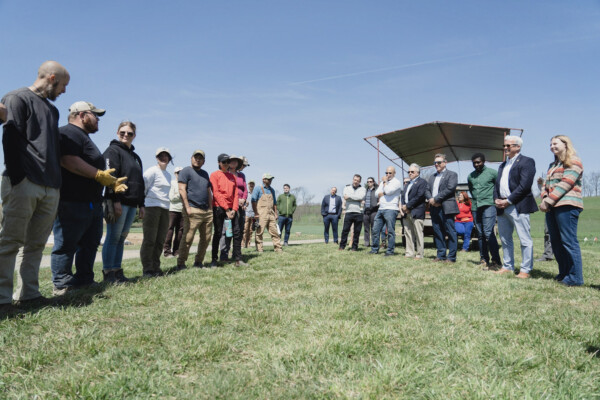 Tkach was joined by Pennsylvania Secretary of Agriculture Russell Redding as well as representatives from the Pennsylvania Farm Bureau and PASA Sustainable Agriculture in providing testimony to the Committee.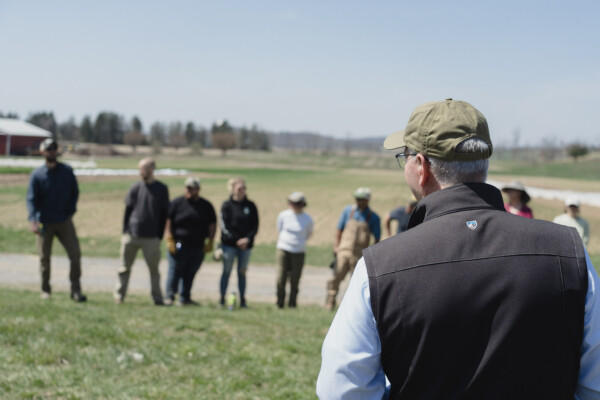 White at Rodale Institute, Members of the Committee also toured the Institute's research fields and met with students enrolled in the Rodale Institute Farmer Training Program and Rodale Institute Veteran Farmer Training Program.