Accomplished executive Mark Koide will serve as an advisor to the prestigious global agricultural research and education nonprofit.
Mark Koide, CEO of Kommunity Ventures and Founder of the Fund for Social Equity, will join Rodale Institute's Board of Directors, effective July 17, 2023.
Following a 30-year career as an executive in a series of Fortune 500 and earlier stage companies, Koide currently leads Kommunity Ventures, a small investment LLC. As the founder of the nonprofit Fund for Social Equity, Koide is committed to narrowing the racial wealth gap in the United States through philanthropic endeavors.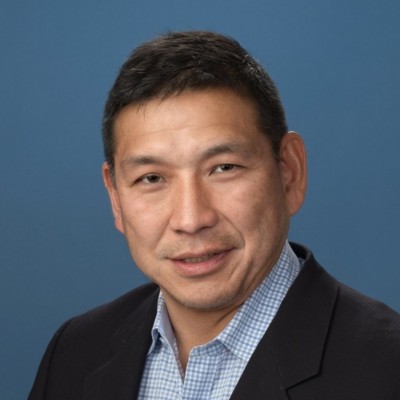 Koide's corporate career was built around his ability to manage primarily health and nutrition-oriented companies and brands. This includes tenures at the world's largest food and beverage corporations – Mars, Kraft, Danone and Campbell Soup/Pepperidge Farm. The knowledge and experience Koide gained at these firms will support the Institute's growth in the years to come.
"Mark Koide's extensive experience as a leader at some of the most influential food companies in the world is an invaluable benefit to Rodale Institute as our organization expands its operating capacity to serve major agricultural businesses in the United States and abroad," said Rodale Institute CEO Jeff Tkach. "I'm confident the Institute will be well-served with Mark as one of our most trusted advisors."
"I am honored to join the Board of Directors of this important institution as we face monumental sustainability issues," said Koide. "Hopefully I am able to support the operational team in delivering against the Institute's mission of enabling farmers to transition to regenerative organic agriculture systems."
In addition to his role on Rodale Institute's Board of Directors, Koide serves in an advisory capacity at the U.S. Asia Institute and the Marine Biological Laboratory at the University of Chicago.
Koide received his bachelor's degree at Brown University and his MBA at Northwestern University's Kellogg School of Management. An avid practitioner of a healthy, active lifestyle, Koide is an avid fly fisherman and competitive tennis player. He resides in New Jersey with his wife Karen and enjoys spending time with his three adult children.
ABOUT RODALE INSTITUTE: Rodale Institute is a 501(c)(3) nonprofit dedicated to growing the regenerative organic agriculture movement through rigorous research, farmer training, and education. The Institute's groundbreaking science and direct farmer support programs serve as a catalyst for change in farming and food production worldwide. Over its 75-year history, Rodale Institute has proven that organic farming is not only viable but essential to humanity's survival.