A Token of Our Appreciation
Thank you for choosing Rodale Institute as your host for this year's FORA All-Partner Meeting and Learning Journey.
We hope your visit has opened your eyes to the power of healthy soil as an integral component of healthy food, healthy people, and a healthy planet. Farmers hold the keys to human health – and Rodale Institute is their source for research-backed knowledge to farm for a healthier future and a stronger food system.
A Token of Our Appreciation
To thank you for your commitment to supporting regenerative agriculture, we'd like to offer each registered attendee a free gift!  Please choose from one of the following gift options and submit your choice on the form at the bottom of the page: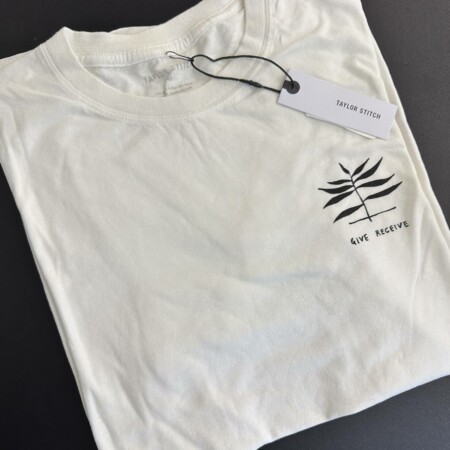 Give | Receive Tshirt
A Rodale Institute exclusive by Taylor Stitch
Rodale Institute and earth-friendly shirt maker Taylor Stitch partnered on this wonderful t-shirt, crafted with soft organic cotton and hemp and featuring the words "Give, Receive." This unisex shirt is available in sizes XS-2XL and in two colors: natural and navy.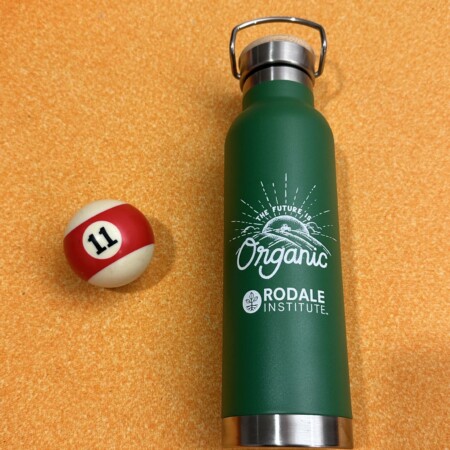 Reusable Water Bottle
Quench your thirst sustainable with this Rodale Institute reusable water bottle! This metal water bottle will keep your water cold for your next outdoor adventure or trip to the farmers market.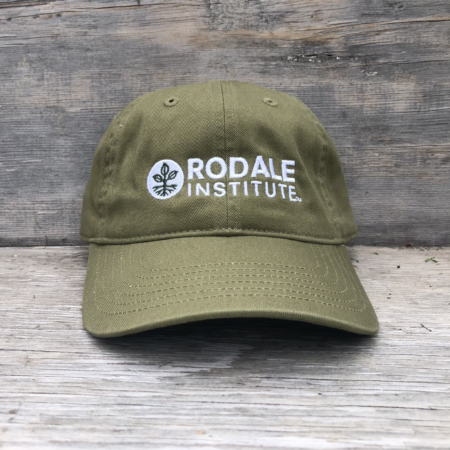 Rodale Institute Baseball Cap
Show your Rodale Institute Pride with our classic style ball cap. This hat, a favorite of our CEO Emeritus Jeff Moyer, is made of 100% organic cotton and comes in olive green.
Please indicate your gift selection on the form below:
Please allow 4 – 6 weeks to receive your gift.