Webinar: The Past, Present & Future of the Organic Movement, featuring 2020 OPA Winners

September 21, 2020 @ 2:00 pm

–

3:00 pm

EDT

VARIES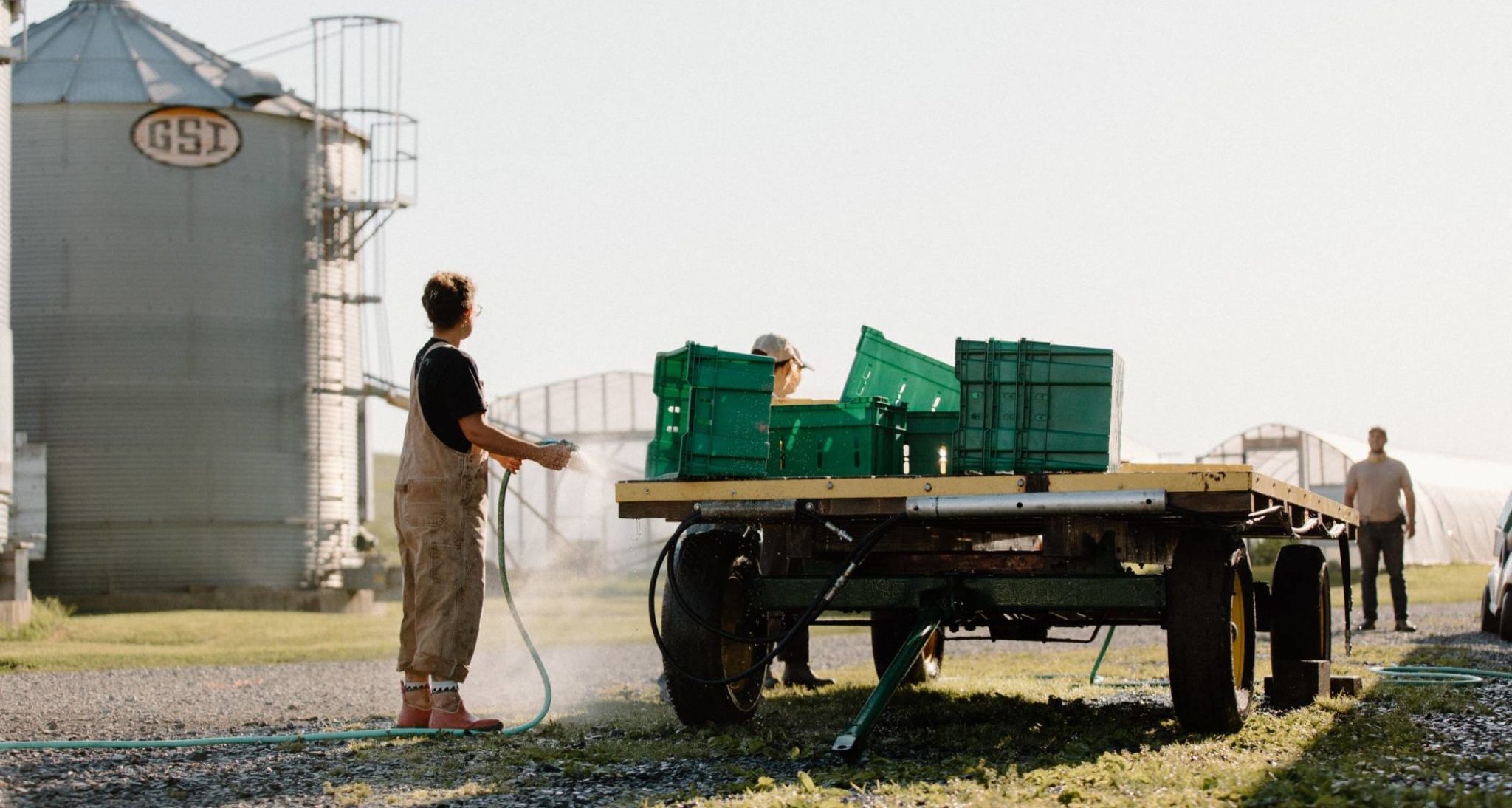 The Past, Present and Future of the Organic Movement – a live webinar featuring Rodale Institute 2020 Organic Pioneer Award Winners Katherine DiMatteo, Dr. Tyrone B. Hayes and Grant Lundberg
When you donate any amount during Organic Pioneer Month, you gain access to a live, virtual panel discussion with 2020 Organic Pioneer Award Winners! Moderated by Rodale Institute CEO Jeff Moyer, this webinar will cover the past, present and future of the organic movement.
Whether lobbying Capitol Hill for the development of the U.S. National Organic Program Standards, shaking up the pesticide industry with paradigm-shifting research, or building the foundation of organic and eco-farmed rice in the United States, one word can be used to sum up this year's Organic Pioneer Award winners: legacy.  Hear in their own words where the organic industry has been, where it stands now, and where it needs to go next in order to advance the organic movement.
To register, donate any amount, and we'll send you instructions to access!
Our Panelists
Tyrone B. Hayes, Ph.D.
Dr. Tyrone B. Hayes received his Bachelor's degree from Harvard University in 1989 and his Ph.D. from the Department of Integrative Biology at the University of California, Berkeley in 1993. After completing his Ph.D., he was hired as an Assistant Professor at UC Berkeley in 1994, promoted to Associate Professor with tenure in 2000, and to full Professor in 2003. Hayes' research focuses on developmental endocrinology with an emphasis on the role of endocrine-disrupting contaminants, particularly pesticides. He is interested in the impact of chemical contaminants on environmental health and public health, with specific attention to environmental justice and healthcare disparities.
Katherine DiMatteo
Katherine DiMatteo provides organizational management, and policy and regulatory consulting services to the organic sector.. She recently served as interim executive director of Pennsylvania Certified Organic and was formerly the executive director of the Organic Trade Association from 1990 to 2006. Katherine was instrumental in shaping the outcome of the U.S. National Organic Program standards and the U.N. Codex Guidelines for organically produced foods. She currently serves on the Fairtrade America Board of Directors and the Advisory Board of Protect Our Breasts. Katherine was a founding member of the Climate Collaborative and now serves on its management board. Previously she served as the president of IFOAM-Organics International Board of Directors and was a founding member of The Organic Center's Board of Directors.
The Lundberg Family
Lundberg Family Farms leads with a longer view of family, food, and organic farming. Albert, Frances, and their four sons—Eldon, Wendell, Harlan, and Homer—saw how the Dust Bowl stripped the land of its topsoil in the 1930's. When they moved to California, they decided to work in partnership with nature, becoming pioneers of organic farming. Since 1937, the Lundbergs have been growing healthy, great-tasting rice while tending to soil, air, water, and wildlife as carefully as their crops. In addition to farming organically, Lundberg Family Farms offsets its operations with 100% renewable energy, is ENERGY STAR certified, and maintains TRUE Zero Waste certification. It's all part of Lundberg's mission to nourish, conserve, and innovate for a healthier world.