We interviewed Organic Farmers Association members Karen, Fred, and their son William Lee about how they began farming organically.
For every edition of New Farm, OFA's magazine, we interview certified organic, OFA members from across the United States. Here is a brief Q&A with this farming family.
Why did you become farmers?
KAREN LEE: Fred's father and two partners operated the farm as wholesale conventional growers for many years. Fred and I met at Boston University—he was getting his master's in finance, and I studied nursing. When his father died, Fred came home to help manage the farm. I innocently offered to help.
We stayed in farming because we're serious types and wanted to do something that's bigger than ourselves. Growing food is important.
We were certified in 2007, but we'd been growing organically for five years before that. We had little children running through the fields, and we had concerns about their health and well-being.
The "USDA organic" label answers a lot of customers' questions. It lets us tell them that we are legitimate and have real standards.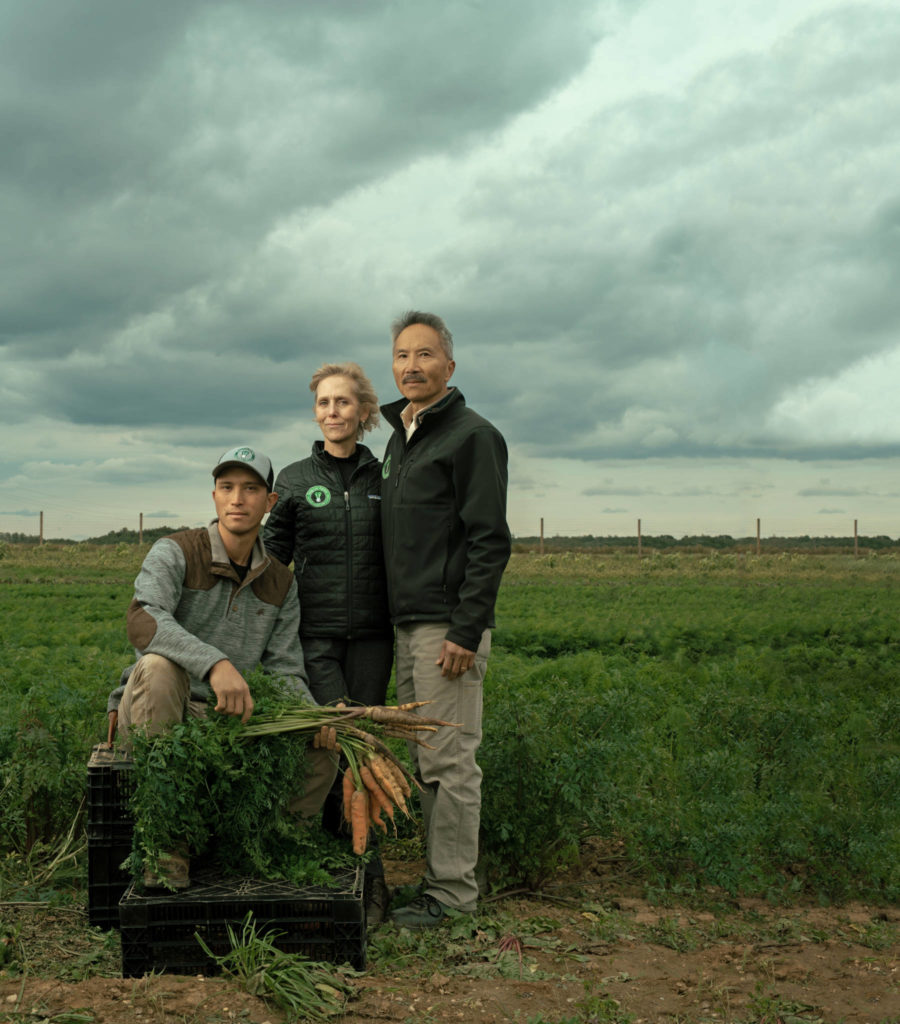 What are the toughest challenges you face as organic producers?
We're always educating customers about what it means to be certified organic and why our products cost a little more than conventional.
Labor is our second-greatest challenge. We're not highly mechanized, so we do a lot of work by hand. And the cost of labor is high.
What are the most valuable lessons you've learned since you started?
Everything we do affects our community and the environment. To stay committed to [our values] requires every ounce of our being—mental, emotional, and physical.
I used to get anxious about so many things. After all these years, I now stay calm, and I know we will get through whatever happens.
What is most rewarding about being organic farmers?
Doing work that has a greater purpose. We're inspiring others to make organic food a part of their stories, to respect and appreciate food and the people who produce it.
Why did you decide to become involved in Organic Farmers Association?
Having an organization to support what we do helps us to feel that our impact goes much further than it would if we were on our own.
FAST FACTS
Sang Lee Farms, Peconic, New York  
Farm size: 25 acres owned, 75 leased
Products: Specialty vegetables; value-added dressings, dips, and soups
First year farming: 1987
Organic certification: 2007
OFA membership: 2016
This article originally ran in the fall 2019 issue of New Farm Magazine, the magazine of the Organic Farmers Association. All OFA members receive a complimentary issue of New Farm annually. Join today.
For more updates on our research and programming, follow us on Facebook, Instagram, and Twitter.