Rodale Institute, the global leader in regenerative organic agriculture, is pleased to announce that Dr. Jennifer Taylor of Florida A&M University and Pedro A. Landa of Organización Internacional Agropecuaria (OIA) have been appointed to the nonprofit's Board of Directors.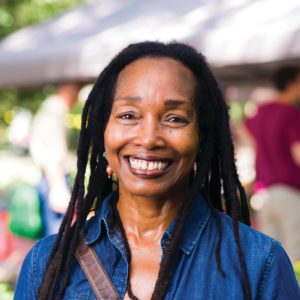 Both Dr. Taylor and Mr. Landa are lifelong organic agricultural professionals, who have worked tirelessly to advance the cause of organic farming methods in Georgia, Florida, Argentina, and beyond.
Dr. Taylor was named "Woman of the Year in Agriculture" by the Florida Department of Agriculture and Consumer Services in January. This honor is awarded to women who have made exceptional contributions to Florida agriculture. Dr. Taylor's focus on farmer education, hands-on training, and service to underserved communities spurred the Department to present her with the award.
Dr. Taylor is the owner of Lola's Organic Farm in Glenwood, Georgia, as well as Associate Professor and coordinator of the Small Farm Programs/Sustainable Agriculture Systems at Florida A&M University (FAMU). At FAMU she developed the Statewide Small Farm Program, a sustainable development program that focuses on education, training and technical assistance for underserved small farm populations.
Dr. Taylor served on the National Organic Standards Board for 5 years and currently serves as Board member on the Organic Farmers Association Governing Council and Policy Committee, IFOAM-NA, US Food Sovereignty Alliance, and Georgia Organics.
"I am mindful of the essential work that Rodale Institute is doing to grow and strengthen the organic movement," said Dr. Taylor. "It is with honor and gratitude that I accept this opportunity to work and serve as member of the Rodale Institute Board of Directors."
Dr. Taylor was also a 2019 recipient of Rodale Institute's Organic Pioneer Award, which each year is awarded to a farmer, scientist, and businessperson. This honor recognizes leaders in the organic movement that are leading the charge towards an organic food system.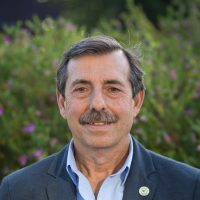 Pedro A. Landa is an Agricultural Engineer and the founder and Technical Director of Organización Internacional Agropecuaria (OIA), an Argentine certification body, dedicated since its beginning to organic production with international scopes.
Mr. Landa was a founding member of Argentine organizations such as MAPO (Argentine Movement for Organic Production) and CACER (Argentine Chamber of Certification). Mr. Landa is also an ISO 9001 Lead Auditor, with a long experience in auditing Quality Management Systems.
Mr. Landa has been a longtime partner of Rodale Institute in the global organic movement, facilitating international visits between the Institute and OIA on numerous occasions.
"Rodale Institute is humbled to welcome Dr. Jennifer Taylor and Pedro Landa to the Rodale Institute Board of Directors," said Jeff Moyer, Rodale Institute CEO. "It is a testament to the strength of the organic movement that we have such dedicated and innovative leaders helping us to advance our mission."
Dr. Taylor and Mr. Landa will join other members of the Rodale Institute Board of Directors, such as Tender Greens co-founder Erik Oberholtzer, Nara Organics CEO Esther Park-Hallam, and other organic leaders, to advance the mission of the Institute to improve the health of people and the planet. The Board of Directors is currently co-chaired by Maya Rodale, author and fourth-generation Rodale family member, and Roberta Lang, retired General Counsel and Global Vice President of Legal Affairs for Whole Foods Market.
For more updates on our research and programming, follow us on Facebook, Instagram, and Twitter.