Thank you for joining us in healing the world.
By connecting with Rodale Institute over email, you've gained access to the leading research, facts and news about organic farming, organic food and the issues you care about.
Together we can harness the power of regenerative organic agriculture to secure the future health of the planet and to transform lives.
Because the future is organic.
Show Your Organic Pride
Wear your passion on your sleeve...or your bumper, shoulder or head!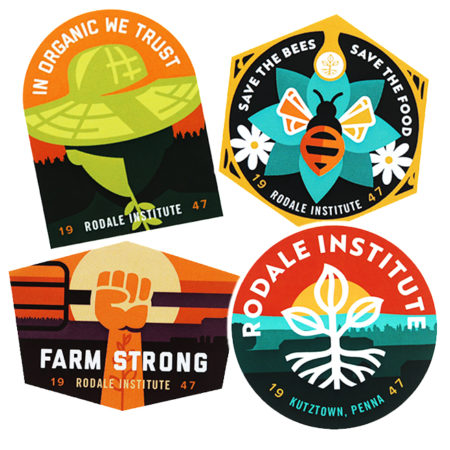 Sticker (4-Pack)
$10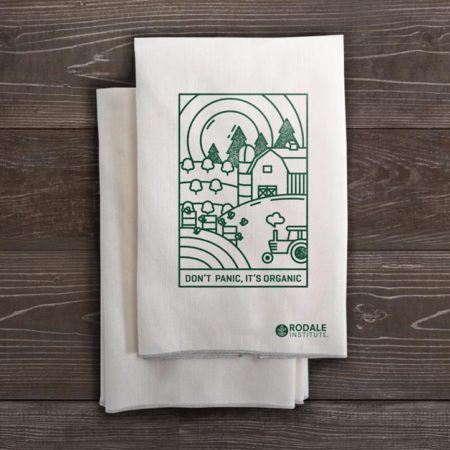 Tea Towel
$25
"Don't Panic, It's Organic" 100% organic cotton tea towel.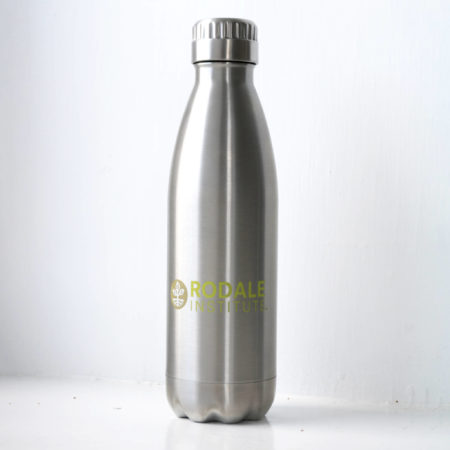 Rodale Institute Water Bottle
$50
Rodale Institute branded Klean Kanteen insulated reusable water bottle.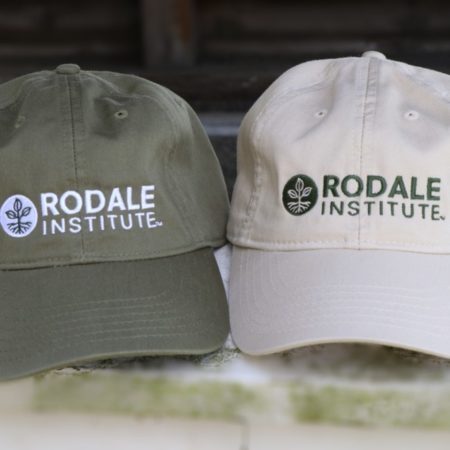 Rodale Institute Hat
$100
Rodale Institute branded organic hat in forest green.