Rodale Institute Farmers Markets
Our farmers markets offer a wide selection of organic produce and pasture-raised proteins to families in the Lehigh Valley and Berks County areas.
You can purchase Rodale Institute's organic produce by visiting our mobile farmers markets, where we also carry meats, bread, cheese and other local items. These sites accept SNAP, WIC and Farmers' Market Nutrition Program vouchers.
We're sorry to announce that as of 2022, we will no longer be offering Rodale Institute farm shares. Fresh produce from our farm will instead be available for purchase à la carte at the farmers markets listed below.
Visit Us at a Market
Our markets are open to anyone who wishes to purchase Rodale Institute produce and meat à la carte. We also offer bread, cheese, and honey from other local, organic vendors. During the growing season (June to October), visit us at these sites:
Rodale Institute Visitor Center
611 Siegfriedale Road, Kutztown, PA
Thursdays, 10 AM – 5 PM
Penn Street Market
638 Penn Street, Reading, PA
Thursdays, 10 AM – 2 PM
Allentown YMCA
425 South 15th Street, Allentown, PA
Saturdays, 9 AM – 1 PM
Thanks to Buy Fresh Buy Local, our site at the YMCA offers double SNAP benefits! Individuals paying with Supplemental Nutrition Assistance Program (SNAP) benefits will receive half off the price of produce (up to $10 off) when purchasing. All market sites also accept Farmers Market Nutrition Program and WIC vouchers.
Why buy from Rodale Institute?
Purchasing vegetables from our farmers markets directly supports Rodale Institute's Farmer Training (RIFT) program, which teaches the next generation of regenerative organic farmers.
We accept federal SNAP dollars so that you can purchase fresh, healthy foods within your budget.
By purchasing food from our farmers markets, you become a stakeholder in Rodale Institute and a direct supporter of your local food economy.
Mobile Market
Our Mobile Market is a portable farm stand that expands our reach and brings healthy food to more people, especially communities underserved for fresh organic fruits and vegetables. Check us out on Saturdays during the growing season at our YMCA market site!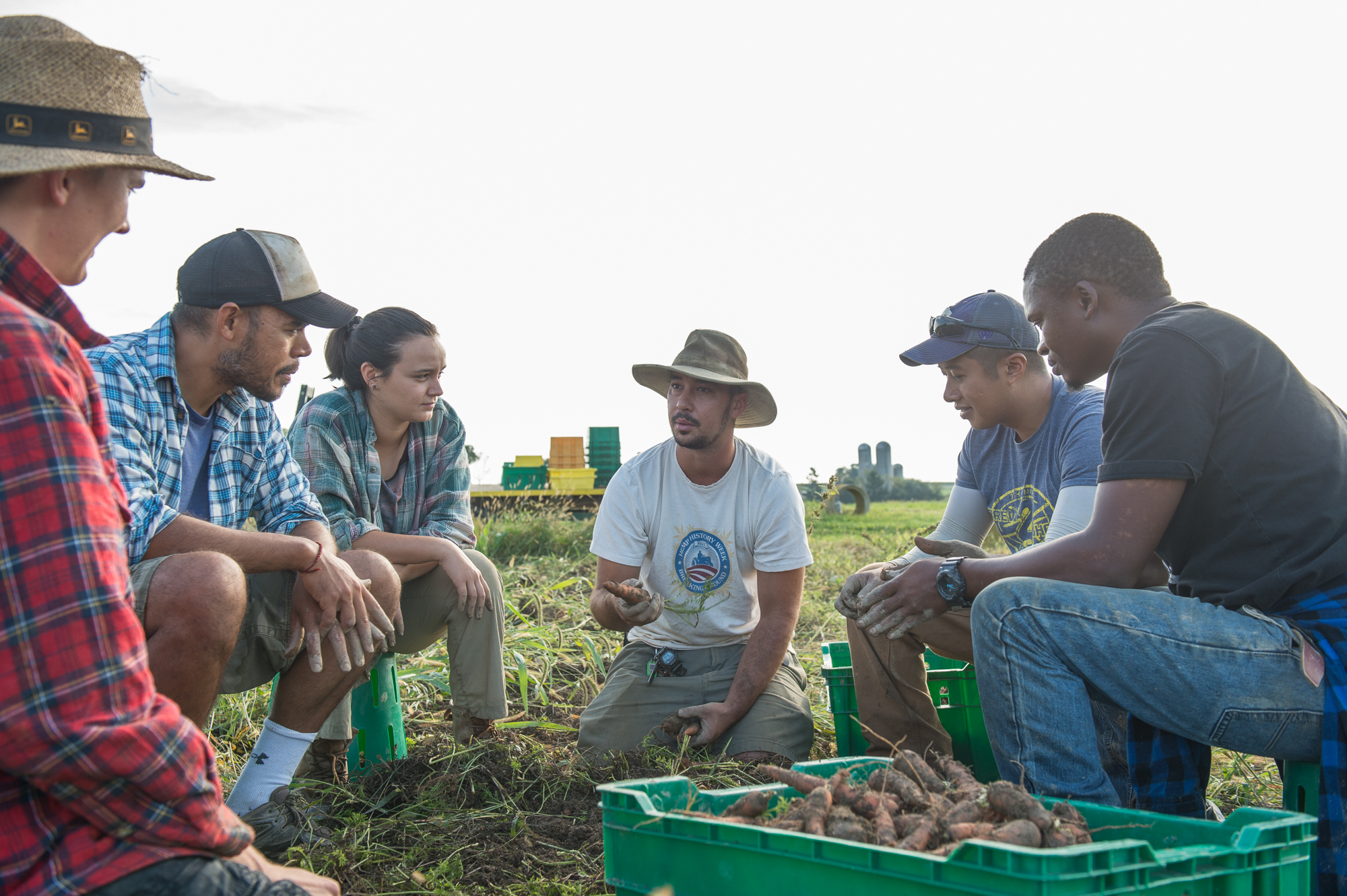 Support for our farmers markets is generously supplied by: