Farm-to-Healthcare Immersion
Learn from the experts how to create a farm-to-hospital model in your community.
November 16-17, 2023
St. Luke's Hospital, Anderson Campus
Easton, Pennsylvania
In October 2022, Rodale Institute's inaugural Regenerative Healthcare Conference convened healthcare practitioners for 4 days of groundbreaking programming about food as medicine, linking soil health and human health. Following the overwhelmingly successful first year conference, demand for knowledge about how to implement similar programs skyrocketed. In response, Rodale Institute is announcing the 2023 Farm to Healthcare Immersion, a 2-day conference designed to provide step-by-step guidance on how to create a successful farm-to-institute model.
This in-person event is tailored to healthcare and hospital executives, administrators of long-term care, nursing homes, independent and assisted living facilities, and food service providers, among other institutional leaders. Attendees will learn how to adopt, scale, and leverage a farm-to-institution model to elevate both patient outcomes and brand.
This program is presented in Partnership with St. Luke's University Health Network – Anderson Campus.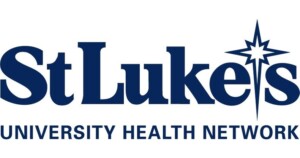 Scroll to register below.
Conference Overview
The Immersion will be hosted from November 16-17, 2023 at the St. Luke's University Health Network's Anderson Hospital campus in Easton, Pennsylvania, home to the St. Luke's – Rodale Institute Organic Farm. Attendees will learn about the benefits of farm-to-institution models from a successful case study at St. Luke's Anderson, how to navigate start-up challenges and buy-in, and how to create health from the soil up.
Administrators on the leading edge of transformative change in healthcare will have the opportunity to engage with Rodale Institute's Organic Consulting team, alongside a network of innovators curious about how to bring nutrient-dense, organic food into their operations.
Topics Include:
The St. Luke's-Rodale Institute Farm-to-Hospital Model
Farm-to-healthcare models: from retirement communities to urban rooftop farms
Farmer Roundtable: How to Build & Sustain Relationships
Regenerative Healthcare: A Food as Medicine Approach to Patient Care & Healthcare systems
Soil health & human health: A critical intersection
Institutional Buy-In: Engaging Multiple Stakeholders
Growing a Farm: Challenges & Solutions for Effective Implementation
Food Service Providers: From Farm to Plate
Produce Prescription Programs:
Leveraging Medicaid/Medicare for optimal patient health
Integration of food as medicine, vegetable Rx programs, & medically tailored meals
Financing Farm-to-Healthcare
St. Luke's Community health programs, Implementation, & Outcomes
Full speaker list and conference agenda coming soon!
The History
Since 2014, Rodale Institute and St. Luke's University Health Network have been growing their partnership through an innovative farm-to-hospital model. This model allows for nutrient-dense, organic food to make its way from a 14-acre farm on-site at the hospital into the hospital cafeteria and onto patient's plates as well as in CSAs for hospital employees.
Through the Farm-to-Healthcare Immersion, we will show how this model can be implemented at other institutions such as hospitals, schools, and retirement communities.
About the 2022 Event
Registration for the event will include a personalized walking tour of all aspects of the St. Luke's farm-to-hospital model, as well as a high-value start-up kit designed by Rodale Institute's Consulting team to begin your journey to integrating nutrient dense, farm-fresh produce into your own institution.
Sponsorship Opportunities
If you are interested in exploring sponsorship opportunities for the 2023 Farm-to-Healthcare Immersion, please contact Nadine.Clopton@RodaleInstitute.org.