May 7, 2021 @ 10:00 am

–

4:00 pm

EDT

|

Recurring Event

(See all)

An event every day that begins at 10:00 am, repeating until May 8, 2021

FREE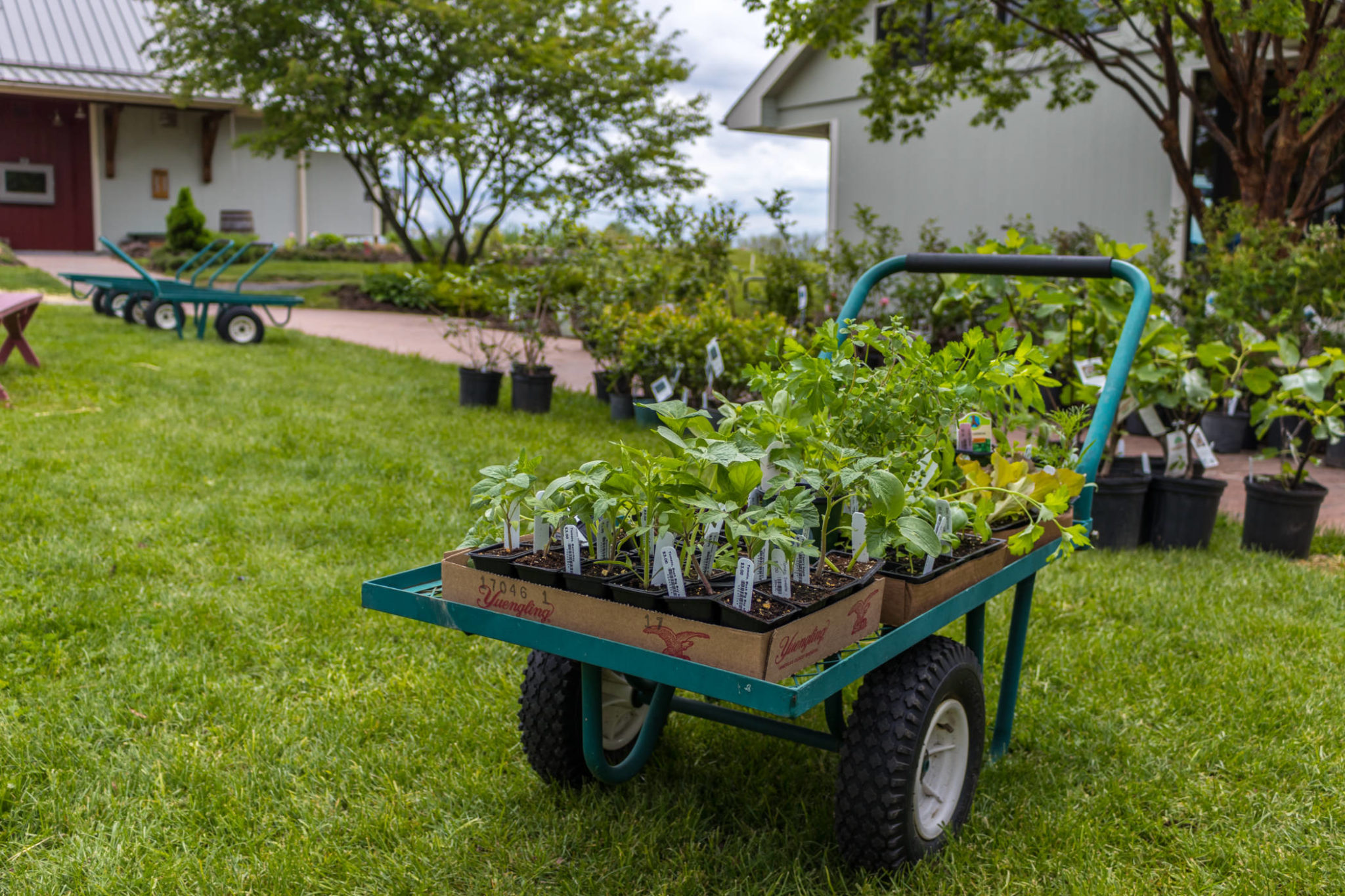 It's the day you've been waiting for: come to Rodale Institute and get all your summer garden plants (and maybe a Mother's Day gift)!
We have everything you need to get your organic garden growing. Purchase certified organic plants (including vegetables, herbs and flowers) compost, seeds, soil and more! Rodale Institute's organic gardening experts will be on hand to answer questions about the best plants for your needs.
There is no admission fee for this event.
All plants will be sold in-person first-come first-serve. Please see below for a list of seedlings we will have available.
Basil, Amethyst Improved (purple genovese)
Chamomile
Eggplant, White Star
Marigold, Happy Day Mix
Sweet Pepper, Escamillo
Tomato, Granadero
Basil, Aroma 2
Cherry Tomato Mix (Sun Gold/Black Cherry)
Eucalyptus, Silver Drop
Nasturtium Kaleidoscope Mix
Sweet Pepper, Glow
Tomato, Great White
Basil, Blue Spice
Cilantro
Gazania, New Day Mix
Okra, Clemson Spineless
Sweet Pepper, Jimmy Nardello
Tomato, Iron Lady
Basil, Cardinal Red Flowered
Cosmos, Cosmic Mix
Heirloom Tomato Mix (Amish Paste/Rutgers/Brandywine)
Onion, Almagro (yellow)
Sweet Pepper, Lipstick
Tomato, Martha Washington
Basil, Cinnamon
Crenshaw Melon, Lilly
Herb Fennel Bronze/Green
Onion, Bridewhite
Sweet Pepper, Lunchbox
Tomato, Primo Red
Basil, Citrus
Cucumber, Burpless 26
Herb Sage
Oregano, Greek
Sweet Pepper, Shishito
Tomato, Red Pearl
Basil, Greek
Cucumber, Itachi
Honeydew Melon, Honey Orange
Parsley, Italian Dark Green
Sweet Pepper, Stocky Red Roaster
Tomato, Rutgers
Basil, Italian Large Leaf
Cucumber, Little Leaf
Hot Pepper Mix (Jalapeno/Cayenne/Habanero)
Parsley, Peione (flat leaf)
Sweet Pepper, Sweet Banana
Tomato, Speckled Roman
Basil, Prospera
Cucumber, Marketmore
Hot Pepper, Carolina Reaper
Perennial Herb Combo
Sweet Pepper, Truhart
Tomato, Sungold
Basil, Red Rubin
Cucumber, Salt & Pepper
Hot Pepper, Early Jalapeno
Rosemary
Thunbergia, Susie White
Tomato, Sweet and Neat (mini)
Basil, Rutgers Devotion (genovese)
Cucumber, Specialty Mix
Hot Pepper, Ghost
Salvia, Victoria Blue
Thyme, Summer
Tomato, Tasmanian Chocolate
Basil, Rutgers Devotion (genovese)-6 pk
Cucumber, Suyo Long
Hot Pepper, Habanero
Scarlet Runner Bean
Tomatillo, Toma Verde
Watermelon, Crimson Sweet
Basil, Sacred
Dahlia, Figaro Mix
Hot Pepper, Jalafuego
Squash, Multipik
Tomato, Big Beef
Watermelon, Sugar Baby
Basil, Sweet Thai
Determinate Tomato Mix (bush type red tomatoes)
Hot Pepper, Numex Joe Parker
Summer Squash, Early Crookneck
Tomato, Black Cherry
Zinnia, County Fair Mix
Basil, Tuscan
Dill
Hot Pepper, Ring-O-Fire
Summer Squash, Y-Star (patty pan)
Tomato, Brandywine
Zucchini, Dunja
Bell Pepper Mix
Eggplant, Annina
Hot Pepper, Trinidad Scorpion
Sweet Alyssum
Tomato, Buffalo Sun
Zucchini, Green Machine
Calendula, Pacific Beauty
Eggplant, Fairy Tale
Impatiens, Super Elfen Paradise Mix
Sweet Bell Pepper, Sweet Sunrise
Tomato, Carolina Gold
Canna Lily
Eggplant, Paloma
Japanese Morning Glory, Early Call Mix
Sweet Marjoram
Tomato, Emmylou
Cantaloupe, Sarah's Choice
Eggplant, Rosa Bianca
Kale Black Magic
Sweet Pepper, Aura
Tomato, Galahad
Catnip
Eggplant, Traviata
Lavender, Hidcote Blue
Sweet Pepper, Carmen
Tomato, German Johnson