Program Introduction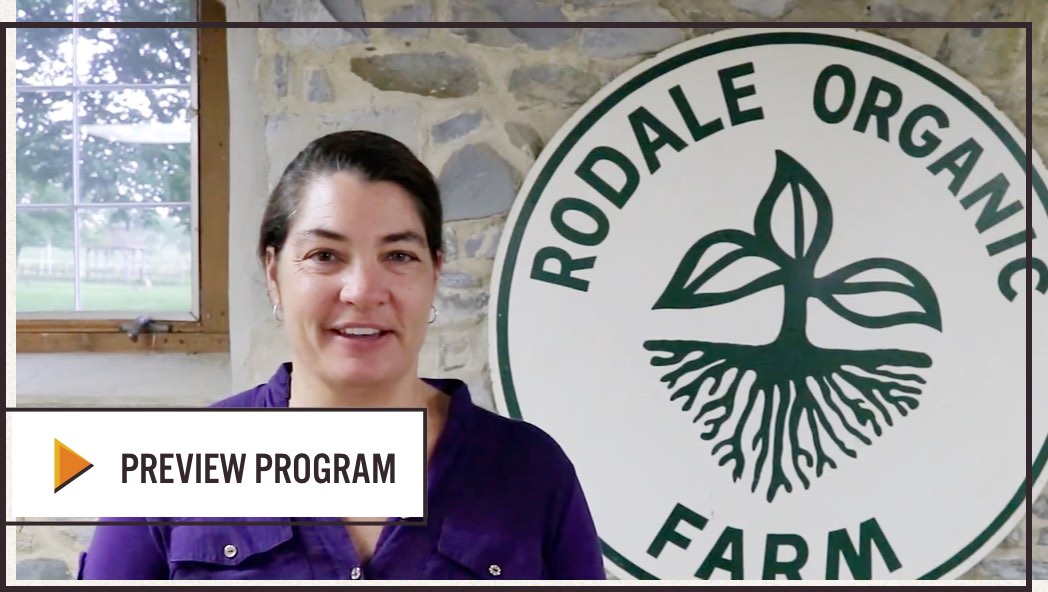 School gardens are an excellent way to teach young children about where their food comes from and help kids start learning healthy eating habits young! But where do you start? Rodale Institute, the birthplace of the organic movement, has put together this resource "My First Garden," to help teachers integrate school gardens into their classroom curriculum. Use these 5 lesson plans, including "Where Food Comes From," "How Seeds Grow," "Planting a Garden," "Harvesting and Tasting," and "Visit a Farm." Each lesson comes with a video tutorial, activities, printable resources, books to read, crafts, and snacks to get all the senses involved in learning!
This curriculum is designed for preschool or kindergarten children, but could be adapted to suit early elementary school needs.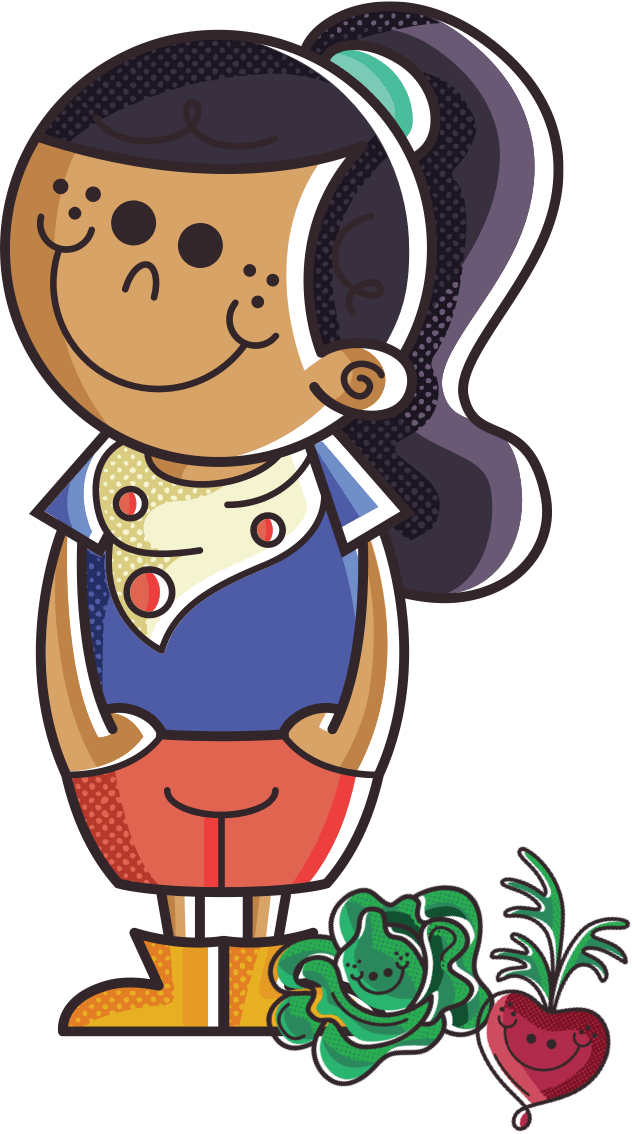 Program Timing
The timing of the Head Start Healthy Start curriculum can be very flexible to suit your needs or regional climate. However, as with any educational unit, planning is very important for success and maximum benefits.
The program can be conducted in the spring, summer or fall depending on what works best for you and your class. The most important part of your scheduling will be starting your seeds (Lesson 2) in order to reap the harvest in a timely manner that coordinates with your school calendar and regional weather conditions. The rest of the curriculum will fall into place around these criteria.
Program Timing


Spring

For the spring, fast-growing, cold-hardy crops such as lettuce, kale, radishes, Swiss chard, spinach, cilantro, peas, baby salad mix, and bok choy are recommended. If you live in a temperate region, the first thing that you need to research is your last frost dates. You should plan to start your seeds in the classroom (Lesson 2) two months before that date.

For example, if your last frost date is May 1st, plant your seeds by March 1st. In this timeline you will begin teaching Lesson 1 of the curriculum one to two weeks before starting your seeds (mid to late February). You will also need to transplant into your outdoor garden (Lesson 3) as close as possible to this last frost date (or earlier if you plant cold hardy crops so you can collect the harvest and have your tasting party (Lesson 4) before the students are dismissed for summer vacation).
Sample Calendar for May 1st Frost Date:
Program Timing


Fall

The nice thing about conducting the program in the fall is that if you start in late August or early September, you actually have more time to let your crops mature depending on your bio-region. In the fall, fast-growing, cold-hardy crops such as lettuce, kale, radishes, carrots, Swiss chard, spinach, cilantro, peas, baby salad mix, and bok choy are also recommended. If you live in a temperate region, you need to research your first frost dates. You should plan to start your seeds in the classroom (Lesson 2) at least two months before that date.
Sample Calendar for November 1st frost date:
Program Timing


Summer

When conducting this program in the summer, heat-loving crops are recommended such as beans, cucumbers, zucchini, tomatoes, peppers, and basil. These varieties are tender and will not tolerate frost of any kind, however they do take longer to mature, so depending on the timeline of your summer program, it might make sense to start the plants that you will use in the garden long before the program begins, or buy seedlings to maximize efficiency of program timing during the hot season. The transplanting into the garden (Lesson 3) should happen immediately for a summer timeline so the plants have time to mature before the end of the program.

For Lesson 2 of a summer session it is recommended that the students do sprouting in the classroom. To get the experience of planting seeds, students can additionally start seedlings that could be planted in the summer to be harvested in mid-fall such as broccoli, cabbage, carrots, or beets. This is a good idea especially if some student participation rolls over from summer into fall.

Please Note

These seeds will not mature into edible crops before the end of summer. Use the heat-loving seedlings recommended to harvest for your tasting party.
Sample Calendar beginning June 1st - 10th:
About Rodale Institute
Rodale Institute was founded in 1947 by J.I. Rodale and is considered the birthplace of organic agriculture in this country. After World War II, chemical pesticides became a significant input in our food production systems; Rodale's own health struggles inspired him to analyze the agricultural systems of the times and begin researching how the foods that we put into our bodies can have an impact on overall health. It seemed to him that ingesting food contaminated with toxic chemicals used to kill pests or boost soil fertility must have some negative repercussions on environmental and human health and that there must be a positive alternative to raising food in a way that supports both environmental and community health. Today we know this to be true.
Seventy years ago, he wrote his simple philosophy on a blackboard: "Healthy Soil = Healthy Food = Healthy People." This has become the mantra behind the research conducted at Rodale Institute and it has become our goal to share these ideals and scientific data with the global community to promote organic agriculture practices free of synthetic chemicals, inform the public about the true costs of our food system, and encourage consumers to support a healthier, more sustainable system by choosing organic.
We hope that you enjoy this program and encourage you to share your experiences, photos, and suggestions with us to make Head Start Healthy Start easy, effective, and fun for more teachers to incorporate into their classrooms.