2022 Organic Pioneer Awards RSVP
You're invited! Join Rodale Institute for an evening under the stars at the 12th Annual Organic Pioneer Awards.
September 17, 2022
5 – 9 PM
Kutztown, Pennsylvania
Rodale Institute invites you to deepen your connection to the regenerative organic movement by attending our most prestigious event of the year. This invite-only dinner and award ceremony will feature a seasonal, farm-to-table dinner on our historic farm. Join us for this exclusive celebration as we recognize our 2022 Organic Pioneer Award Winners.
Limited seats available for this invite-only event. Please RSVP below to reserve your spot.
An Intimate Farm-to-Table Experience
Experience Rodale Institute like never before at the 2022 Organic Pioneer Awards, featuring:
Cocktails and hors d'oeuvres with live music
A wagon tour around the farm bringing to life our cutting-edge research and field work
A seasonal dinner prepared using produce and proteins from Rodale Institute's very own organic farm by chefs from Dundore & Heister
Dress Code is Farm Smart Attire
Farm Smart attire can be defined as comfortable cocktail attire with a farm flair. This could mean jeans or khakis, untucked shirt, a blazer or denim shirt, a dress or skirt. For ease of walking on grassy surfaces, flat closed-toe shoes such as boots, flats or wedge heels are recommended. Because we will be out on the farm, please choose attire that is appropriate for the temperature, and please know that mud is farm-chic!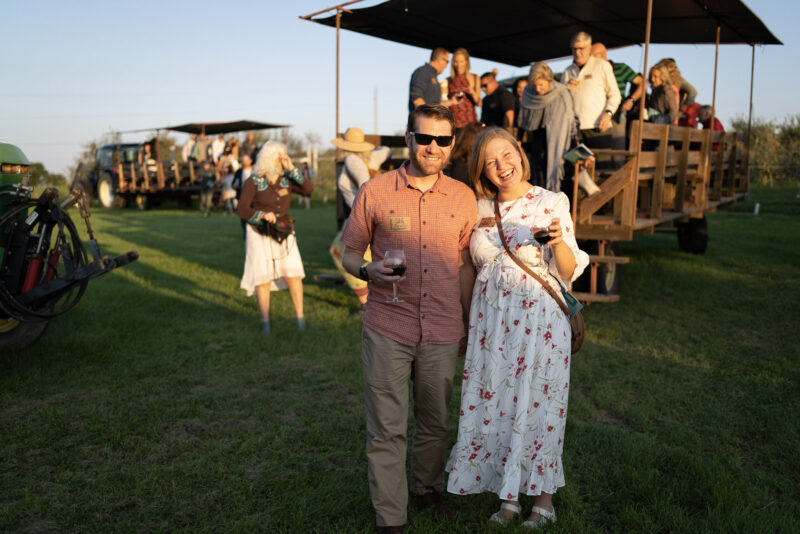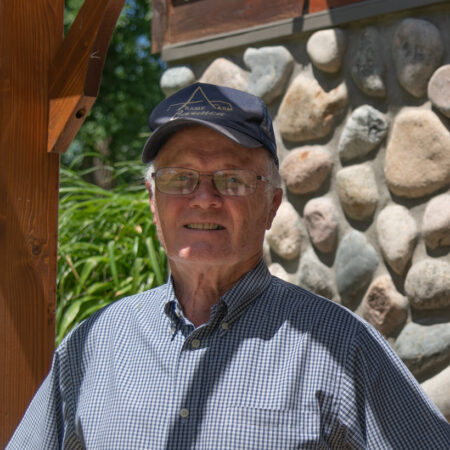 Carmen Fernholz
Carmen Fernholz is a family farmer from Madison in western Minnesota. After a short career of 6 years in public education he and his wife Sally bought an 80-acre farm which over some 46 years has grown to over 400 acres today. From the beginning he was interested in organic production after memories of seeing the Rodale publication Organic Gardening and Farming magazine in the house where he grew up.
Most of his farming career has been centered around organizing farmers. In the 1980's he worked at the state legislature and helped secure start up funds for advancing organic certification in Minnesota. While securing funding from the Minnesota State Legislature he helped lead an organic certification organization Organic Growers and Buyers Association in an effort to advance organic certification on a national level. Much of this effort in certification became part of the language for the national organic standards.
In the 1980's he was also part of an organic farmer network sponsored by the Rodale Institute that brought together organic farmers from across the Midwest to share their own experiences with organic farmers. This group was structured to help fulfill the need for reliable agronomic information in the early days of organic farming growth when public institutions were yet to become aware of this need.
In 1992 he helped spearhead an effort that brought together a number of independent organic crop producer coops under a single organization called Organic Farmers Agency for Relationship Marketing. OFARM as it is known allows for these coop farmer members to approach the market with a unified voice.
His relationship with the University of Minnesota has been on going and continues even today. Over the years he has served in leadership roles for the Minnesota Institute for Sustainable Agriculture, the Regional Sustainable Development Partnership and occupied the Endowed Chair in Sustainable Agriculture Systems. He is currently heading up the establishment of a new farmer coop, Perennial Promise Growers Coop to assist the University and farmers in growing and marketing new perennial and winter annual crops. He was the first grower to market a certified organic perennial wheat MN Clearwater under the Kernza trademark.
In 2010 he was awarded the Alumni Achievement Award from St. John's University (Minnesota). In 2005 he was honored by Marbleseed (formerly MOSES) as their Organic Farmer of the Year. He has been honored as Conservation Farmer of the Year in his home county. And in 2015 received the Friend of Agriculture Award from the Minnesota Association of Extension Agricultural Professionals.
However, he considers one of his most rewarding achievements as that of helping a young neighbor family transition to organic production and who are now directing the day-to-day operations on the farm.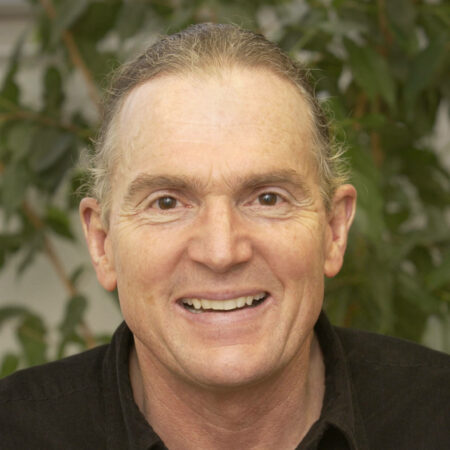 Dr. John Reganold
Regents Professor of Soil Science & Agroecology at Washington State University
Dr. John Reganold has shaped his career by his interest in agriculture and soil science, receiving his Ph.D. in Soil Science from the University of California at Davis. He joined Washington State University in 1983 and is currently Regents Professor of Soil Science and Agroecology. He has spent almost 40 years bringing a blend of innovative research and teaching on sustainable farming systems into the mainstream of higher education and food production. Dr. Reganold has more than 200 publications in scientific journals, magazines, and proceedings, including Science, Nature, and Scientific American. His research has measured the effects of organic, integrated, and conventional farming systems on productivity, financial performance, and environmental quality on five continents. He has taught more than 4,000 undergraduate students in soil science courses and received his university's highest honors and national teaching and research awards. He has also spearheaded the development of the first undergraduate 4-year major in Organic and Sustainable Agriculture at Washington State University. His former graduate students are on the front lines of sustainability around the world, bringing food security to sub-Saharan Africa for the U.S. Agency for International Development, adapting quinoa to the salty soils of Utah, working on agroecology for Pacific Foods in Oregon, and turning wastes into resources in Haiti.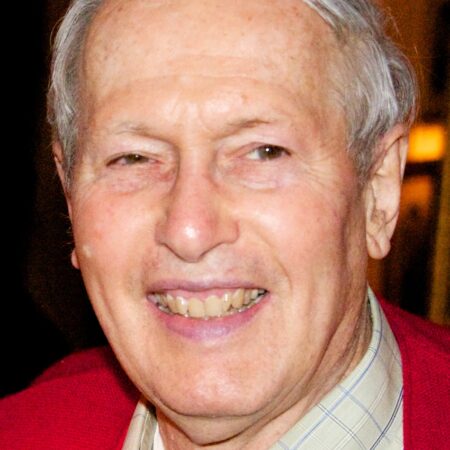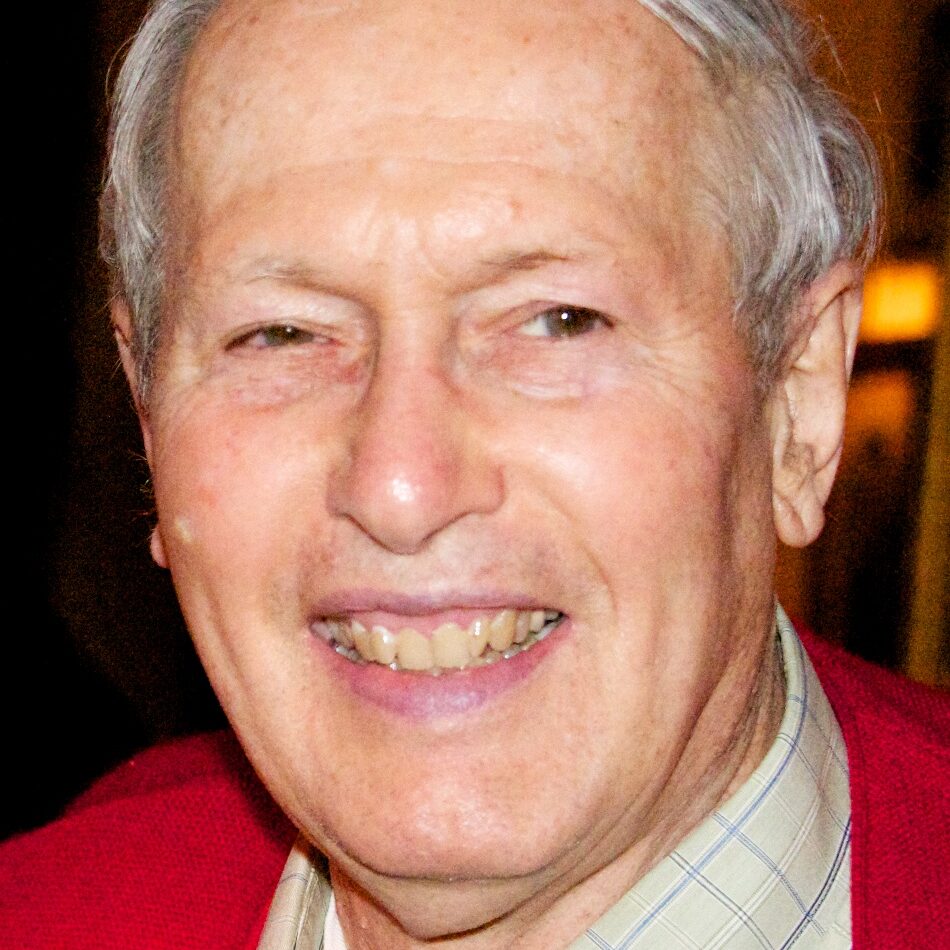 Elwood Richard
Founder of NOW Foods
Elwood Richard, founder of NOW Foods, passed away after a lengthy battle with cancer in April 2017, but is remembered for his significant impact on the natural products industry through the decades. His introduction to natural foods began nearly 20 years before he founded NOW Foods in 1968, when his father Paul Richard bought Fearn Soya and developed the industry's first protein supplement product. In 1960 Elwood, with a Bachelor of Science degree in Chemistry from Monmouth University and graduate studies in Physical Chemistry and Biochemistry at Indiana University, stepped in to run Fearn after his father's death, with input from his brothers Bill and Lou. In 1962 Elwood opened his first natural health food store, the Health House, and today the suburban Chicago retail chain, renamed The Fruitful Yield, operates 13 stores. In 1968 Elwood founded NOW Foods. His brother Lou would later join the company full time, and he and Elwood together worked to start the NNFA (NPA) Standards Committee.
Elwood led NOW through decades of growth, expanding product lines and manufacturing facilities, yet never wavered from his original belief that good health should be available to everyone, not just the affluent. He also ensured that the company's mission of empowering people to lead healthier lives would never be compromised by short-term profit demands. Through his legacy planning and gifting of shares to family members, NOW currently has 45 Richard family member owners and is well positioned for future generations.
When Elwood retired as CEO in 2005, succeeded by long-time NOW employee Al Powers, he stayed very much involved in the business and the industry as NOW Board of Directors Chair, and a member of the NOW Advocacy Team, the NOW Strategy Team and the NOW Environmental Team. He was also on the Managing Board of the Natural Health Research Institute, an organization he founded that is committed to informing consumers, scientists, the media, policymakers and legislators about scientific evidence on the usefulness and cost-effectiveness of diet, supplements and a healthy lifestyle to improve health and wellness.
Elwood Richard was honored by the industry he served for so many decades with numerous awards, including induction into the New Hope Hall of Legends, the Natural Products Association (NPA) Lifetime Achievement Award, the Nutrition Business Journal's Lifetime Achievement Award, the NNFA Crusader Award, and the American Herbal Products Association (AHPA) Visionary Award.
Questions?
For questions about this year's Organic Pioneer Awards, please contact Annie Brown, Vice President of Development, at Annie.Brown@RodaleInstitute.org.