2021 Organic Pioneer Awards RSVP
You're invited! Join Rodale Institute for an evening under the stars at the 11th Annual Organic Pioneer Awards.
September 11, 2021
5 – 9 PM
Kutztown, Pennsylvania
Rodale Institute invites you to deepen your connection to the regenerative organic movement by attending our most prestigious event of the year. This exclusive, invite-only dinner and celebration will feature a progressive style dinner inspired by the seasons at scenic locations throughout our farm, while recognizing our 2021 Organic Pioneer Award Winners.
To protect the safety and health of our guests, and to limit the capacity, this event is by invitation only. Rodale Institute will follow all federal and state COVID-19 guidelines.
An Intimate Farm-to-Table Experience
Experience Rodale Institute like never before at the 2021 Organic Pioneer Awards, featuring:
Cocktails and hors d'oeuvres by the pond with live music
A wagon tour around the farm bringing to life our cutting-edge research and field work
Dinner prepared by local, prominent chefs in our organic apple orchard, immersing guests in the beauty and tranquility of Rodale Institute's experimental farm
Dessert under the stars in the field at the foot of our historic Pennsylvania Dutch bank barn
Special unveiling of an important new chapter in Rodale Institute's mission
Dress Code is Farm Smart Attire
Farm Smart attire can be defined as comfortable cocktail attire with a farm flair. This could mean jeans or khakis, untucked shirt, a blazer or denim shirt, a dress or skirt. For ease of walking on grassy surfaces, flat closed-toe shoes such as boots, flats or wedge heels are recommended. Because we will be out on the farm, please choose attire that is appropriate for the temperature, and please know that mud is farm-chic!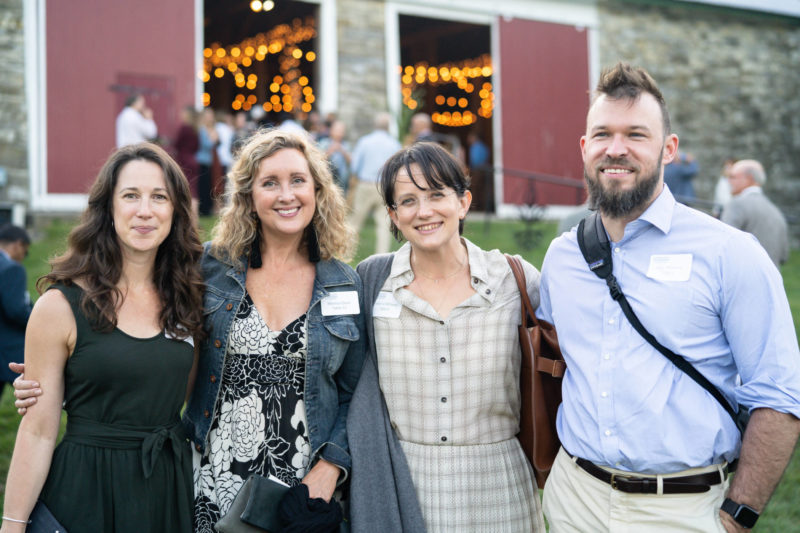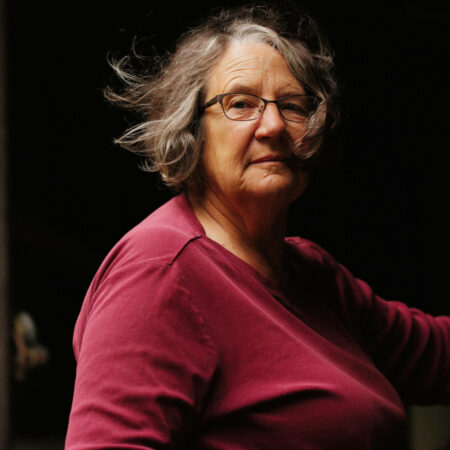 Denise O'Brien
Denise O'Brien is a farmer and community activist from Atlantic, Iowa. She has farmed with her husband, Larry Harris, for 45 years. She is a wife, mother and grandmother. Denise and Larry maintain seventeen acres of the original Harris farm, 5 of which are in certified organic fruit and vegetable production incorporating a high tunnel and greenhouse for starter plants. O'Brien also raises turkeys for the fresh Thanksgiving market. Denise loves the physical and mental challenge that organic vegetable production offers her aging body. By farming, Denise has had numerous opportunities to work within the agricultural community by working on policy development on the state, national and international level and becoming involved in the community of women farmers and land owners, local food systems and conservation issues. Throughout her farming career, Denise has been involved in her community as well as in the agricultural sector. She is the co-founder of Women Food and Agriculture Network. She is past Chair of the Board of Directors for Pesticide Action Network of North America. Denise also helped found and served on the board of Sustainable Iowa Land Trust, an organization that helps establish beginning farmers and uses easements to preserve land for food production in Iowa. She currently serves on the board of the Iowa Organic Association, is the Chair for the county Democratic Party and is an Assistant Soil and Water Commissioner. O'Brien served as an Agriculture Advisor in Afghanistan from 2011 to 2012 and used that experience to deepen her knowledge of women farmers on an international level.
Denise has received numerous awards for her community achievements and accomplishments and was inducted into Iowa's Women's Hall of Fame in 2000. She has run for numerous public offices from school board to the Iowa Secretary of Agriculture in 2006 to running for the Iowa Legislature in 2018. Never winning but always willing to step forward!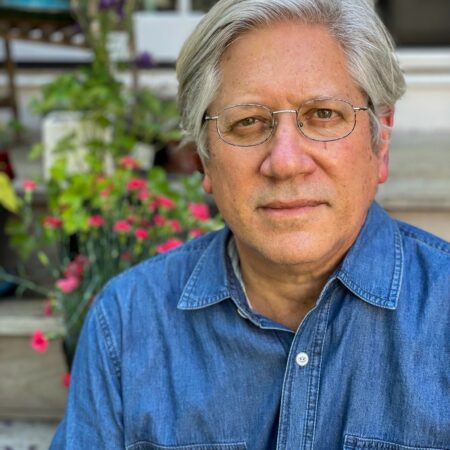 Jay Feldman
Jay is a founder and executive director of the national environmental and public health membership group Beyond Pesticides, has a 40-year history of working with communities nationwide on toxics and organic policies and practices, addressing agricultural, lawn, and landscape management practices that maintain ecological balance, enhance biodiversity, and eliminate toxic chemical use. Jay has successfully fought to remove from the market hazardous pesticides and helped draft pivotal local, state, and federal organic law, including the Agricultural Productivity Act, which established sustainable agriculture programs at USDA, and the Organic Foods Production Act, which created the USDA organic certified food label. In 2010, he was appointed by the Obama Administration to a 5-year appointment to the National Organic Standards Board, a stakeholder board that advises on organic and determines allowable materials, where he served as chair of the Crops Committee. He has written extensively, testified in the U.S. Congress and state and local legislatures, been published in major newspapers, and appeared on national and local news networks and talk shows, while editing Beyond Pesticides' quarterly journal Pesticides and You and Daily News. Jay is a past chair and board member of Earth Share, network of more than 500 members organization that brings together individuals, workplaces, and communities to protect the planet's health. He currently serves on the standards board of the Real Organic Project and the executive committee of the National Organic Coalition. Prior to his founding Beyond Pesticides in 1981, he served as the health programs director of Rural America, an advocacy group for rural areas and small towns. Jay has a Masters in urban and regional planning with a focus on health policy from Virginia Polytechnic Institute and State University, and a B.A. from Grinnell College (IA).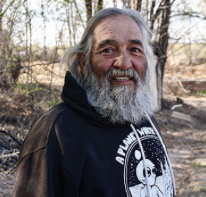 Don Bustos
Don Bustos is a family farmer from Northern New Mexico, farming land that has been in his family since the Spanish Land Grant of 1598. He was one of the first farmers in New Mexico to receive organic certification and has been certified for over 20 years. In addition to farming his family land, Don is a co-director of the American Friends Service Committee's New Mexico Program, where he focuses on training beginning farmers and developing farmer networks throughout the state.
Don served on the USDA's Western Sustainable Agriculture Research and Education (SARE) board and was the chair of the Western SARE board from 2011-2013. He also serves on the board of the New Mexico Acequia Association and is a former board member of the Campaign for Sustainable Agriculture.
He has received numerous awards including the New Mexico Farmer of the Year in 2006, the New Mexico Organic Farmer of the Year in 2012, and the New Mexico State University's Leyendecker Agriculturalist of the Distinction. Don played a lead role in developing the vision and raising the funds for the Santa Fe Farmers Market Complex, considered one of the top farmers' markets in the country.
RSVP
Registration for this private event is now closed. If you are still interested in attending, please contact Annie Brown, Vice President of Development, at Annie.Brown@RodaleInstitute.org.
To protect the safety and health of our guests, and to limit the capacity, this event is by invitation only. Rodale Institute will follow all federal and state COVID-19 guidelines.
Questions?
For questions about this year's Organic Pioneer Awards, please contact Annie Brown, Vice President of Development, at Annie.Brown@RodaleInstitute.org.