As a special thank you, make a gift of $150 or more, and we'll send you one of our most popular gifts. Together we can harness the power of regenerative organic agriculture to secure the future health of the planet and to transform lives.
Please choose from one of the following gift options and submit your choice on the form at the bottom of the page: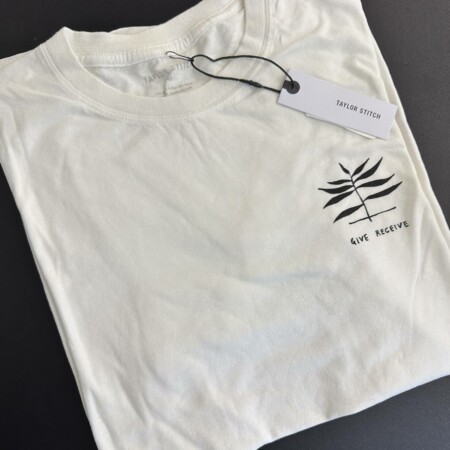 Organic T-shirt
Rodale Institute and earth-friendly shirt maker Taylor Stitch partnered on this wonderful t-shirt, crafted with soft organic cotton and hemp and featuring the words "Give, Receive."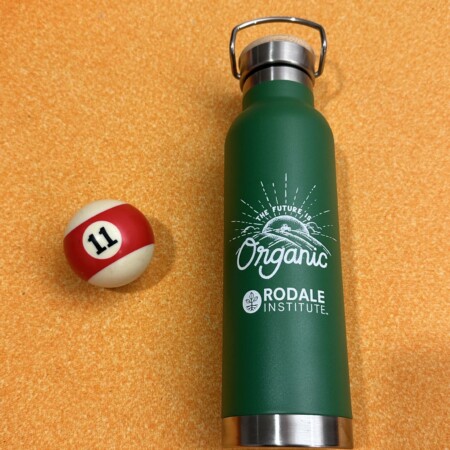 Reusable Water Bottle
Quench your thirst sustainably with a Rodale Institute reusable water bottle! Our metal water bottles will keep your water cold for your next outdoor adventure or trip to the farmers market.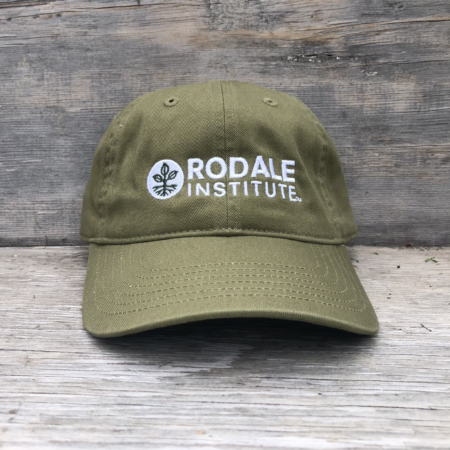 Organic Baseball Cap
Show your Rodale Institute Pride with our classic style ball cap. A favorite of our CEO Emeritus Jeff Moyer, it's made of 100% organic cotton and comes in olive green.