Health from the Soil Up Fellowship for Health Professionals
We're empowering a new generation of health experts committed to transforming our food system from the soil up.
Our health and the health of our farms and soils are intimately linked through nutrients, microbes, soil, water, air, climate, economy, culture, and community.
Despite these connections, few health professionals have the knowledge or skills to participate in transforming our food system. This work is necessary to:
Tackle nutrition insecurity.
Millions of Americans have a diet deficient in nutrients, increasing their risk of diet-related disease such as diabetes, heart disease, obesity, as well as some cancers and autoimmune disorders.
Address climate change and create a more sustainable future.
Over 25% of global greenhouse gas emissions can be attributed to agriculture and our food system. Farming is also the major cause of water pollution, soil degradation, and loss of biodiversity.
Build health equity.
Nutrition insecurity, diet-related diseases, and environmental toxicity are disproportionately experienced by poor communities, farmworkers, and communities of color.
Rodale Institute, known for its trailblazing research and educational programs in organic and regenerative agriculture, is collaborating with some of the country's best medical schools and schools of public health to conceptualize a learning experience that will finally bring together healthcare professionals, farmers, and scientists to educate on the link between soil health and human health.
A mix of distance learning and residential study at Rodale Institute Headquarters in Kutztown, PA, Health From the Soil Up will offer a deep dive into agriculture and food and their connection to human and environmental health.
What We're Missing
Today, healthcare and farming are two totally different fields. With Health From the Soil Up, we hope to catalyze a reimagining of our healthcare system, covering topics such as: 
Agroecology
Principles of regenerative organic agriculture
Protecting our drinking water
Non-toxic pest and weed management
The role of livestock in a healthy farm cycle and food system
What does carbon have to do with it?
Traditional farming systems as a foundation for health
Community Health and Equity
Farmworker health and empowerment
How a circular food economy can nourish our communities
Growing a healthy local food economy
Land loss and health—what can we do about it?
Food Policy
Big Food and Pharma: Do they have a role in a healthy food system?
How to advocate for food system change
Getting health insurers to pay for food
Nutrition
Designing a clinic or hospital-based Food as Medicine program
Seeds, seed genetics, and their impacts on nutrition and health
The soil microbiome and human nutrition
Traditional foodways as culinary medicine
On-Farm Experience
Design of crop, compost and water systems
Seed starting, planting, harvesting, crop sale and distribution
Livestock husbandry
Organic vs. conventional field trials
Other health-centered agriculture projects, including hospital-based farms, farm therapy programs, Food Farmacies, etc.
This training will give healthcare professionals the knowledge, skills, and mentorship needed to design game-changing programs, policy, and research at the nexus of human and agricultural health.   
To Apply
To stay in the loop on this program and be notified when the application process opens, please fill out the form below.
Completing this form signs you up for electronic communications from Rodale Institute. You can easily unsubscribe at any time.
Health from the Soil Up is generously funded by the Dexter F and Dorothy H Baker Foundation.
Course Director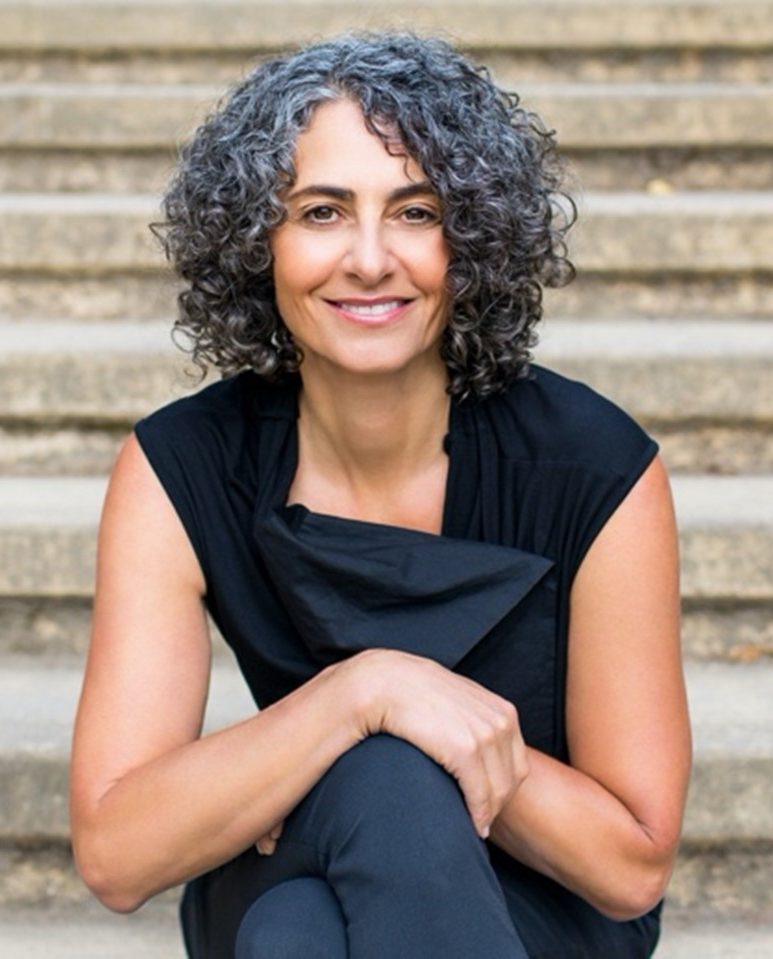 Daphne Miller, M.D., is the founder of Health from the Soil Up, an initiative to engage health professionals in transforming agriculture and food production. She is a practicing family physician, science writer, Clinical Professor of Family and Community Medicine at the University of California San Francisco, and Research Scientist at University of California Berkeley School of Public Health. She is also Curriculum Director for Nutrition and Integrative Medicine at the Lifelong Family Medicine Residency Program in Richmond, California, a new training program which emphasizes the social and environmental determinants of health.
Dr. Miller is the author of two books: The Jungle Effect, The Science and Wisdom of Traditional Diets (HarperCollins, 2008) and Farmacology, Total Health from the Ground Up (HarperCollins, 2013) and is a Health and Science Contributor to the Washington Post. She is a graduate of Brown University and Harvard Medical School and is a past fellow at the Berkeley Food Institute and the University of Arizona Center for Integrative Medicine. She has served as a health advisor or consultant to national and international organizations dedicated to sustainable and equitable food production, including #NoRegretsInitiative, The Edible Schoolyard, Indigenous Terra Madre, Vice President Al Gore's Climate Underground, and the Food and Agriculture Organization of the UN.